David Waddell, Councilman in the small town of Indian Trail, North Carolina, has caused some controversy with a resignation letter penned in Klingon, the language of the warrior race, former enemies, now allies of humanity in the Star Trek universe.
Councilman Waddell, a Star Trek fan, disagreed with the direction the council was taking the town, and submitted his resignation to Mayor Michael Alvarez in the abrupt, guttural and fearsome language of the Klingons.
In a rough translation, Councilman Waddell's resignation letter reads;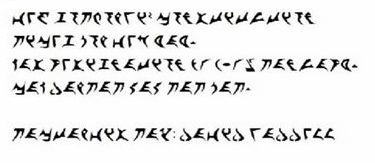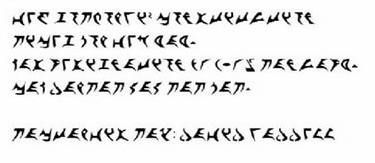 Teach the city the constitution!
I will return next time to witness victory!
Resignation occurs in 2014 the 31st of January.
Perhaps today is a good day to resign.
David Waddell
The last is of course a variation of the phrase oft spoke by Klingons before going into battle; Perhaps today is a good day to die.
Mayor Alvarez has described the letter as childish and unprofessional, "It's an embarrassment for Indian Trail, and it's an embarrassment for North Carolina."
David Waddell is planning on a campaign for a US senate seat.
We can only wish him, Qapla' – Success.

And remind him, qun qon charghwI'pu"e' – History is written by the victors.