To celebrate the arrival of Star Trek Beyond on Blu-ray, DVD, 4K Ultra HD, Blu-Ray 3D & Digital, and thanks to Universal Pictures and Sony Pictures Home Entertainment we have a superb action-packed giveaway for our Australian readers.
In the latest epic installment the crew of the USS Enterprise are sent on a rescue mission to the farthest reaches of space. Encountering a mysterious new enemy – Krall – who puts them and everything the Federation stands for to the test, they crash land on an uncharted hostile world. With no means of escape, only Jaylah, a rebellious alien warrior, can help them reunite and find a way off to escape the planet in a race against time to stop the ruthless Krall's forces from triggering all-out galactic war.
Join the crew on their latest mission and celebrate Star Trek's 50th Anniversary with never before seen featurettes from the cast. Go beyond the film's incredible action and see how the physics defying, futuristic sequences of sci-fi spectacle were created in hours of behind the scenes bonus content.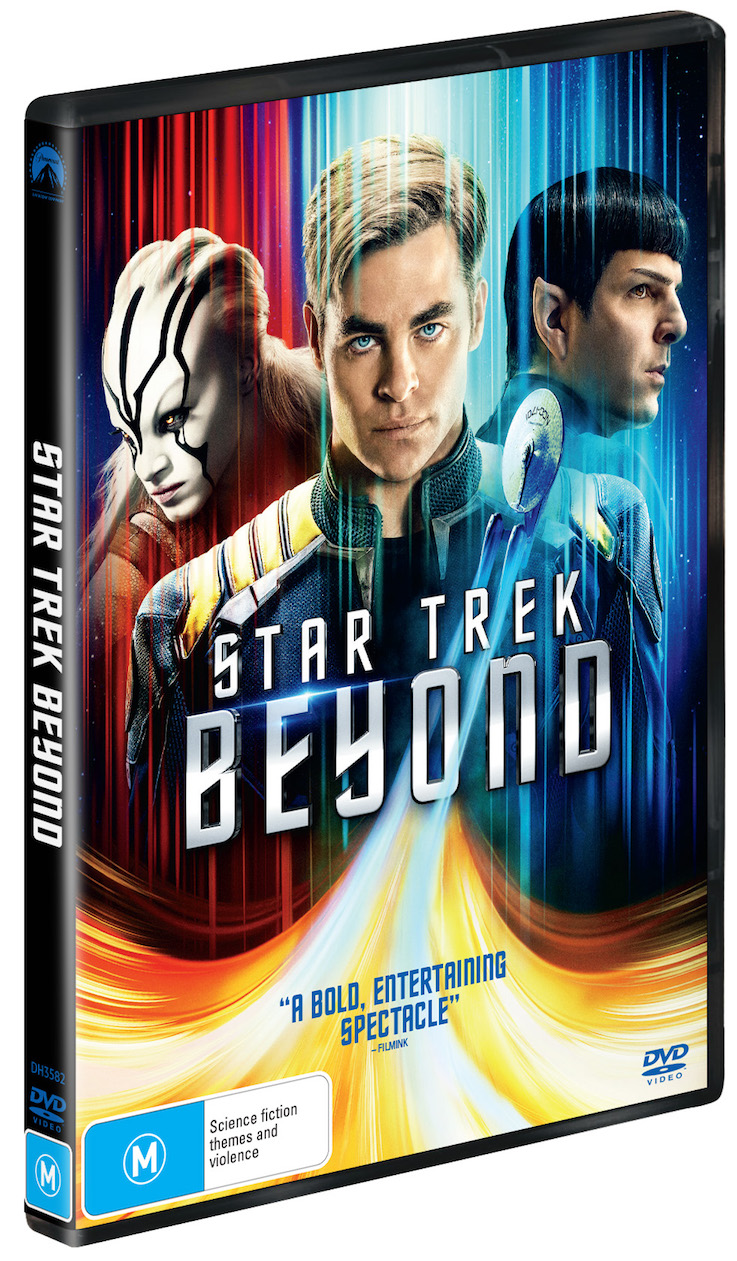 To help you travel the galaxy at warp speed with the USS Enterprise crew as they continue their 5 year mission, to boldly go where no one has gone before, we're giving away 5 fabulous prize packs consisting of 2 sets of Star Trek Beyond Limited Edition Headphones, 1 Star Trek Beyond Limited Edition Action Camera, and your choice of Star Trek Beyond on Blu-Ray or DVD.
To win all you need to do is let us know which is your favourite Star Trek TV series; Star Trek The Original Series, Star Trek The Next Generation, Star Trek Deep Space Nine, Star Trek Voyager, Star Trek The Animated Series, or Star Trek Enterprise, and why?
Competition is open to our Australian readers and entries close at 6pm AEST on November 14, 2016.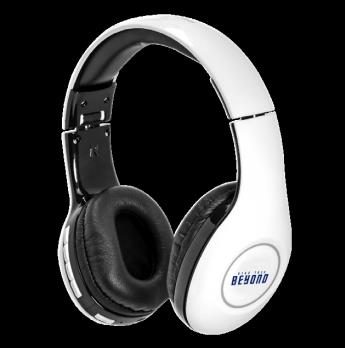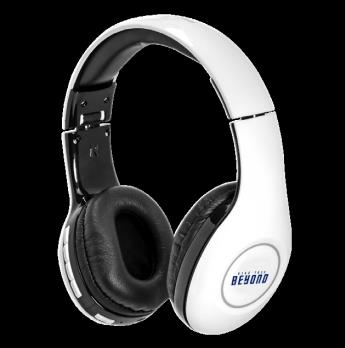 Star Trek Beyond
Directed by: Justin Lin
Produced by: J.J. Abrams
Written by: Simon Pegg and Doug Jung
Starring:
Chris Pine as Captain James T Kirk (Into the Woods, Horrible Bosses 2)
Zachary Quinto as Spock (Hannibal, American Horror Story)
Idris Elba as Krall (Pacific Rim, Thor)
Sofia Boutella as Jaylah (Kingsman: The Secret Service, StreetDance 2)
Zoe Saldana as Uhura (Avatar, Guardians of the Galaxy)
Karl Urban as Doctor McCoy (Dredd, The Lord of the Rings)
Simon Pegg as Montgomery "Scotty" Scott (Star Wars: The Force Awakens, Shaun of the Dead)
John Cho as Hikaru Sulu (American Dad, New Girl)
Anton Yelchin as Pavel Chekov (Fright Night, Terminator Salvation)
Blu-ray™ Bonus Features:
*Feature film in high definition
*Deleted scenes
*Beyond the Darkness
*Enterprise takedown
*Divided and conquered
*A warped sense of revenge
*Trekking in the dessert
*Exploring strange new worlds
*New life, new civilisations
*To live long and prosper
*For Leonard and Anton
*Gag reel