J.R.R. Tolkien: The Return of the King – The Siege of Gondor
"And in that very moment, away behind in some courtyard of the city, a cock crowed. Shrill and clear he crowed, recking nothing of war nor of wizardry, welcoming only the morning that in the sky far above the shadows of death was coming with the dawn.
And as if in answer there came from far away another note. Horns, horns, horns, in dark Mindolluin's sides they dimly echoed. Great horns of the north wildly blowing. Rohan had come at last."
---
Robin Hobb: Royal Assassin – Epilogue

"Leave the pain behind and let your life be your own again. There is a place where all time is now, and the choices are simple and always your own. Wolves have no kings."
---
George Orwell: Animal Farm – Chapter 10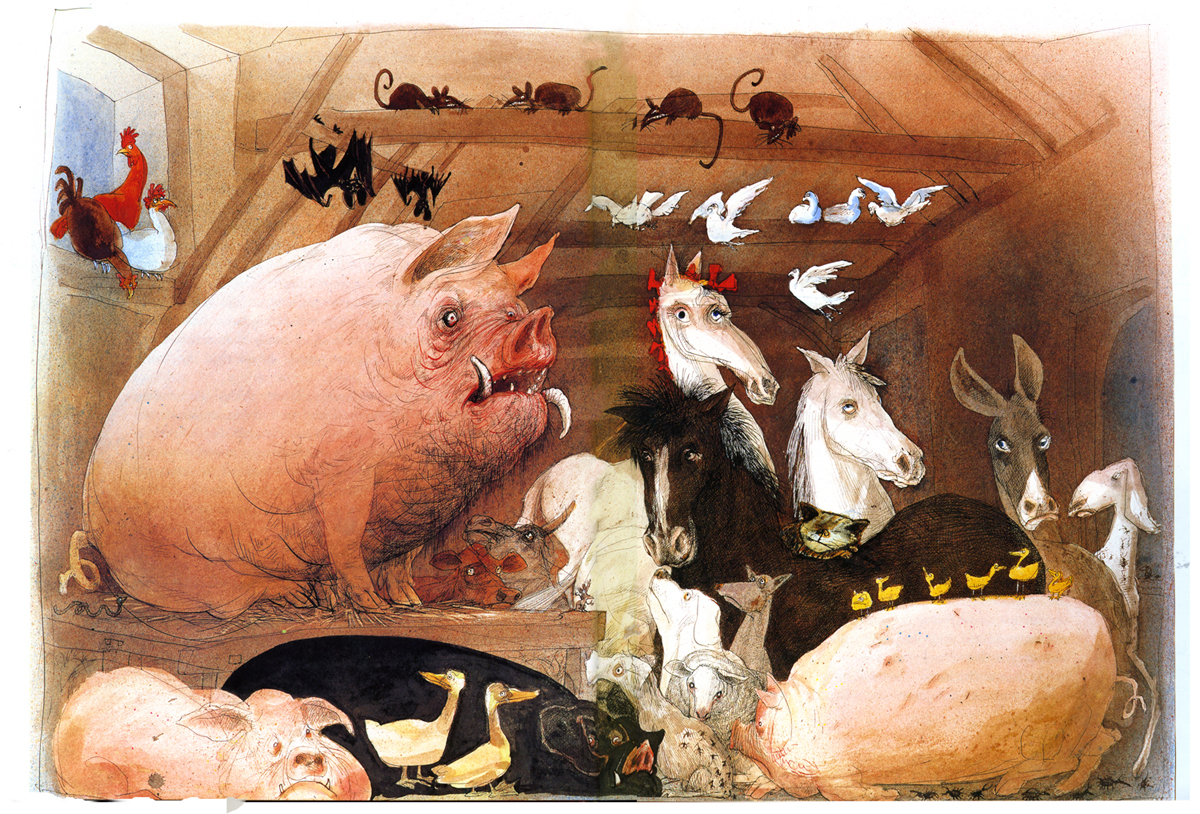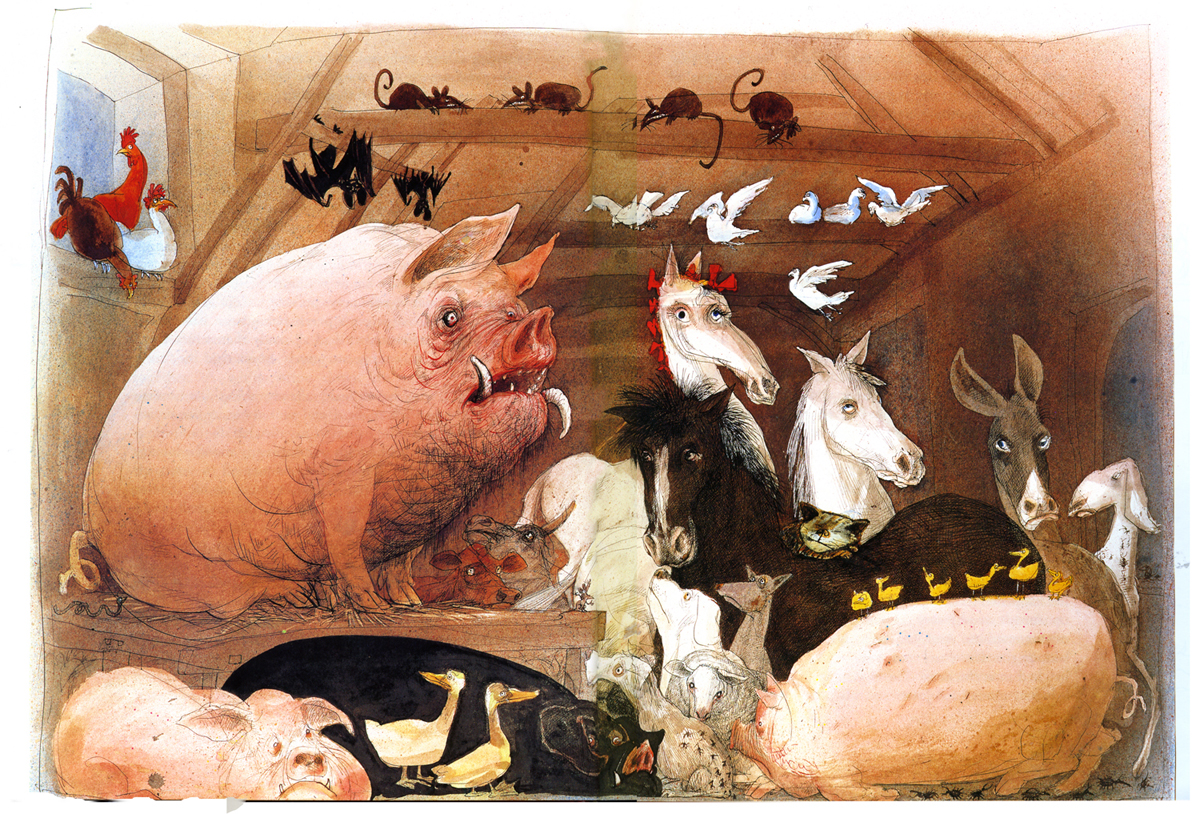 "No question now what had happened to the faces of the pigs. The creatures outside looked from pig to man, and from man to pig, and from pig to man again; but already it was impossible to say which was which."
---
JK Rowling : Harry Potter and the Deathly Hallows Chapter 35 King's Cross

""Tell me one last thing,"" said Harry. ""Is this real? Or has this been happening inside my head?""
Dumbledore beamed at him, and his voice sounded loud and strong in Harry's ears even though the bright mist was descending again, obscuring his figure.
""Of course it is happening inside your head, Harry, but why on earth should that mean that it is not real?""
---
A.A. Milne: The House at Pooh Corner. Chapter 10: In which Christopher Robin and Pooh come to an enchanted place, and we leave them there

"But wherever they go, and whatever happens to them on the way, in that enchanted place on the top of the Forest a little boy and his Bear will always be playing."
---
Richard Matheson: I Am Legend. Chapter 21
"Robert Neville looked out over the new people of the earth. He knew he did not belong to them; he knew that, like the vampires, he was anathema and black terror to be destroyed. And, abruptly, the concept came, amusing to him even in his pain… Full circle. A new terror born in death, a new superstition entering the unassailable fortress of forever. I am legend."
---
F. Scott Fitzgerald: The Great Gatsby. Chapter 9

"Gatsby believed in the green light, the orgastic future that year by year recedes before us. It eluded us then, but that's no matter – tomorrow we will run faster, stretch our arms further…And one fine morning-
So we beat on, boats against the current, borne back ceaselessly into the past."
---
Harper Lee: To Kill a Mockingbird Chapter 23
"If there's just one kind of folks, why can't they get along with each other? If they're all alike, why do they go out of their way to despise each other? Scout I'm beginning to understand something. I think I'm beginning to understand why Boo Radley's stayed shut up in the house all this time…it's because he wants to stay inside.
---
Philip K. Dick: Do Androids Dream of Electric Sheep? Chapter 20

"Once, he thought, I would have seen the stars. Years ago. But now it's only the dust; no one has seen stars in years, at least not from Earth. Maybe I'll go where I can see stars, he said to himself as the car gained velocity and altitude; it headed away from San Fransisco, towards the uninhabited desolation to the North. To the place where no living thing would go. Not unless it felt the end had come."
---
Emily Bronte: Wuthering Heights. Chapter 34.
I lingered round them, under that benign sky: watched the moths fluttering among the heath and harebells, listened to the soft wind breathing through the grass, and wondered how any one could ever imagine unquiet slumbers for the sleepers in that quiet earth.
---