Digital watches are a favoured piece of geek chic. From a rare 1977 LED Hewlett Packard HP01 Calculator Watch to the most inexpensive Citizen or Casio alarm chronograph, they are found on the wrists, and often in the collections, of nerds the world over.
The very qualities of a watch like the Casio F91W, which has made it popular the world over, inexpensive, durable, reliable and water resistant, has also made it the timing device of choice for Al Queada trained bomb makers.
US terrorism experts have concluded a Casio watch is a "signature" component of explosive devices made by Jihadi and Al Queada operatives trained in Osama Ben Laden's terrorist camps in Afghanistan.
In numerous cases, simply wearing a Casio watch has been deemed by Combatant Status Review Tribunal officials suspicious enough to justify the continued detention of Guantanomo prisoners.
Prisoners in response, have pointed out that most of the guards, officers and even the Muslim Chaplains at Guantanomo also wear Casio watches.
If you're a young, male, Muslim nerd, it's time to buy a watch with hands.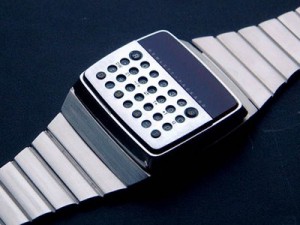 The list of suspects in which wearing a Casio was an important factor in their detention is available on wikipedia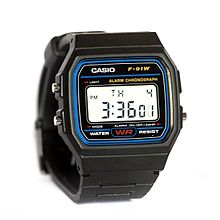 _______________________________________________________________________________________