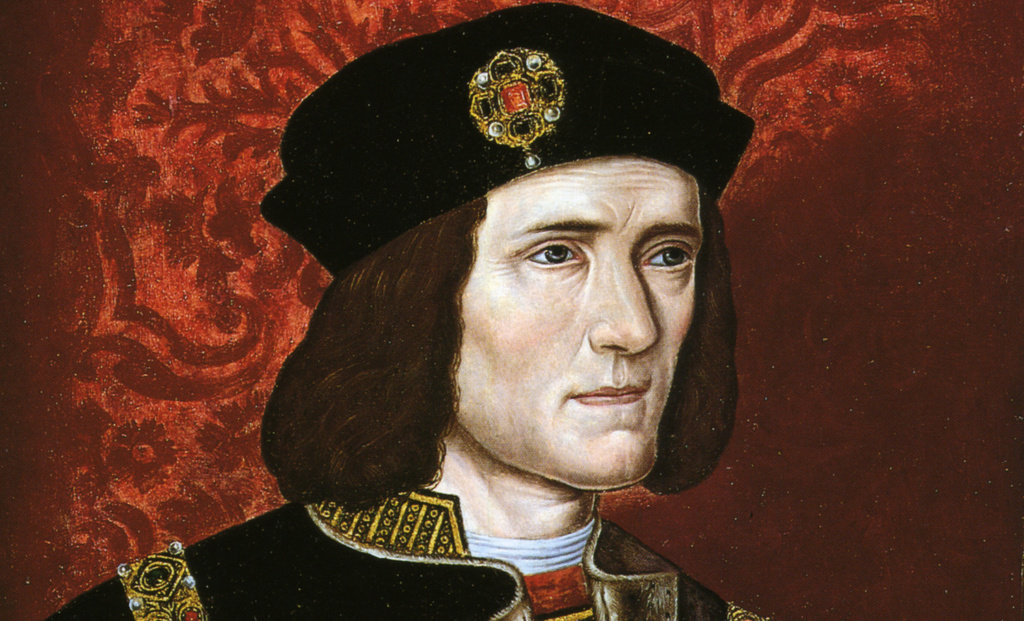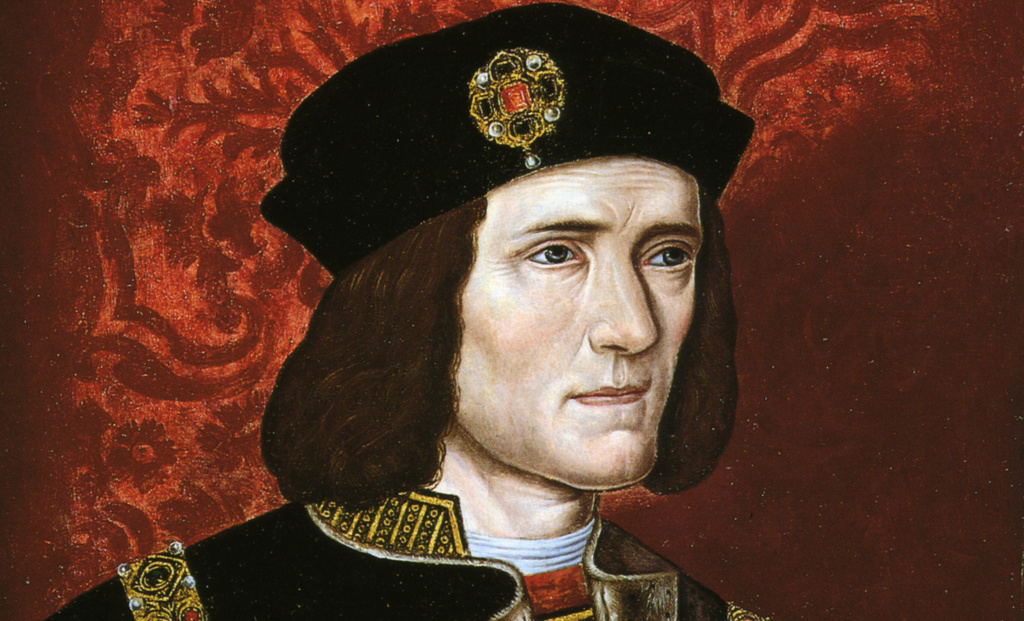 The Plantagenet Alliance's claim for a judicial review was finally dismissed by Britain's High Court on Friday.
"We are naturally disappointed at the decision reached, but we are grateful to have had the opportunity to raise this nationally significant matter before the courts." the group said in their official statement, closing with "whilst the outcome is disappointing, we believe that we have put forward the best legal case that we could, in order to attempt to persuade the decision makers to reconsider public consultation regarding the final resting place of the last Plantagenet King of England. The Plantagenet Alliance will be making no further statement until it has considered the judgement in full."
This morning the Looking for Richard team sent us an official statement "The members of the Looking for Richard project are not unanimous about where we would like to see Richard III reburied. However, we are unanimous in believing that Richard III should be treated honourably, and not as a scientific specimen. We hope that his remains will soon be removed from the university to a prayerful environment. We also hope that his bones will not be subjected to preservation, or piled in an ossuary box, but will be laid out anatomically for reburial in a proper coffin, and given a suitable and fitting monument to honour the last warrior king of England."
Sadly even after twenty months the remains of King Richard III have still not been removed to a sanctified place of rest as requested by Philippa Langley, who spear-headed the search for Richard III. Whether or not this will happen before reburial remains to be seen.
The Richard III Society's Chairman, Phil Stone, released an official statement 'I am very pleased that there has been a clear cut decision. It means that we can now move forward and reinter King Richard with the dignity and sanctity that is due to an anointed king of England. Understandably, the judgement will be a disappointment to the Plantagenet Alliance and its supporters, and indeed to many of our own members, but I hope that we can now all put the disagreements behind us and join together to honour King Richard when he is laid to rest in Leicester Cathedral.'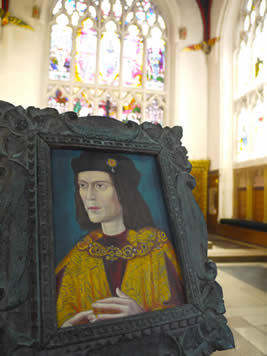 The backlash against the decision was of course inevitable. There are many who are not only disappointed, but furious that King Richard III will remain in the city he was first buried in in 1485. What many have been calling a "second Wars of the Roses" and an "undignified battle" has not really been waged between the Plantagenet Alliance and the City of Leicester however. Much of the battle for King Richard III has taken place on the internet, with an unprecedented level of vicious, spiteful and antisocial behaviour. If we want to muse on things King Richard III would have 'wanted' then I am perfectly confident to hazard a guess that the Dean of York receiving death threats would be on Richard's undesirable list.
We should probably dispel a couple of myths, one being that Richard was "murdered" and "humiliated" in Leicester, and that "he would have wanted" to be buried at York Minster.
Richard III was not murdered at Bosworth Field, he fell defending his crown in battle, what Polydore Vergil famously described as "fighting manfully in the thickest press of his enemies". The displaying of his naked body before burial was not unusual. As Dr. John Ashdown-Hill told us in a lengthy discussion "Edward IV, was also laid out naked (his corpse covered with a cloth from navel to knees) for about 12 hours before his preparation for burial, so that people could come and see the body. Usually, of course, exposing a royal body naked to public gaze was a good way of making sure that myths about a murder didn't start to spread. If the bare body had been on display, any wounds would presumably have been spotted."
Read More: Fit for a King: The Burial and Reburial of Richard III with John Ashdown-Hill
Richard certainly did not have a lavish funeral befitting a King of England, but the fact is he was laid to rest in sanctified ground. He did have a hasty burial, the grave was too short and the Franciscan monks who buried him and read his funeral rites clearly had no time to rectify this. "I can see no reason for suggesting (as some people have) that he was shoved into it in a violent way," Dr Ashdown-Hill told us. "I think the friars just laid the body in place with the head slightly up." As for the claims that his hands were tied, the University of Leicester provided no scientific evidence. Dr. Ashdown-Hill added "His arms were crossed over his genitals, but that too was a normal and proper way for a Christian body to be laid out."
It was no state funeral, something that the City of Leicester and St. Martin's Cathedral is eager to rectify. "He will now be finally led to rest with the prayers of God's people in a manner fitting to his story and with dignity as befits a child of God and an anointed King of England," wrote the The Very Revd David Monteith, Dean of Leicester.
Once Richard's remains are removed from the University of Leicester, the coffin will arrive in the Cathedral gardens, currently being re-designed, and which will feature the James Walter Butler sculpture, commissioned and donated by members of the Richard III Society in 1980, and the new modern panel sculpture Towards Stillness. From there it will proceed into the Cathedral where it will be formally received in the setting of the medieval service of Compline. The coffin will then lie at rest for a few days, covered by a hand-crafted pall, where the public will be able to come and pay their respects. The service itself will "involve prayers in memory both of Richard and of all who died at Bosworth and in warfare, and will commend his soul afresh to God's merciful judgement." Dr John Ashdown-Hill's special funeral crown will also have a central place in the ceremonies.
Read More: Leicester Cathedral will Bury Richard III "With Dignity and Honour"
The King Richard III: Dynasty, Death and Discovery exhibition will be housed in the old Alderman Newton's Boys' School, the Victorian-Gothic building that overlooks the Greyfrairs site and Richard III's first grave, the site of the city's new Richard III visitor centre. The University of Leicester now offers a free online course, England in the time of King Richard III, for Richard III enthusiasts worldwide. And St. Martin's Cathedral is currently renovating the interior to accommodate Richard's new resting place in front of the altar. Leicester is ready to receive Richard III in a royal fashion.
While York Minster initially rejected the idea that Richard III be buried there, the subsequent hate-mail and eventual threat of violence against the Dean forced them to take a dutiful "neutral" stance along with everyone else. While it was repeatedly been stated the Minster is full, many were still insisting that it is the rightful place for Richard to be buried. It is certain he would not be able to have a place of honour in front of the altar, he would also be sharing the space with another rather famous military figure, Henry 'Hotspur' Percy. The Micklegate Bar Museum runs a "Henry VII Experience" alongside the Monk Bar museum's "Richard III Experience". Perhaps what Richard actually deserves is a cathedral and a museum all to himself.
As for the claims that Richard would have wanted to be buried in York, but no actual evidence of this survives.As historian Amy Licence points out in her Richard III: The Road to Leicester book:
"No will was ever found, even if he had made one; after all, at the young age of thirty-two, he had not planned on losing the Battle of Bosworth. He may have founded chapels and left instructions for masses to be said in his name, but this is not an explicit declaration of intent. The plans that he made survive in the Fabric Rolls of York Minster, and include instructions for a college of 100 priests, with six altars, and a grant for those priests to sing in the minster.  However, this is similar to the establishment he intended to found at Middleham's Church of St Mary and Alkelda, as well as at Barnard Castle. If the numbers involved are larger in the York Rolls, this simply reflects the relative size of the cathedral in relation to the churches. No reference was made in Richard's plans to a tomb or chantry chapel."
The call for Richard III to be buried in York Minster is less of a reflection of Richard III's actual wishes, and more of a reflection of where some of his admirers, and descendants, think he should be buried. He was no longer Richard Duke of Gloucester when he died, he was King of England, and more likely than not he would have thought he would be buried in Westminster, where he had laid his own wife to rest. Perhaps alongside his second wife, he was after all planning a new marriage in 1485.
Richard's own father Richard, Duke of York, and his eldest brother Edmund Earl of Rutland, were horribly humiliated in York. After their death in the Battle of Wakefield their heads were placed on pikes by the victorious Lancastrian armies and displayed over Micklegate Bar, the Duke of York's wearing a paper crown. Edward IV later removed their bodies from Pontefract Priory and had them reinterred in the family vault in Fotheringay Castle. Richard was the chief mourner and accompanied them on the journey. It is clear Edward IV thought the family had closer ties to Fotheringay, and the family connection with Fotheringhay had begun when Edward III gave the manor to his son Edmund Langley, the first Duke of York.
Richard's mother, Cecily Neville, never sought to have him moved from Greyfriars. Cecily was now related to Henry VII by marriage, being the grandmother of his wife and much respected and admired by Henry's own mother, Margaret Beaufort. There is no reason to believe that had Cecily asked for Richard to be moved that Henry would not have granted her the favour. As it happened Cecily must have thought that Sir Reynold Bray and Sir Thomas Lovell's job on Richard's tomb, commissioned a decade after his death, was satisfactory. In The Last Days of Richard III John Ashdown-Hill writes "within a year of their being charged by Henry VII with supervising the construction of her son's tomb – she named them amongst the executors of her will."
That Richard III spent much of his life in the North is a fact, but that he had no ties to Leicester at all is false. During the Readeption of Henry VI, he spent a great deal of time in Leicester and other southern towns with his brother Edward IV. Leicester was the base from where they planned their strategy against the Earl of Warwick. Edward IV would later grant a request to John Mason in Leicester for the "good service he had done to Richard Duke of York". Twelve years later Leicester was one of the towns Richard visited on his first royal progress, en route to York where his son would be invested as the Prince of Wales. Leicester would be the town Richard mustered his troops in against the Duke of Buckingham in his rebellion. It is no coincidence that Richard chose to stay in Leicester the night before the Battle of Bosworth, it is a town he knew well and was likely comfortable in, having spent much time there in his younger years. While it is obvious that King Richard III would not have been planning on being buried in the town of Leicester, there is no evidence that he had an especial loathing or indifference for it.
It would be nice if we could now move on and look towards the reinterment ceremony. As the Dean of Leicester said "Bosworth was a bitter battle with different branches of the same family at war.  Five hundred years on we can learn a little and my prayer is that we might travel now together to finally lay King Richard to rest."