With their flowing, organic designs, exotic, rich-grained timbers, and deep lustre brought out by hand finishing, the jewellery and trinket boxes made by Ron Young represent both the traditions of the woodworking craft, and a charming quirkiness of design.
Crafted from single blocks of distinctive woods like Camphor Laurel, Red Mallee, Bunya Pine and Tasmanian Blackwood, the boxes combine an elegance of form with a simple, bush craftiness and a natural humour. Perhaps equally at home on the dressing table in a stylish modernist Eames era boudoir, as on the mantle of a cosy hand-made Hobbit hole.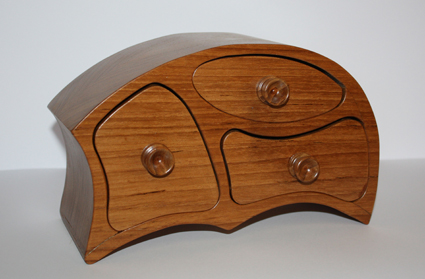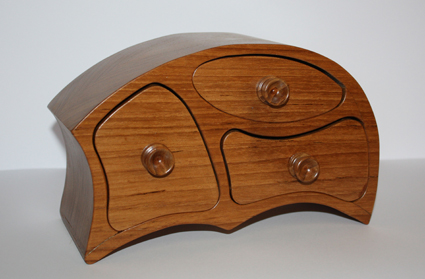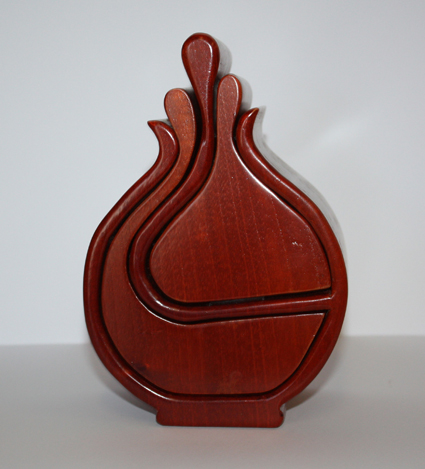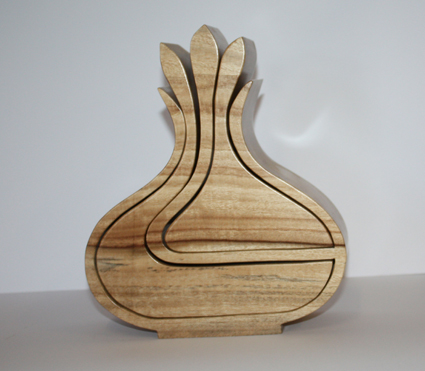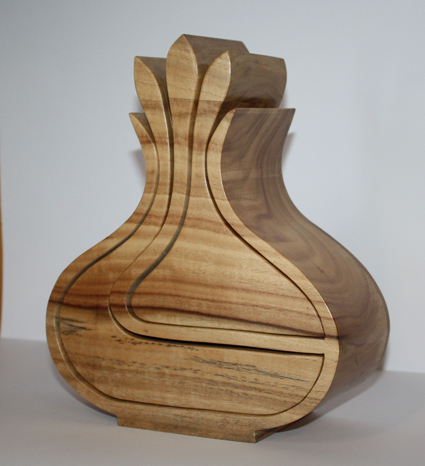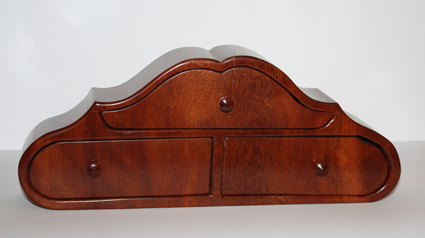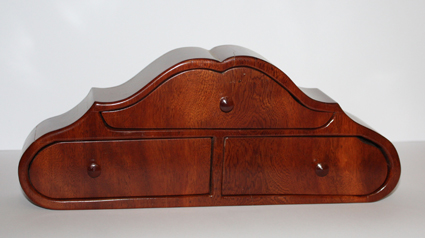 Whether your style is hippy or hipster, French Provincial or Scandinavian modernist, there is something in the fluid lines and natural textures of these treasures in wood to suit most decors.
These and more are available at;
The Craft Shop Tamworth Regional Craft Centre 109 Peel St, Tamworth NSW 2340 Ph: (02) 6761 2779
Tamworth Regional Craft Centre has a wonderful selection of handmade arts and crafts, from woodturning to blacksmithing, pottery, lapidary, silversmithing, painting, Bonsai, as well as textile crafts including spinning, knitting, quilting, patchwork, lacemaking and weaving.
It has great facilities for learning and teaching crafts, and new members are always welcome.