Although last night's live event is now over and this guidance may be a little late, I decided to channel my inner Pippa Middleton to help you begin planning for the 55th Doctor Who anniversary.
In America, it is quite popular to host parties for big television events – the Oscars, the Superbowl, the Vampire Diaries season premiere — and last night's Doctor Who event was no exception. My neighbor Phil hosted a successful Doctor Who party for his friends and neighbors.
7. Ensure your friends are well-briefed on the Doctor and all things Whovian…
To ensure uninterrupted viewing, prevent annoying questions like, "Why do they keep going in a phone booth?" by briefing your American friends as to who the Doctor is and why they should care. Consider previewing the previous episode and handing out helpful booklets with catchy titles like, "Who is Doctor Who?"
In the US, only BBC America and SciFy broadcast Doctor Who, so it remains the fare of anglophiles and hard-core Sci-Fi geeks. (However, a Texan friend watched it as a teen. Who'd a thunk JR Ewing's home state would broadcast Doctor Who?)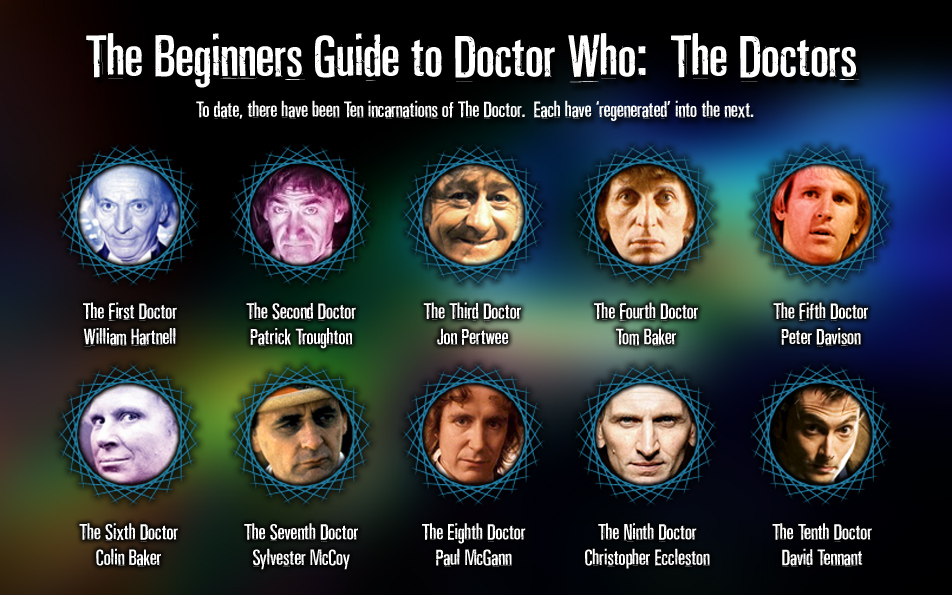 6. Don't let writers bake Dalek cupcakes
Or, at least, don't let this writer bake them. The Internet is replete with recipes and even YouTube videos that make Dalek construction look simple. But don't let that fool you. Dalek cupcakes require a subtle hand and the ability to balance a tower of cupcakes using frosting/glue.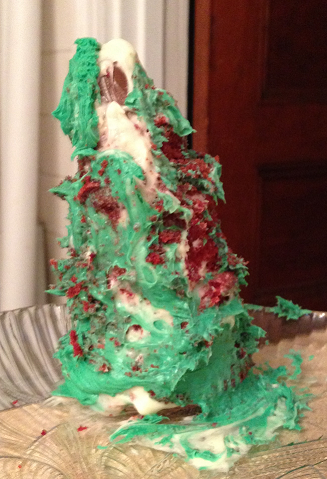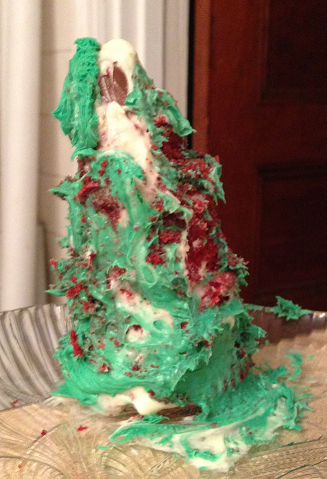 5. Construct a life-sized Dalek before the event.
It took my friend Phil two years to construct this particular Dalek. If I start now, with my arts & crafts skills (see above), I just might be ready for the fifty-fifth anniversary. This Dalek is life-sized, made from fiberglass, and spray-painted in black and silver. A human can get inside this Dalek and wear it as a costume, but at 150lbs, it would be worse than a suit of armor.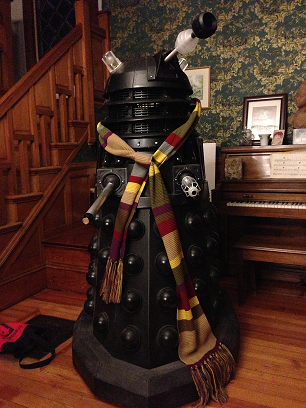 4. Consider baking a Dalek cake to show up unartistic neighboring writers.
My neighbor created this fantastic Dalek cake unbeknownst to me before I showed up with the appalling Dalek cupcake.
3. In case cake baking fails, consider other Doctor Who food items or decorations.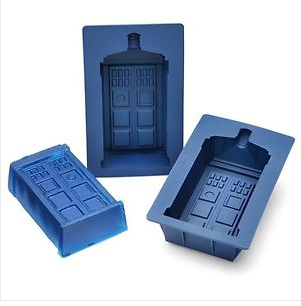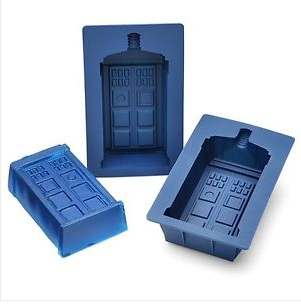 2. Enforce a strict no talking rule during the television event.
This helps prevent revealing comments such as "Tom Baker looks so old now" – don't forget you do too.
1. Start planning for the 55th anniversary now. Begin by constructing a life-sized Tardis today.
Don't be deterred by neighbors who don't understand the physics of making the interior of the Tardis bigger than the exterior. Simply make the Tardis into the entrance to your home theater room, office, or workshop.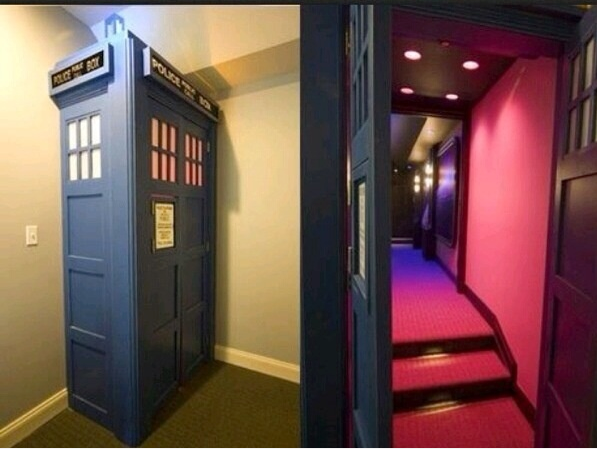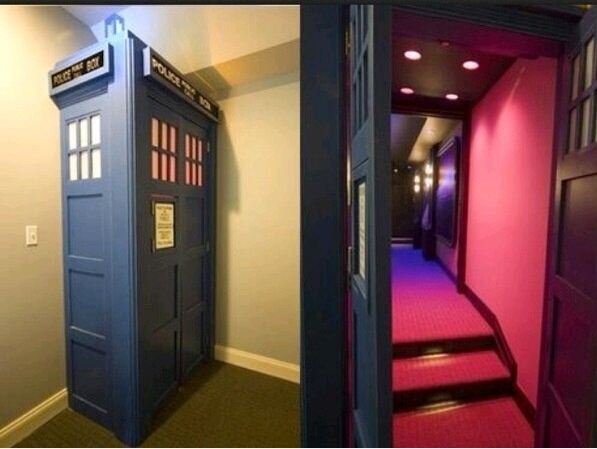 With carefully planning and some woodworking classes, you too might be ready for next anniversary of the Doctor. When will that be? Only the Time Lords know for sure.
---