We have to ask ourselves if Richard would have killed his brother's sons, or Henry Tudor his brothers-in-law, when a more humane solution was available – David Baldwin.
David Baldwin was always the sort of historian who sought to see the humanity in the historical figures he examined. From maligned figures such as Richard III and Elizabeth Wydeville to neglected figures like Katherine Willoughby, David treated his subjects with compassion as well as empathy. I was deeply grieved to hear that David lost his battle with cancer on Monday.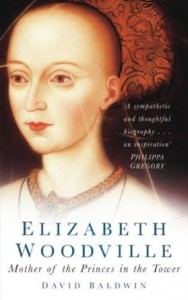 David, who lectured at the University of Nottingham and the University of Leicester, stated all the way back in 1986 that Richard III's remains still lay in Leicester, rejecting the River Soar theory, and hoping that "in the twenty-first century an excavator may yet reveal the slight remains of this famous monarch." His first book was the first full-length biography of Elizabeth Wydeville since MacGibbon's somewhat distorted 1938 book. Never afraid of controversial topics, David raised some interesting questions about Elizabeth's involvement in politics during her daughter's reign, yet for the first time Elizabeth emerged as something other than her somewhat recent characterisation of femme fatale. Elizabeth Woodville: Mother of the Princes in the Tower, defied the grasping, greedy manipulator of popular fiction. David's thoughtful examination showed her as an exemplary Queen Consort, mother and wife.
He followed with The Kingmaker's Sisters: Six Powerful Women in the Wars of the Roses in 2006, on the lives of Warwick the Kingmaker's sisters: Joan, Cecily, Alice, Eleanor, Katherine and Margaret, and Stoke Field: The Last Battle of the Wars of the Roses. In 2007's The Lost Prince: The Survival of Richard of York, David once again tackled a controversial theory, that the mysterious Richard Plantagenet, who had claimed to be the illegitimate son of Richard III, was actually Richard Duke of York, the youngest of the "Princes in the Tower". In 2010 David looked at another popular myth in Robin Hood: The English Outlaw Unmasked, arguing that Roger Godberd, a 13th century farmer with various criminal convictions, and a supporter of Simon de Montfort, was the basis for the Robin Hood legend.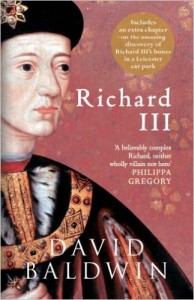 2012 saw the publication of David's wonderful biography of Richard III. He also wrote an essay on Elizabeth Wydeville for The Women of the Cousins' War: The Duchess, the Queen and the King's Mother, along with popular novelist Philippa Gregory, a great admirer of David's work, and historian Michael Jones, an expert on Margaret Beaufort. Gregory's Cousins War series was adapted for television the same year it was announced that the Greyfriars Project had indeed found Richard III's remains. The renewed interest in Richard III saw David's biography become a deserved best-seller. David also wrote a Pitkins Guide Richard III: The Leicester Connection.
David's final book, published in 2015, Henry VIII's Last Love: The Extraordinary Life of Katherine Willoughby, examined the Duchess of Suffolk. As with Elizabeth Wydeville, David had to contend with various dated Victorian myths born of earlier biographers, but with his careful research and his typical balanced approach he presented a compelling portrait of a long-neglected Tudor woman who had been such an important figure in the Tudor court.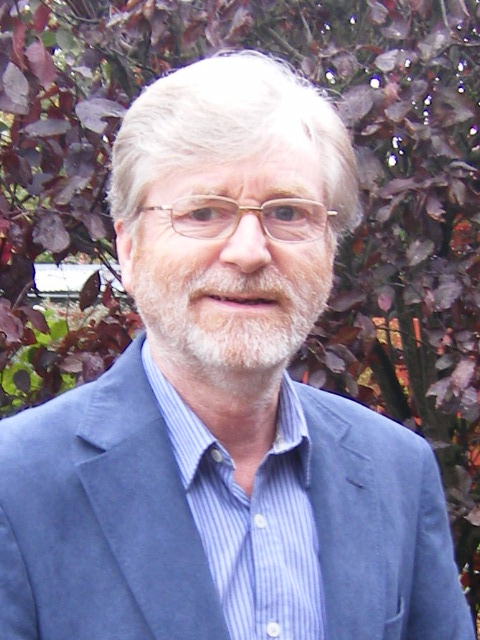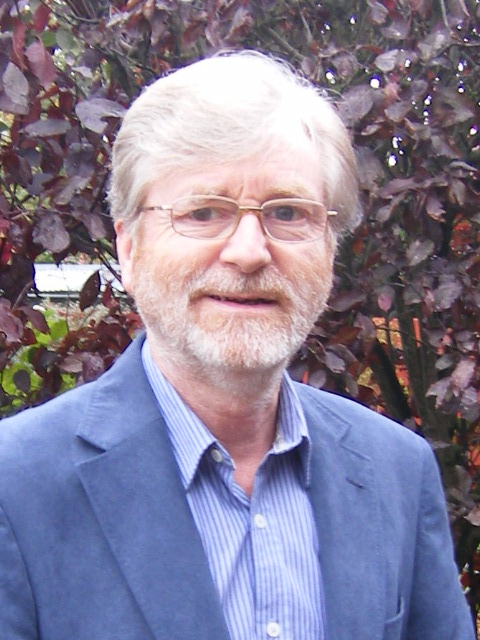 For all of his wonderful work, I do think that a very important part of David's legacy will be his studies of Elizabeth Wydeville and Richard III. They are two historical figures who historians have long enjoyed pitting against each other in a tawdry mock-battle. David's biography of Elizabeth paved the way for new biographies to be written and for a more empathetic approach to be adopted when examining this much-maligned queen. But I have been most gratified to see his insightful biography of Richard III being embraced by new Ricardians everywhere. David's Richard III is compassionate, thoughtful and balanced and I have yet to read a popular biography of Richard III that surpasses it. It will stand the test of time, and it is a great comfort to think of new generations interested in Richard III reading David's account.
To David's family and friends we at Nerdalicious extend our heartfelt sympathy. And to David, I will miss your wonderful mind and your generous, thoughtful nature.