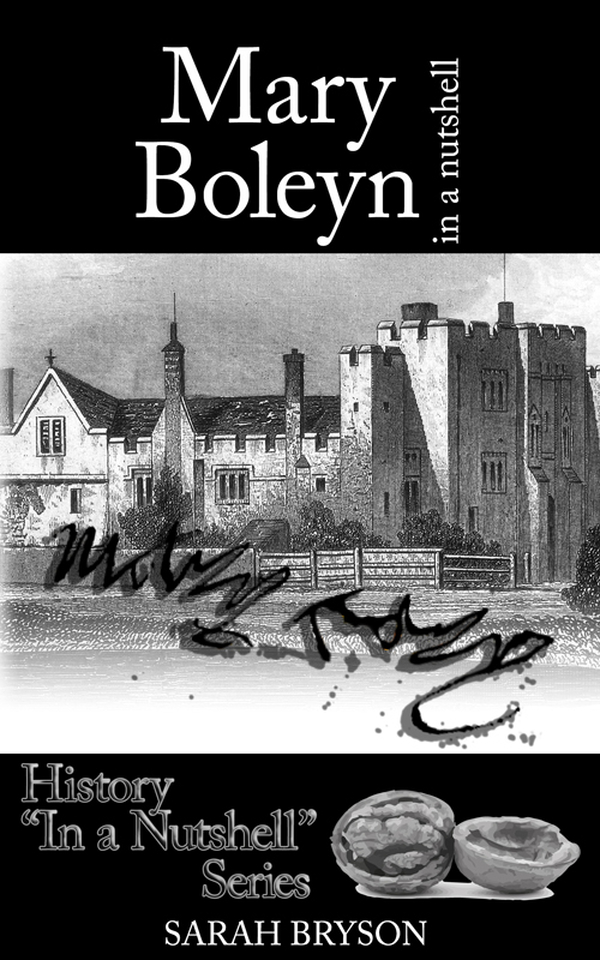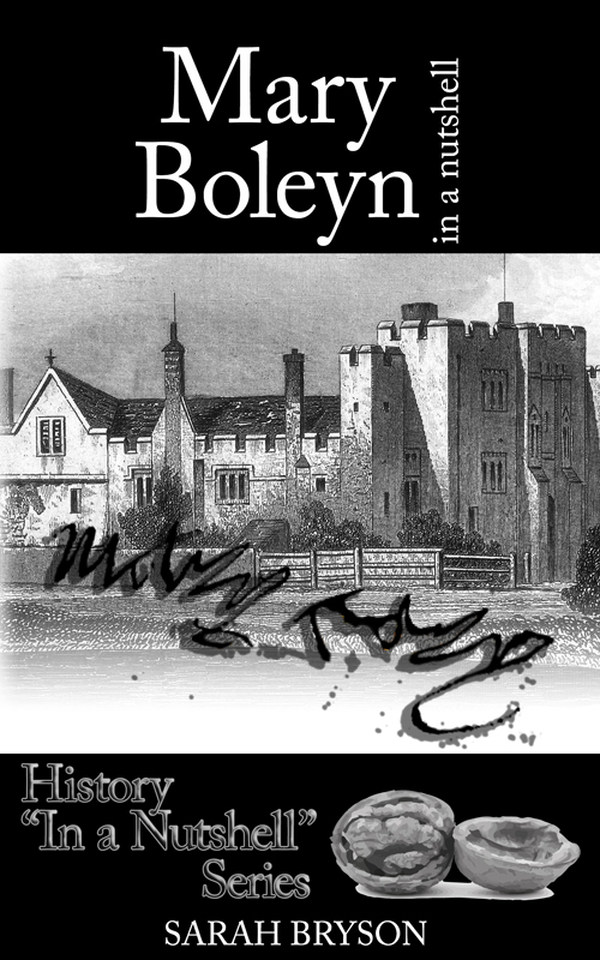 Sarah Bryson's hotly-anticipated book on Mary Boleyn is finally here! Sarah and MadeGlobal are bringing you a full week of conversation on Mary Boleyn in Sarah's Mary Boleyn in a Nutshell book tour. Be sure to check out all the stops.
Today Sarah joins us to discuss the elusive Mary's greatest legacy, her children, Catherine and Henry.
Mary Boleyn's Children by Sarah Bryson
On 4th February 1520, Mary Boleyn married William Carey, a young, handsome, athletic man who was also a distant cousin of King Henry VIII. He enjoyed many active sports, including jousting and gambling, and was a member of the king's household. The match was well-made as Mary Boleyn's father, Sir Thomas Boleyn, was on the up and making a name for himself at court. The wedding took place at Greenwich and Henry VIII himself was present, giving the newly married couple a gift of 6s 8d.
Mary would go on to give her husband two healthy children, but the question remains: were they William Carey's biological children?
It is believed that around 1522 Mary Boleyn became the mistress of Henry VIII. Perhaps the king's eye fell upon the beautiful young woman at her wedding or maybe it was during the Shrovetide celebrations of the Chateau Vert (Green Castle) pageant that Mary, playing the role of Kindness, a damsel in distress needing rescuing, caught the king's attention. Whatever the situation, Mary Boleyn was Henry VIII's mistress from approximately 1522 to around 1525 when the relationship seemed to have run its course. It was during this time that Mary gave birth to two children.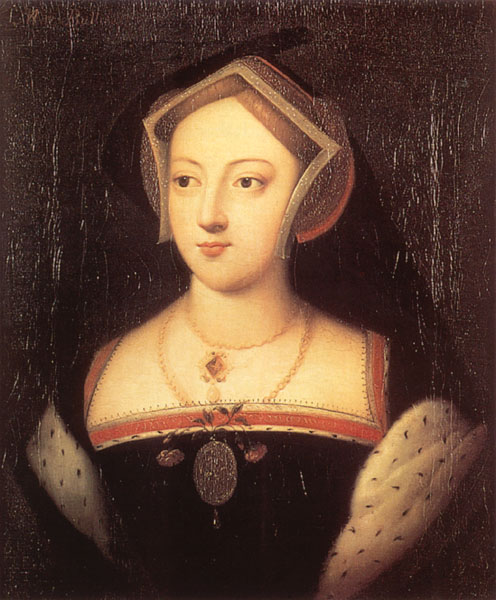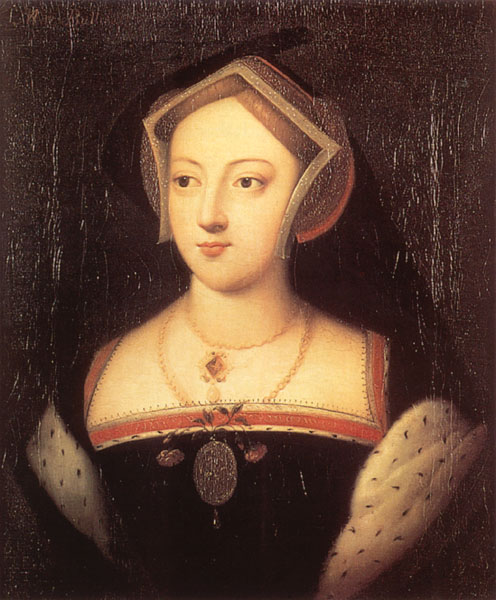 Mary Boleyn's first child, a daughter named Katherine, quite possibly named after Queen Katherine of Aragon, was born in 1524. Katherine would become a constant figure at court until her death in 15 January 1569. At the age of just fourteen, she was appointed as a Maid of Honour to Anne of Cleves, Henry VIII's fourth wife. Then, on 26 April 1540, Katherine married Sir Francis Knollys and would give her husband thirteen children! After the deaths of Henry VIII and his son and heir Edward VI, Mary I came to the throne. As Protestants, Katherine and her husband Francis feared for their safety under the Catholic Mary I and fled the country with their youngest children. Katherine and her family spent several years travelling the Low Countries, where Katherine was to give birth to one of her children.
Upon Mary I's death, Elizabeth I came to the throne and in 1559 Katherine was appointed as a lady of the Queen's bedchamber. Returning to England, Katherine took up this highly prized position. Her status meant that she was to tend to the Queen's personal needs, sleep at the foot of her bed when required and help dress the Queen, amongst other duties. It was a position of intimacy and Elizabeth came to cherish her cousin.
Tragically, Katherine died on 15 January 1569 at Hampton Court. Queen Elizabeth I is reported to have been grief-stricken and gave her beloved cousin a lavish burial at Westminster Abbey which cost £640 2s. 11d.
Mary Boleyn's second child, a son named Henry, was born on 4 March 1526. He too would become a prominent and impressive member at court throughout his life. In May 1545 he married Anne Morgan and the pair went on to have twelve children together, nine of them sons. During his early years at court, he became a diplomat and a member of Parliament. When Elizabeth I came to the throne, Henry was knighted and on the 13 January 1559 he was created Baron Hunsdon and granted substantial lands and a yearly pension of £4000. On 31 October 1560, Henry was appointed as Master of the Queen's hawks and then on 18 May 1561 he was created a Knight of the Garter.
Henry Carey would play a prominent role over the years helping to protect the North from England's Scottish neighbours. On 23 October 1571 he was appointed warden of the east Marches which afforded him even greater responsibilities in protecting the north of England. On the 16 November 1577, Henry was appointed as a member of the Privy Council, which provided him greater access not only to the Queen but to the administration of England's policies.
During 1583, Elizabeth I re-appointed Henry as captain of the gentlemen pensioners and in July 1585 he was appointed as Lord Chamberlain of the Household, as well as continuing his Privy Council duties. Henry was active in political life until his death on 23 July 1596 at Somerset House. Just like his sister Katherine, Henry Carey was buried at Westminster Abbey, the expenses of this paid by his cousin Elizabeth I. It is rumoured that on his death-bed Elizabeth I offered Henry the Earldom of Wiltshire, a title held by his grandfather Thomas Boleyn. However, Henry refused the title stating that if Elizabeth did not think him worthy of the title while he was alive he would not accept it now that he was dying.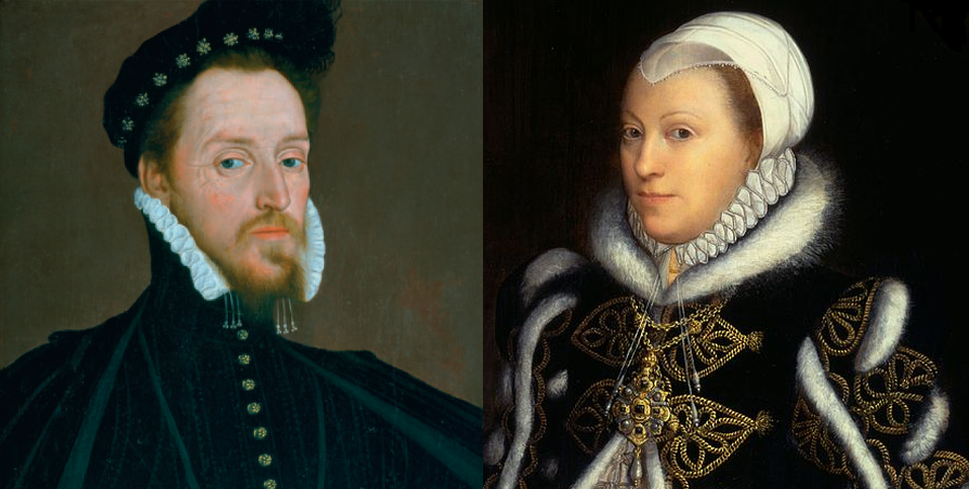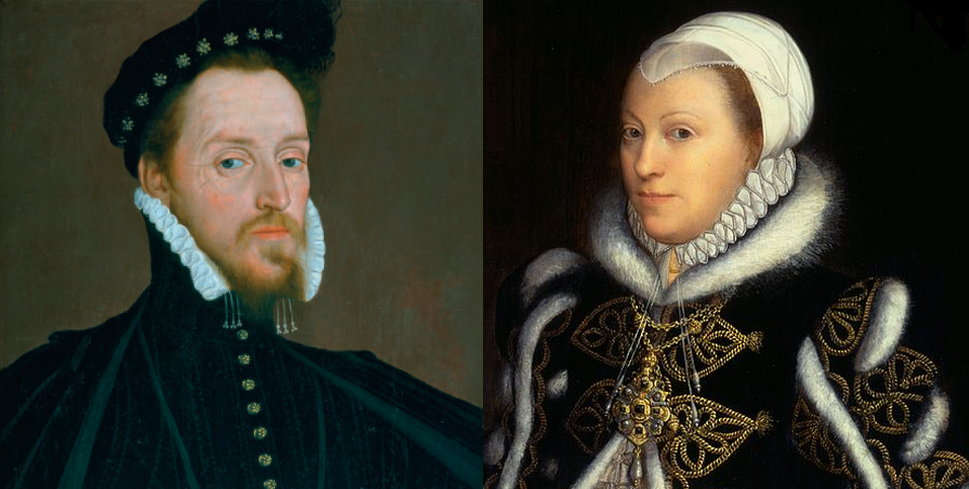 It is interesting to note that both of Mary Boleyn's children were conceived during her relationship with Henry VIII. She was married to William Carey in 1520 but no surviving children were conceived until 1523, after Mary's affair with Henry VIII had begun. Then after the affair ended no more children were born with William until his death of the Sweating Sickness in 1528. This is by no means proof that Mary's children were fathered by Henry VIII but it is an interesting point to consider when questioning the paternity of Mary's children.
The paternity of Mary Boleyn's first two children has always and most likely will always be questioned. Unfortunately without the aid of DNA testing it may simply never be known who the biological father of Mary's children was. What is known for certain is that in 1534 Mary Boleyn was pregnant for a third, and possibly final, time.
After the death of her husband in 1528, Mary Boleyn obtained a place at court when her sister, Anne Boleyn, became the second wife and queen of Henry VIII. It was during this time, in 1534, that Mary Boleyn did the unthinkable… she married for love. Without the permission of her family, especially without the permission of her sister now Queen of England, Mary married a man far beneath her status. Sometime during 1534 or late 1533 Mary married William Stafford in secret. Stafford was a soldier at the garrison of Calais and had no great wealth or status behind him. As sister-in-law to the king it was quite possible that Mary could have made an advantageous match, yet she chose to marry for love. When she returned to court in 1534 she was pregnant and in return for her condition and behaviour was banished. Eustace Chapuys, Ambassador to Charles V reported that:
The Lady's sister was also banished from Court three months ago, but it was necessary to do so, for besides that she had been found guilty of misconduct (malefice), it would not have been becoming to see her at Court enceinte. (Letters & Papers Vol. 7 1554).
It is unknown where Mary and William went after their banishment. It is possible that they went to Cottered, the family home of William Stafford, or that they returned to Calais where he was stationed. Either way, it is not known what happened to the child that Mary was pregnant with at the time. There are no records of the child's birth, although this is not unusual for the time as many birth were not recorded. It is possible that Mary Boleyn miscarried due to the stress of the situation or that perhaps the child was stillborn or sadly died young.
Mary Boleyn was pregnant three times during her life, and it is through Mary's surviving children, Katherine and Henry Carey, that her legacy survives today.
Sources:
'Henry VIII: December 1534, 16-20', in Letters and Papers, Foreign and Domestic, Henry VIII, Volume 7, 1534, ed. James Gairdner (London, 1883), pp. 576-582 http://www.british-history.ac.uk/letters-papers-hen8/vol7/pp576-582 [accessed 21 March 2015].
Jonathan Hughes, 'Stafford , Mary (c.1499–1543)', Oxford Dictionary of National Biography, Oxford University Press, 2004; online edn, Jan 2009 [http://www.oxforddnb.com/view/article/70719, accessed 21 March 2015]
Sally Varlow, 'Knollys , Katherine, Lady Knollys (c.1523–1569)', Oxford Dictionary of National Biography, Oxford University Press, Oct 2006; online edn, Jan 2009 [http://www.oxforddnb.com/view/article/69747, accessed 21 March 2015]
Wallace T. MacCaffrey, 'Carey, Henry, first Baron Hunsdon (1526–1596)', Oxford Dictionary of National Biography, Oxford University Press, 2004; online edn, Sept 2014 [http://www.oxforddnb.com/view/article/4649, accessed 21 March 2015]
Weir, A 2011, Mary Boleyn: The Mistress of Kings, Ballantine Books, New York.
Wilkinson, J 2010, Mary Boleyn The True Story of Henry VIII's Favourite Mistress, Amberley Publishing, Gloucestershire.
Mary Boleyn in a Nutshell Book Tour!
13 April – Gareth Russell's Confessions of a Ci-Devant blog – Sarah discusses the changing perceptions of Mary Boleyn
14 April – On the Tudor Trail – Natalie hosts a Q&A with Sarah.
15 April – The Anne Boleyn Files – Sarah discusses Mary Boleyn's appearance.
16 April – QueenAnneBoleyn.com – Sarah talks about her top six historical figures.
17 April – Nerdalicious – Sarah discusses Mary Boleyn's children.
18 April – The Tudor Society – Claire interviews Sarah.
Win a copy of Mary Boleyn: In a Nutshell!
We have a copy of Mary Boleyn: In a Nutshell to give away thanks to Simon and MadeGlobal Publishing. To enter just leave a comment below telling us what you hope to learn about Mary from Sarah's book.
Entries close Friday 24th of April at midnight. Please keep an eye on your inboxes, the winner has five days to claim their prize or a new winner will be chosen.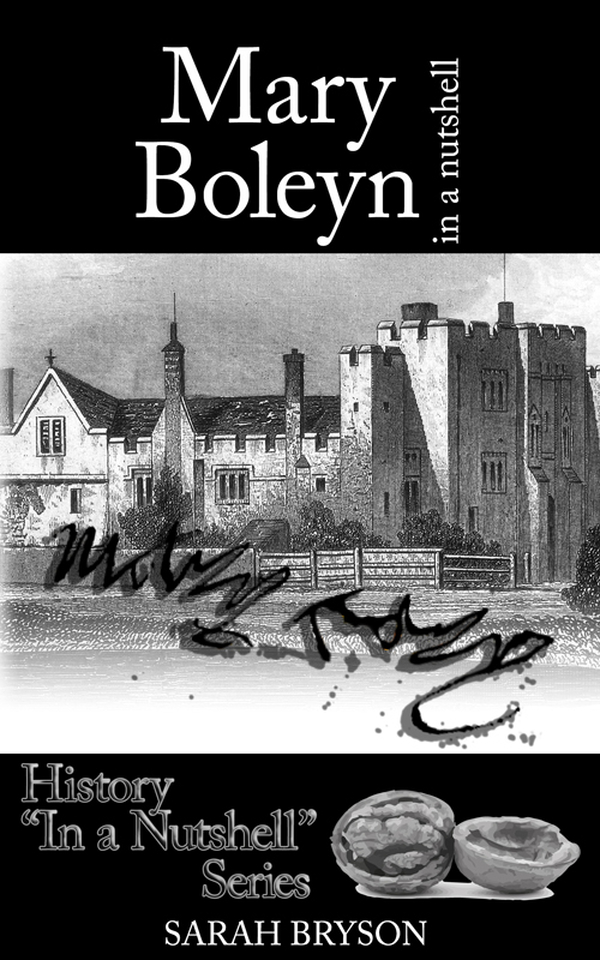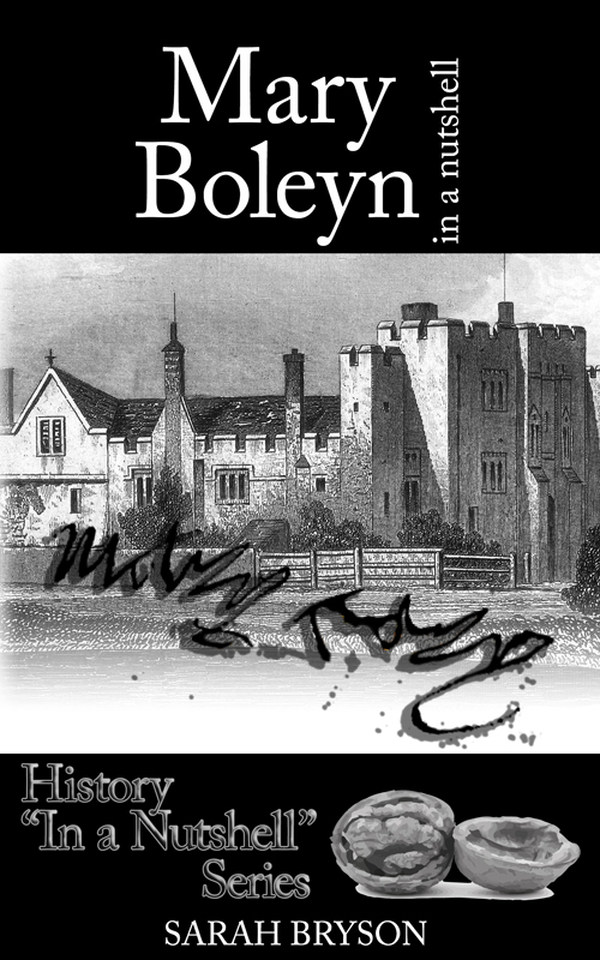 Mary Boleyn in a Nutshell by Sarah Bryson, published by MadeGlobal Publishing 2015.
Click here to buy Mary Boleyn in a Nutshell on Kindle: Mary Boleyn: In a Nutshell
MadeGlobal's History in a Nutshell Series aims to give readers a good grounding in a historical topic in a concise, easily digestible and accessible way. In Mary Boleyn in a Nutshell, Sarah Bryson discusses the controversies surrounding Mary Boleyn's birth, her alleged relationships with two kings, her portraiture and appearance, and her life and death. Mary survived the brutal events of 1536 and was able to make her own choices, defying the social rules of her times by marrying for love. It is from Mary that the Boleyn bloodline extends to the present day. Sarah Bryson, creator of the popular "Anne Boleyn: From Queen to History" Facebook page, brings together what is known about Mary Boleyn, the shadowy sister of Queen Anne Boleyn.
Meet the Author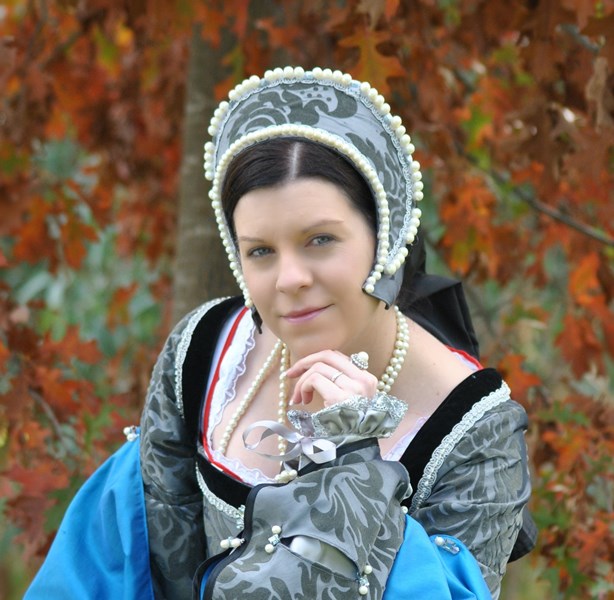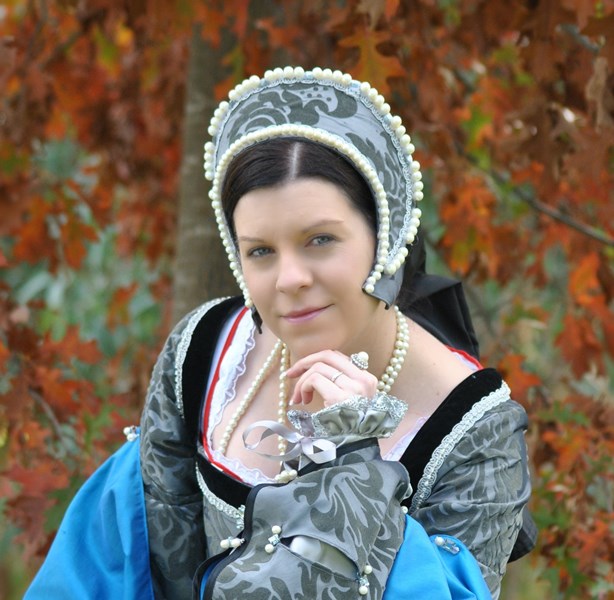 Sarah Bryson is a researcher, writer and educator who has a Bachelor of Early Childhood Education with Honours. She currently works with children with disabilities.
Sarah is passionate about Tudor history and has a deep interest in Mary Boleyn, Anne Boleyn, the reign of Henry VIII and the people of his court. Visiting England in 2009 furthered her passion and when she returned home she started a website, queentohistory.com, and a Facebook page about Tudor history. She lives in Australia, enjoys reading, writing and Tudor costume enactment, and wishes to return to England one day.
Visit Sarah at:
Anne Boleyn: From Queen to History website