Each day of her stay in Leicester during Richard III's reinterment week, Jasmine took a photo of the tributes at the James Butler statue. By the end of the week it was swamped in white roses.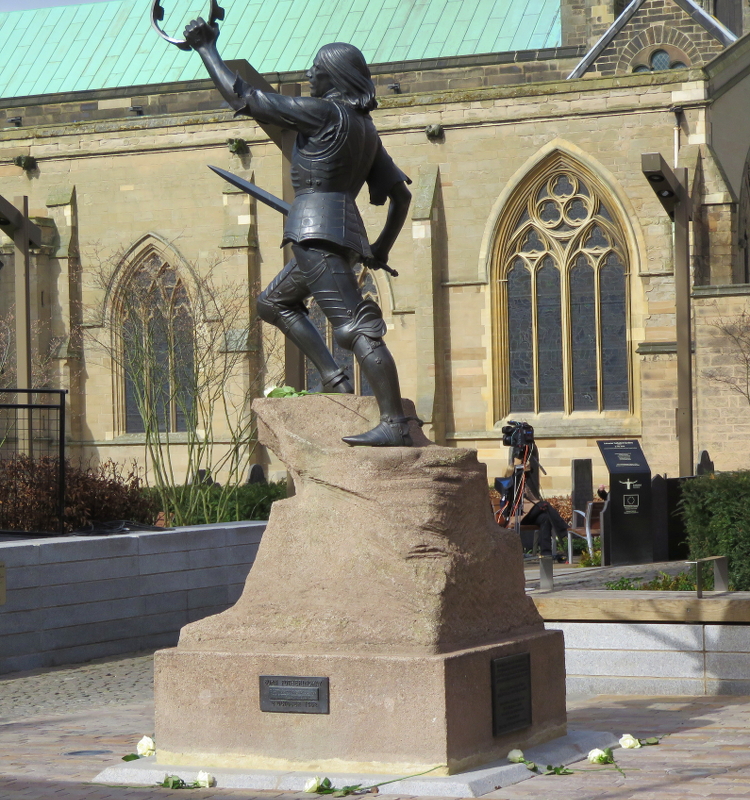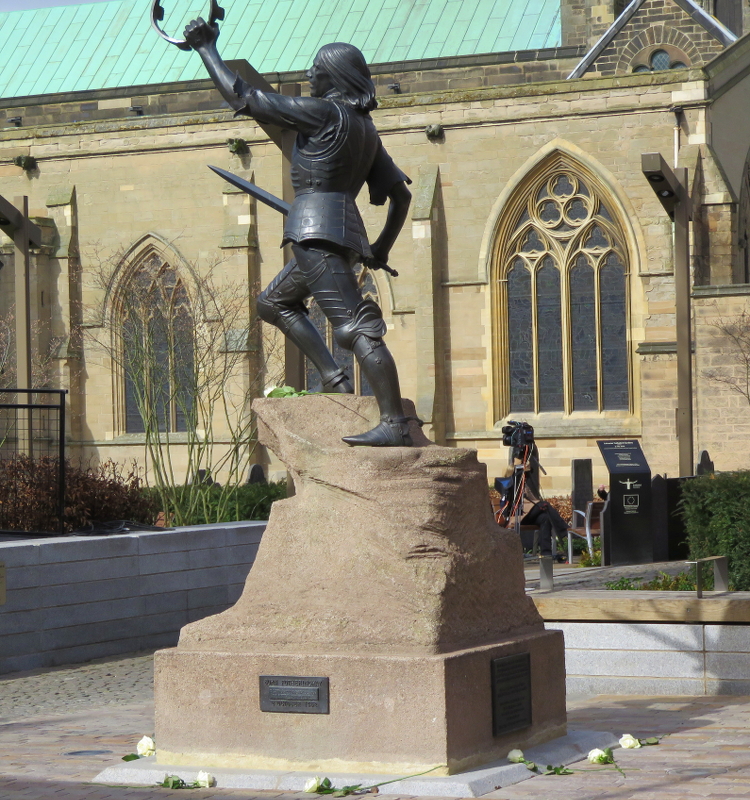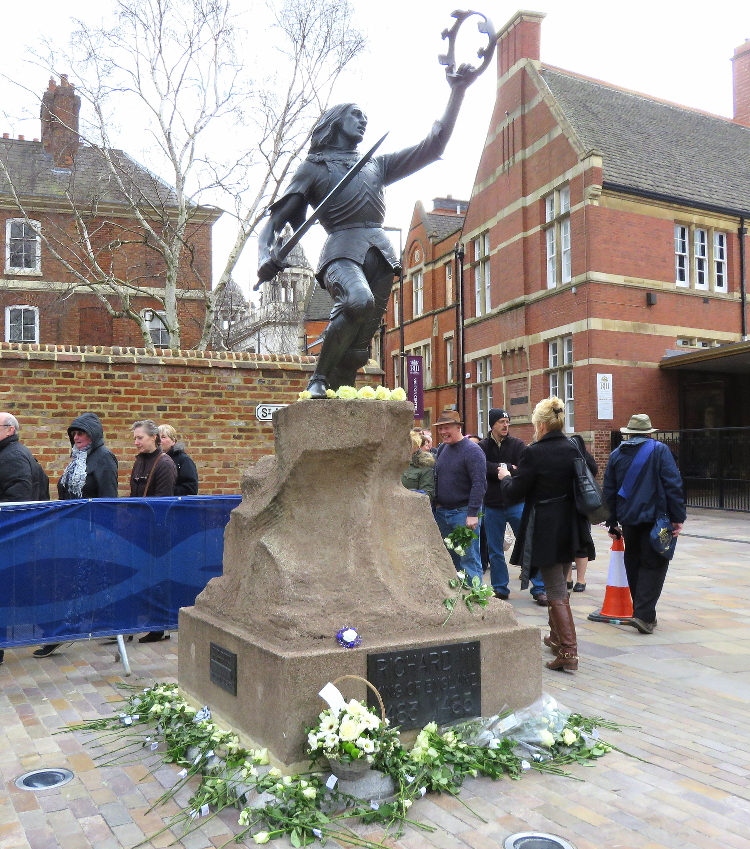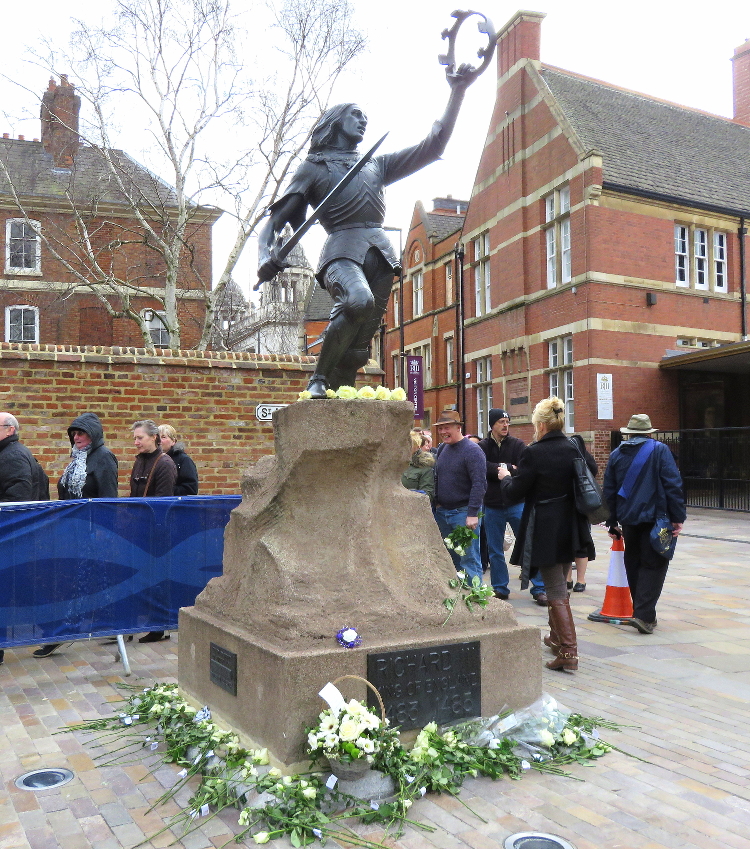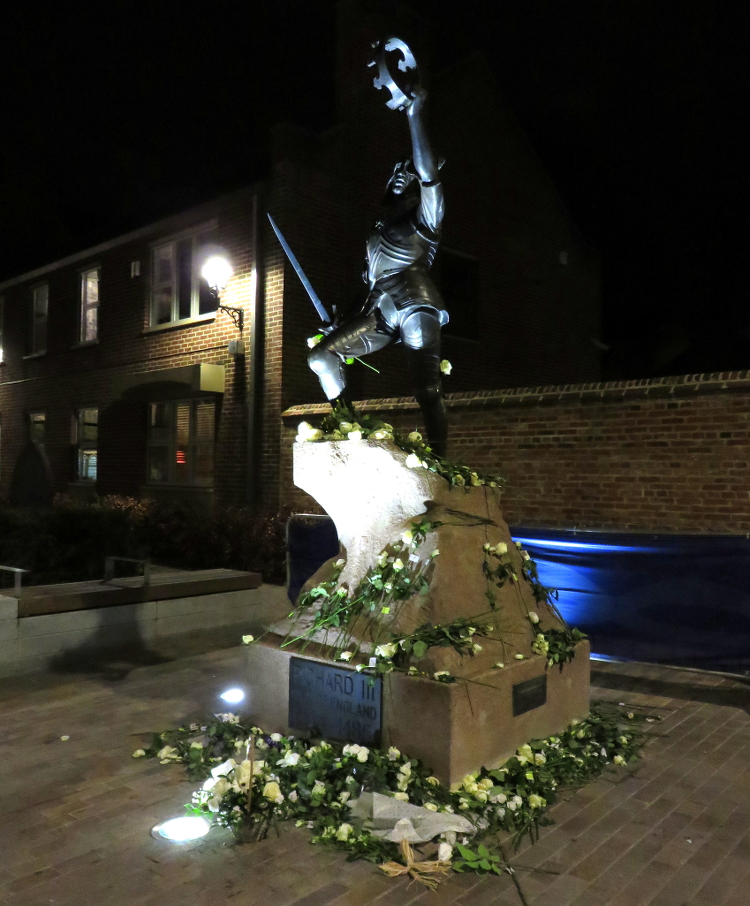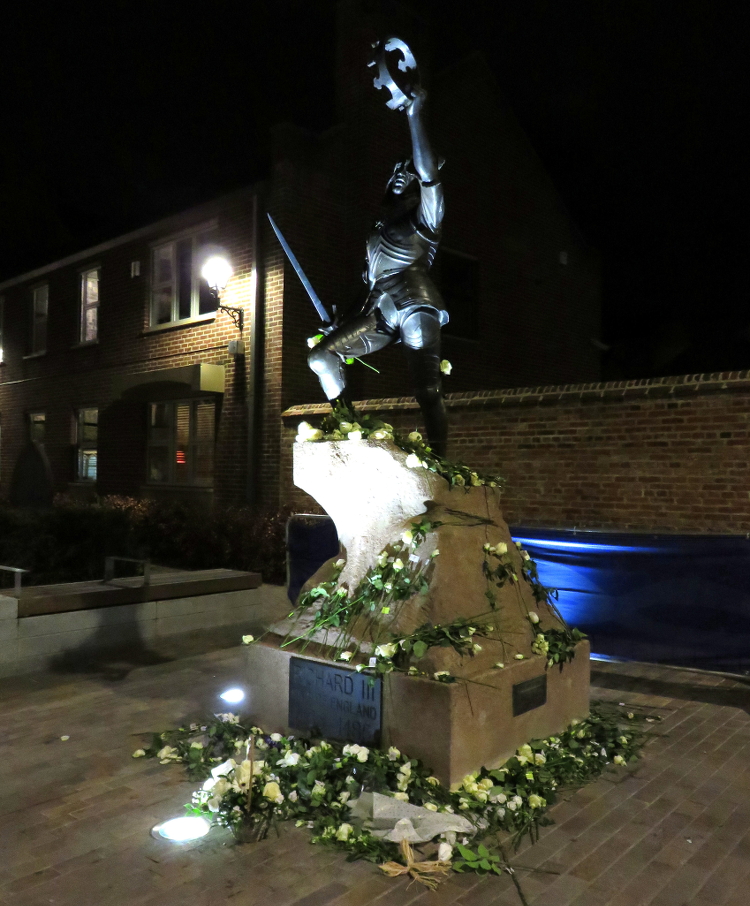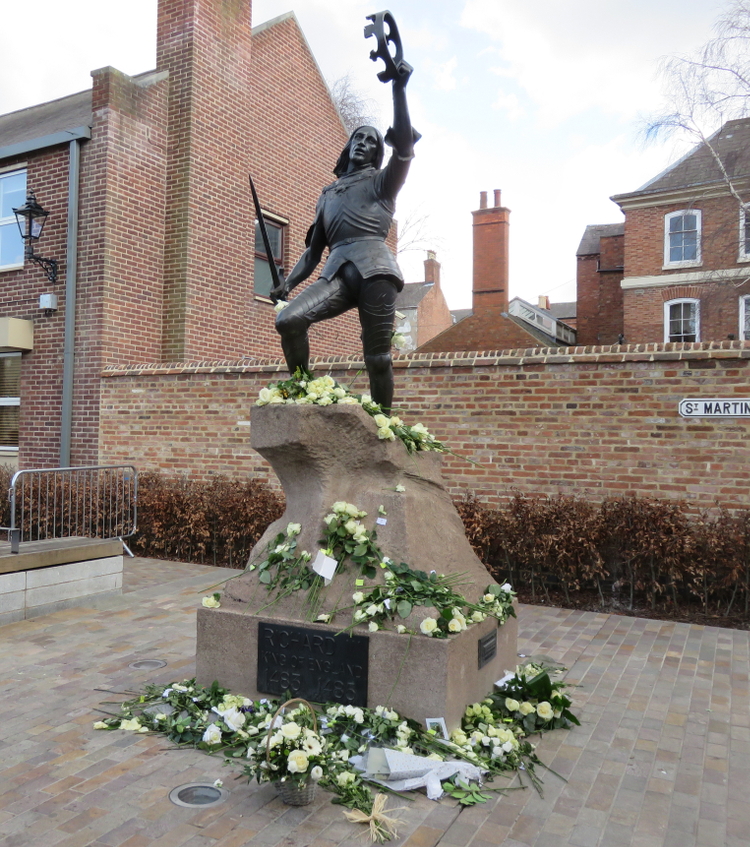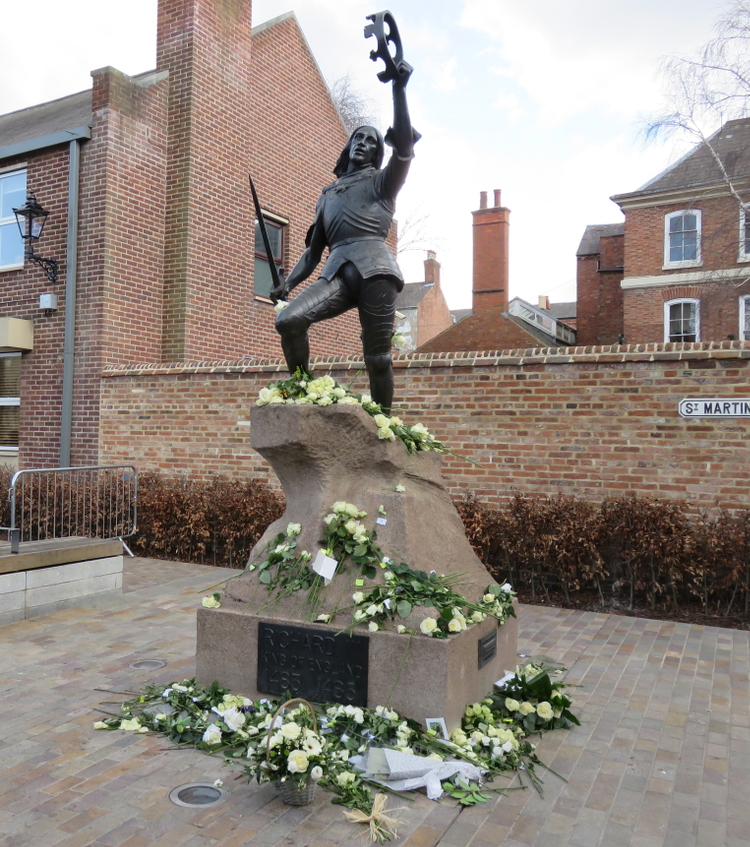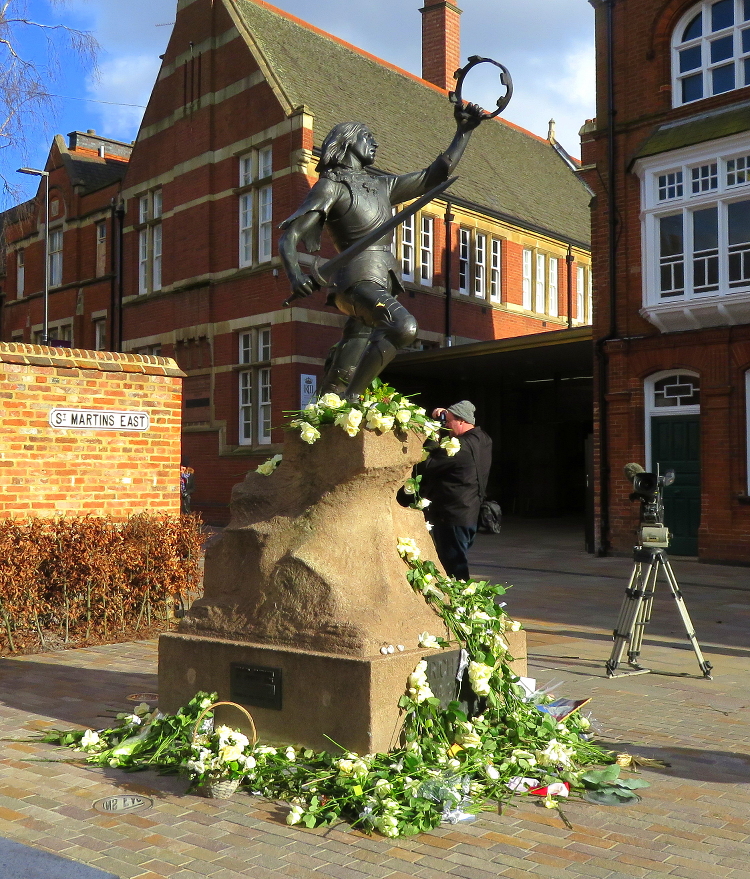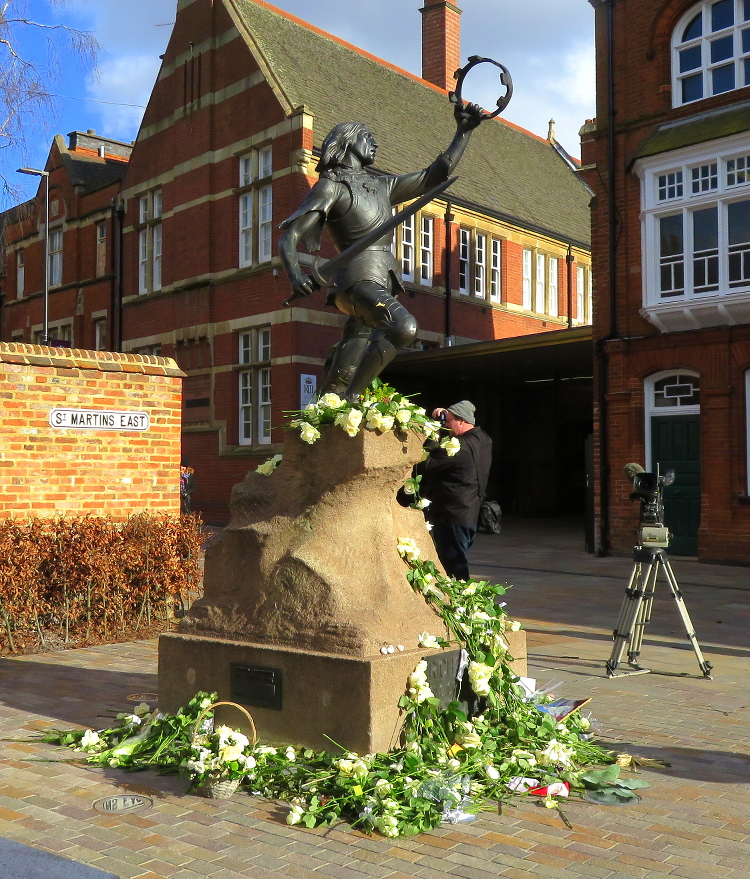 Ricardians throwing white roses as Richard III's cortege passed from the University of Leicester to Leicester Cathedral, through High Street, Leicester, on Sunday, 22 March, 2015.
---
Thanks to Jasmine for sending in her photos. Please credit appropriately if sharing.