It's hard to believe Kiki's Delivery Service is 25 years old. It won the Animage Anime Grand Prix in 1989, the year it was released, but didn't garner the attention of a worldwide audience for another 9 years, when an English dub was released in 1998, in the first partnership between Disney and Studio Ghibli. After that, of course, Kiki and Jiji captured the hearts of audiences worldwide.
Based on a children's book by Eiko Kadono, it tells the tale of young witch Kiki, and her talking cat, Jiji, and their adventures as they move to the city to further Kiki's study of witchcraft. In exchange for accommodation, Kiki begins delivering goods for a kindly baker. Flying about the port city of Koriko on her broom, she meets an odd collection of characters, including the artist, Ursula, and Tombo, a nerdy boy with a flying bicycle and a fascination for aviation. Through her adventures and encounters Kiki grows in independence and maturity, but as she gains responsibility she loses some of that freedom, that innocence that lends strength to magic; she can no longer understand Jiji, and as she grows despondent she even loses her ability to fly. Will a crisis see Kiki regain her confidence, her magic?
Director Hayao Miyazaki and the senior creative staff working on the film visited Northern Europe, Sweden and even Adelaide, in South Australia, to gain inspiration for the design of the magical town of Koriko.  Combining elements of a bright seaside town, with gingerbread cottages, ivy covered brick terraces, ancient stone bridges and charming public buildings, it is a romantic image of a magical kingdom. In the same way an English author might use Latin (or a Latin sounding) phrase as a magical invocation, in many Japanese stories English is the language of magic. Similarly with the vision of a magical city. Cobblestones, ivy, brick clock towers and mock Tudor may seem quite mundane to us. It is odd but refreshing to see our world reflected back and so full of everyday wonder. To celebrate the creation of wonder, the vision and artistry of Hayao Miyazaki and Studio Ghibli, Madman Entertainment have released a fantastic 25th Anniversary Box Set of Kiki's Delivery Service.
The set includes both Blu-Ray and DVD discs of Kiki's Delivery Service, The Art Of Kiki's Delivery Service, a 208p lavishly produced hardcover book published by Viz Media that gives an extraordinary insight into the creation of the film. It includes interviews with the artists and production staff, commentary on the most important points from the director, and an in-depth look at the creative process of Studio Ghibli from preliminary sketches and concept drawings, through character development and design to finished art, amazing backgrounds, and completed cels. This is drawn animation, something Studio Ghibli persists with despite the economies of CGI techniques, which gives their work a unique and astonishing beauty. As a bonus the book also includes the English language script, so you can follow how this magical masterpiece is created, from beginning to final frame.
The 25th Anniversary Box Set also includes a beautifully detailed Limited Edition collector's medal, and a set of exclusive colour postcards featuring scenes from the film. The collection is packaged in a gorgeous illustrated slip case. This is a fantastic way to relive the wonder, and share the joy, the art and the magic of this cherished film.
You can watch our sneak-peek unboxing video below, for a closer look at this set that commemorates one of the high points of the art of animation.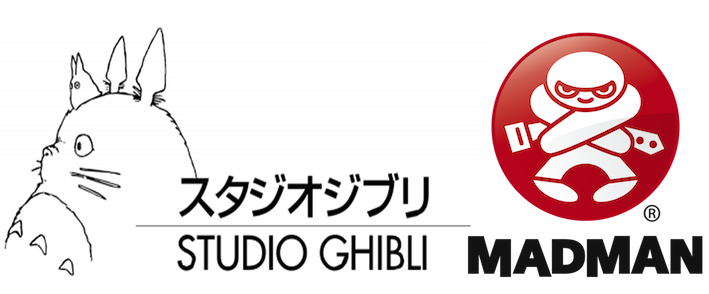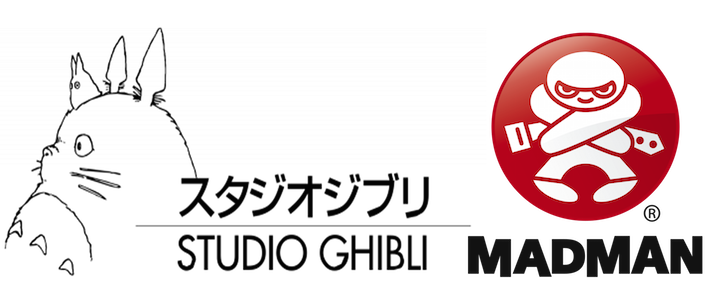 The set includes an all region Blu-Ray, and region 4 DVD. You can watch in either the original Japanese language version with English subtitles or the English language dub featuring Kirsten Dunst as Kiki, Phil Hartman as Jiji, Janeane Garofolo as Ursula and Debbie Reynolds as Madame. While the Disney dub has it's own merits, it did rather change the character of the story in places, and the character of Jiji, quite extensively. From a conscientious and helpful familiar, comedian Phil Hartman turned the character into a sarcastic, wisecracking foil. We recommend watching it in Japanese, with subtitles. Bonus features include a look at the storyboards, a look at Ursula's paintings, mini-documentaries on creating the film, the producer's perspective on working with Hayao Miyazaki, theatrical trailers, locations, other Studio Ghibli trailers, and more.
The 25th Anniversary Edition package is available in strictly limited numbers, so don't miss out. Currently only available through Gametraders, Sanity and JB Hi-Fi in Australia, and Mighty Ape in New Zealand.
Thanks to Madman Australia we will also be giving away 3 Studio Ghibli Collection Blu-Rays and 3 Studio Ghibli Collection DVDs. So stay tuned and be sure to check back soon.