Testament of Youth, the film based on the best-selling memoir of Vera Brittain, is now on general release in cinemas throughout the UK. The director, James Kent, has stated that it is a family film and its certificate of 12A (suitable for 12 year-olds to view unaccompanied), reinforces that assertion.
It is undoubtedly a story that the young should see and the casting of Kit Harington will obviously appeal to followers of Game of Thrones, but I have to doubt if it is a film that many young people will actually want to see. I viewed this film at my local cinema this week and prior to its commencement, I glanced around the audience. Without any doubt, I was the youngest person in attendance and I do not think I am giving anything away to state that I am no longer a spring chicken.
I have to confess that I watched this film somewhat laden with knowledge of the book, the 1979 television adaptation and high expectations and it was therefore going to be a tall order not to be disappointed and regrettably, this turned out to be the case.
Alicia Vikander does a fine job in nailing a British accent and makes for an effective and believable Vera, but for my money does not match Cheryl Campbell's marvellous portrayal of Vera from 1979.
The entire cast put in good performances, the essential elements of Vera's memoir are all there, and yet I found it strangely lacking. To me it was like being on a high-speed train that failed to stop at many of the stations I was expecting it to, and therein lay the problem of trying to condense a very large volume of work into the confines of a film with a running time of 130 minutes.
The BBC television adaptation lasted over twice as long and could therefore indulge in placing even relatively minor events in its dramatisation whilst still having time to give depth and meaning to the characterisations of individuals. For example, Hayley Atwell as Sister Hope Milroy (who was said to be based on Faith Moulson, the Sister in charge of the German hut at Etaples field hospital) was hopelessly under-scripted in this film, with no hint of the bond of friendship that developed between her and Vera. In addition, the pivotal companionship she established with Winifred Holtby is tagged on during the last few minutes of the film almost as an inconsequential afterthought; whilst Vera's first overseas posting to Malta is not even mentioned at all.
Yes, it was stunning to look at and was undoubtedly moving, but in my view, it suffered from having to try to sort out the essentials of the memoir and fit it into the confines of a relatively short film. This meant that many of the characterisations seemed rushed and the sequence of tragic events seemed to unfold with unseemly haste.
The book and the 1979 adaptation moved me far more than this film, but that is probably down to an element of judging the film's content against my previous perceptions which, given the restrictions of time facing this production, is probably unfair of me. Anybody viewing this film in a stand alone capacity will, I believe, think it is a good film and will come away both moved by it and in awe of the achievements and fortitude of one of the great women of the 20th century and perhaps be suitably galvanised into finding out more. For my part, there was always an element of having seen this done before and, dare I say it, in many scenes, done rather better. A scene in the film where the camera moves over the roof of a hut to reveal wounded, dying and dead soldiers laid out on stretchers in the mud as far as the eye could see is a notable exception, and is all the more powerful for its unexpectedness. In addition, a brave and impassioned speech for peace by Vera, made at a rally where those gathered were baying for Germany to have to pay for the losses of the war, provided another moment of poignancy in the film. Such dialogue is, regrettably, in short supply in this film when compared to the memoirs previous adaptation.
Is this a good film? Well, yes, it is. Despite my criticisms, it is a worthy and respectful adaptation of Vera Brittain's work and is well worth seeing. I was just left with the feeling that it could have been so much better. Indeed, at times, I had to remind myself that I was not watching a Sunday evening serial on the television and this film, to my mind, should have pushed way beyond that.
Will this film appeal to the youth of today? Regrettably, I think not. It is arguably a little too staid and wordy to suit a lot of youthful tastes as it quite rightly only shows the effects of war and its impact on a generation, not the actual conflict itself, so may indeed seem a little boring to those who like to see a degree of action as part of their viewing pleasures.
Rating: 6/10
---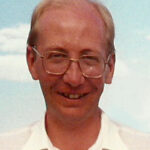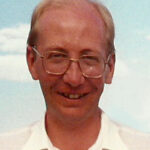 Neil Kemp is a keen and passionate amateur historian and prize winning photographer who lives in Margate, on the North Kent coast in the United Kingdom. Before retiring he worked both with and at Margate Museum, overseeing budgets on a number of historical projects.
---