Or can you? Ranging from the seriously cute to the slightly offensive…
Although there have been plenty of china figures produced of Henry VIII and his six Queens, there are none quite so cute, if a little odd, as these. The attention to detail on the hoods, however, is fantastic.
___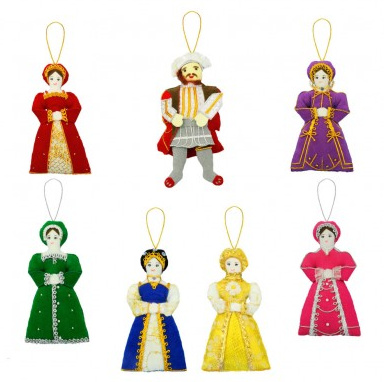 Historic Royal Palaces sells these handmade decorations for your Christmas tree. Choose your own order of precedence.
___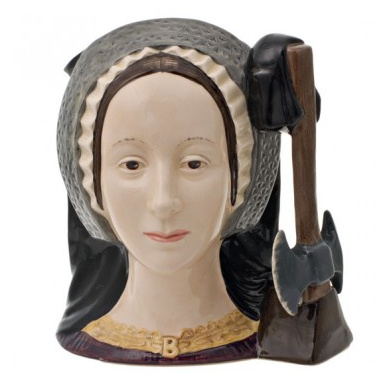 Complete with an axe sticking out of her head. To add insult to injury the designers at Royal Dolts Doulton forgot she was beheaded with a sword. Just awful.
 ___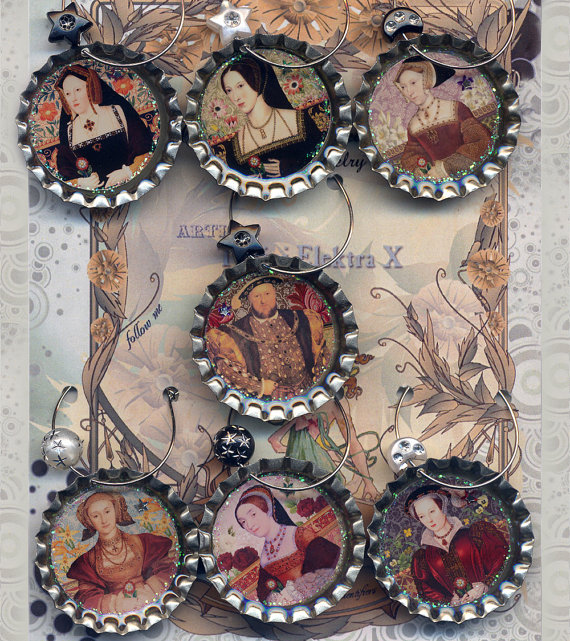 These will come in very handy as you're probably the only Tudor Geek at the party. Or secretly insult your guests by giving them the Henry VIII charm.
Handmade by Tartx on Etsy (you can also buy matching wine stoppers). You can buy them here.
___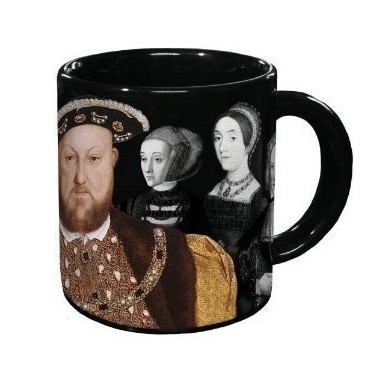 From the hysteria-inducing category, the Disappearing Henry VIII Mug. Pour in a hot beverage and his wives completely disappear from their picture frames! Then feel a deep-seated and terrible guilt for laughing. You know you will.
___
 It's Tudor History Week for Tudor Geeks on Nerdalicious. Keep an eye out for more articles and interviews this week in History.