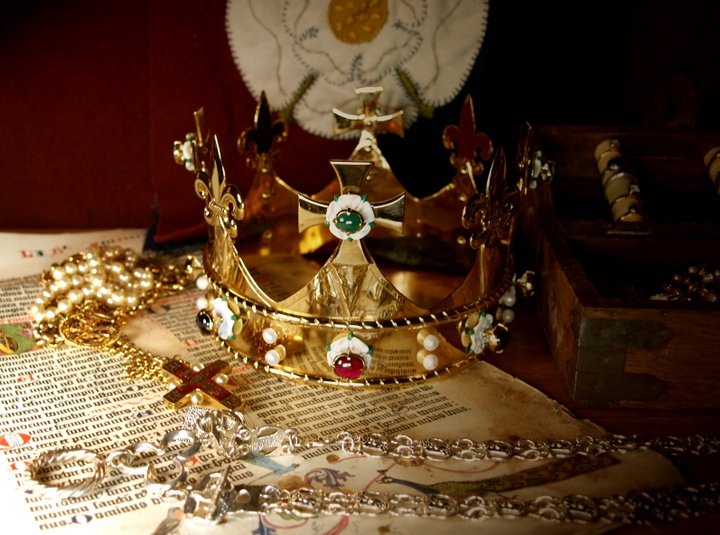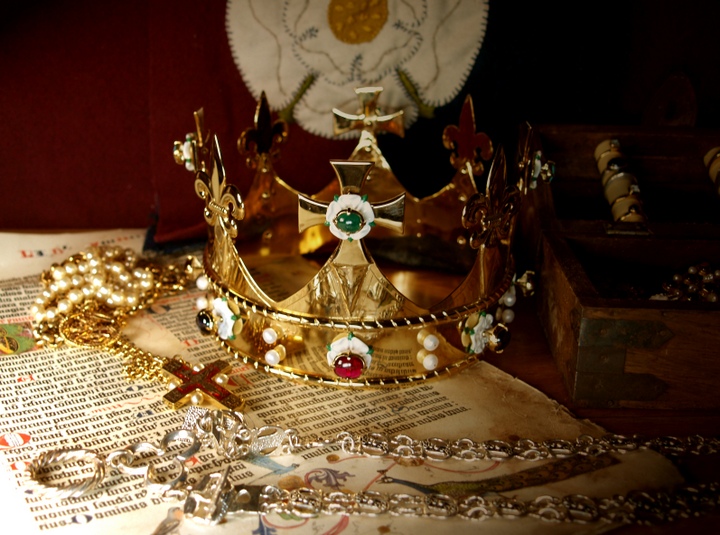 The much-anticipated funeral crown for Richard III has been completed. The crown was designed and comissioned by Dr John Ashdown-Hill, the historian who discovered the mtDNA sequence of King Richard III,  and a founding member of the Looking for Richard team.
"The ornamentation of the crown was inspired by the surviving crown of Richard's sister, Margaret, Duchess of Burgundy," Dr Ashdown-Hill told us  "That's a very pretty, very feminine little crown. Obviously a copy of that wouldn't really be appropriate for Richard. But we borrowed the idea of setting the jewels on top of enamelled white roses, because that's how the jewels are set on Margaret's crown. As for the jewels, themselves, the jeweller who is making the crown suggested sapphires and garnets, with pearls in between. I'm not certain why he proposed sapphires and garnets, but I jumped at his suggestion, because murrey and blue were the livery colours of the royal house of York."
The emeralds featured in the front and back crosses on the crown were a gift from an anonymous donor. The crown will be used in Richard III's re-interment ceremony and will be placed upon his coffin.
The funeral crown will be available to view for the first time in Tewkesbury Abbey on May 3rd.
Read more at johnashdownhill.com
Read our interview The Burial and Reburial of Richard III with John Ashdown-Hill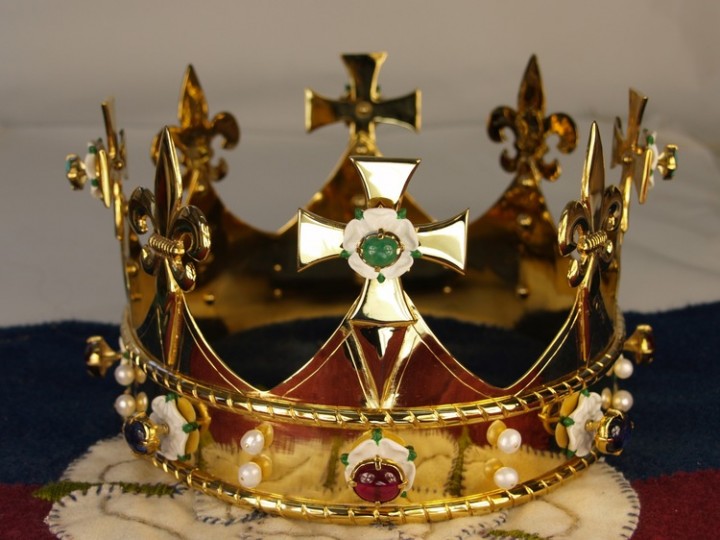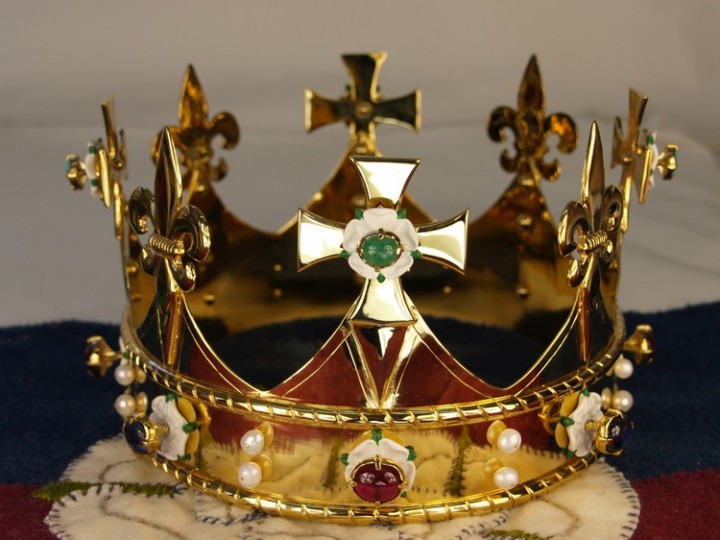 Pictures © John Ashdown-Hill. Do not reproduce without permission.