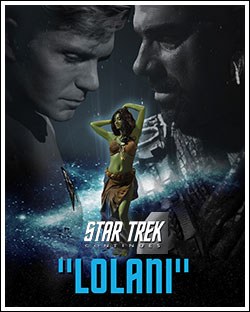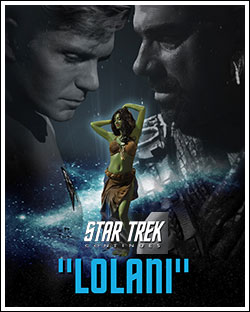 The original Star Trek TV series debuted in 1966, and despite the now iconic opening lines recited with Shakespearean profundity by William Shatner, the show only lasted 3 years. Apparently the show flagged in the ratings. Undoubtedly due to a combination of politics and the primitive data gathering techniques of the time, as it had already developed an overwhelmingly dedicated fan base. NBC reportedly received over a million letters in support of the show. Essentially, Star Trek created the modern phenomenon of fandom. The first Star Trek convention, organized by a small group of fans and held in New York in January in 1972 had an expected attendance of a few hundred. By the end of the 3 day event thousands had turned up. The progam of events included screenings of episodes an outtakes on 16mm film, an art show, a costume contest, a display by NASA, a dealer's room for collectors, and guest speakers including Star Trek creator Gene Roddenberry, writer D C Fontana, cast member (and Gene Roddenberry's wife) Majel Barrett and Science Fiction grand master Isaac Asimov.
[pullquote]Space: The final frontier. These are the voyages of the Starship, Enterprise, its 5 year mission, to explore strange new worlds, to seek out new life and new civilizations, to boldly go where no man has gone before.[/pullquote]
Despite only completing 3 years of its original 5 year mission, the Enterprise and its crew inspired 5 spin-off TV series, 12 feature movies and numerous novels, comics, and games. Surprisingly, despite its popularity, its iconic status, no TV studio has yet attempted to complete the Enterprise's 5 year mission. Until now.
To labour the oft used phrase, a group of fans have taken the original Star Trek where no one has gone before, and where, perhaps, the major studios have feared to tread. The small dedicated group has produced the webseries Star Trek Continues – to complete the journey with Kirk, Spock, Uhura, Bones, Sulu, Chekhov and Scotty on the Enterprise.
Vic Mignogna does an admirable job playing Captain James T Kirk as well as directing and producing. As a young boy Vic fell in love with Star Trek. He has been acting since the age of eight, took film and theatre in college and has appeared in countless stage and film productions. You may know his voice better than his face – he  is a prolific voice actor, appearing in over 200 animated series and games, including Full Metal Alchemist, Dragoball Z and Pokemon. The role for Vic is a dream come true.
Chris Doohan, son of James Doohan reprises his father's role as Scotty, and captures the character perfectly.
Grant Imahara, who has worked behind the scenes in special effects in everything from Star Wars Episodes 1-3 to The Matrix sequels and Galaxy Quest, and whom you might know as team member on Mythbusters, plays Lt. Sulu.
Marina Sirtis, Counselor Deanna Troi in Star Trek: The Next Generation, makes an appearance, voicing the Enterprise's computer, which was Majel Barrett's role in ST:TNG.
Michael Forest, who played Apollo in the original series episode Who Mourns For Adonais? also reprises his role as the alien know to humans as the Greek God Apollo, in the first episode of Star Trek Continues, Pilgrim Of Eternity. The now aged god has lost most of his power, but does his demand of worship still pose a threat to humanity? The story is both significant and poignant.
The show captures the feel of the original almost perfectly, right down to the bold colours, the retro sets, the cheesy songs, even the 4:3 aspect ratio. And perhaps most importantly, the spirit of hope, discovery, wonder and adventure that defines Star Trek. The central idea that co-operation and understanding, not force and exploitation, will be the guiding tenets of humanity's future. What this team has done, with a small budget and a dedicated cast and crew, is truly remarkable. It not only embodies the spirit of Star Trek, but also the spirit of Star Trek fans, for whom the future is something we make, together.
So far the team have produced two full episodes and three vignettes. The second episode, Lolani, in which a survivor from a distressed Tellurite vessel poses a moral quandary for Kirk and his crew, was released on February 8. We can only hope the project lives long, and prospers. To enjoy the continuing voyages of the original Starship Enterprise, you can visit the Star Trek Continues website. Or watch online on Vimeo on your computer, tablet, iPad or Apple TV.