Kristie Dean's passion for historical buildings really shines through in The World of Richard III. From the crumbling ruins of once magnificent structures to triumphs of architecture that have stood tall for centuries, this book will take you on a fascinating journey through Richard III's life -from a medieval boy to a medieval king. Kristie joins us today to share her experiences exploring Richard III's world.
Why did you decide to write a guide book about Richard III?
I'd been toying with the idea for years, since my second trip to England. I always explored the history of every site I visited before my trip, and I thought it would be helpful for others to combine each location's history with Richard's history. It wasn't until they were able to locate his remains that I really became intrigued with the idea of a history/travel guide for Richard enthusiasts. I felt it was the perfect time as people would be wanting to visit locations associated with Richard.
What was the first historical site you visited that was connected with Richard?
The first place I visited in England was London, so it would be Westminster Abbey, where Richard's coronation was held. It was a history buff's dream come true – to be standing where England's monarchs have been crowned for centuries. There are a few locations I could visit a thousand times and still be impressed, and Westminster Abbey is one of those places.
How did you start researching places associated with Richard III?
It started as a private interest. I've always found travel more intriguing when I know the history of a place, and since Richard has always fascinated me, it was a natural transition to locate sites where he had visited.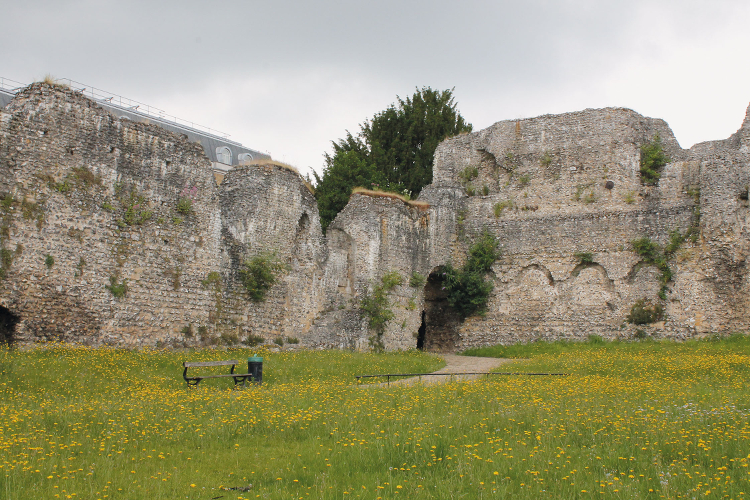 Did you come across many new locations when you were researching?
I came across a few new locations, such as the Abbey of St Bertin, as well as those whose connection with Richard was simply not as well-known, such as Reading and the Abbey of Stratford Langthorne. I was surprised by how several locations had lost track of their ties to Richard III.
And how did you choose which locations you featured in your book?
This was a difficult decision because my initial inclination was to include every location Richard had ever visited within the book. Eventually I realized that since I wanted to include Richard's history at each location, most places where Richard had just passed a night would not make it in to the book. Some of these places are well worth a visit, though, and I may find a way to include them in my next book The World of the Yorks. I also included a few locations where there is little left to visit, such as Fotheringhay, because these places were so important in Richard's life.
What are some of the locations you think are essential to visit?
Oh, there are so many, but I will keep it to seven for space. I think anyone interested in Richard should make their way to Fotheringhay, Middleham, York, Nottingham, Stony Stratford, Leicester, and Bosworth Battlefield. There are so many locations that played a role in Richard's life, but these seven places were significant.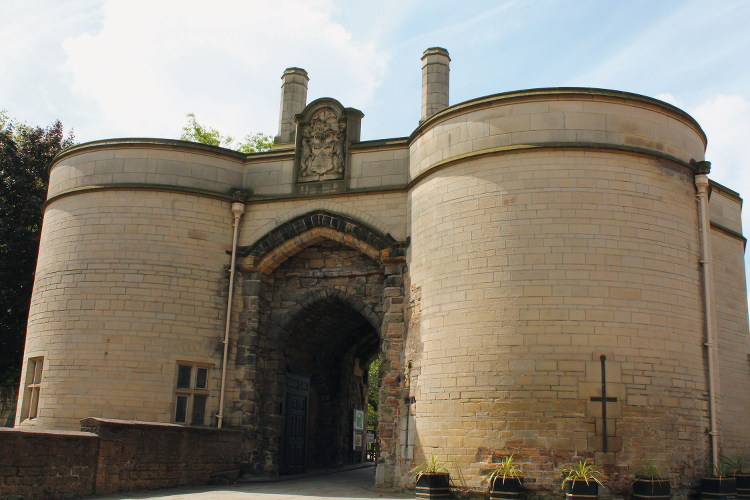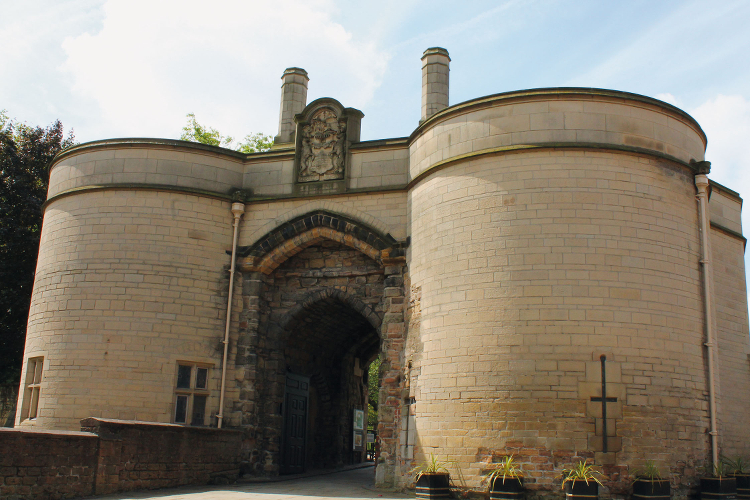 Which locations connected with Richard III are particularly significant to you?
I would say Nottingham Castle and York. Richard spent several days of his short reign at Nottingham, and it was at Nottingham Castle where Richard and Anne received the news that no parent ever wants to hear – the news that their son Edward had died. Richard also visited York several times, and he and Anne were members of the Corpus Christi Guild there. York Minster was also the setting for the investiture of Richard's son, Edward, as the Prince of Wales.
As a tourist, which locations connected with Richard III do you enjoy visiting the most?
I enjoyed every location I visited (even the ones that did not make it into the book), but I think that Middleham and its church, Fotheringhay and its church, Nottingham Castle, Bruges, and Bosworth Battlefield Heritage Centre are all at the top of my list, and that may be because I have long associated them with Richard. One new location that I think will be significant for people to visit is Leicester Cathedral. Most people interested in this complex man will want to visit his burial place. Leicester is celebrating its ties with Richard III, and I think the new King Richard III Visitor Centre will also remain a place to visit for those intrigued by Richard.
What do you think people can learn about Richard III from visiting some of these locations?
I think visiting each location adds another layer to the personality of Richard III. Some of the places, like Bosworth Battlefield Heritage Centre, have so much information about Richard that you could spend all day there absorbing it all. Also, I think visiting a location and learning its history makes it easier to understand the role it played in Richard's life.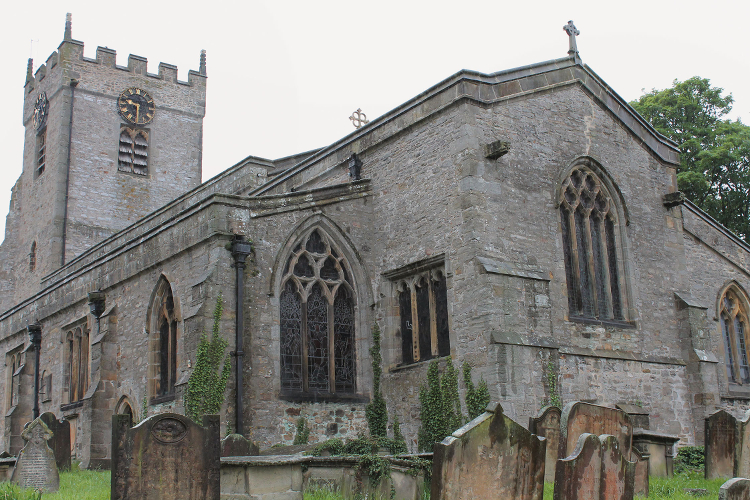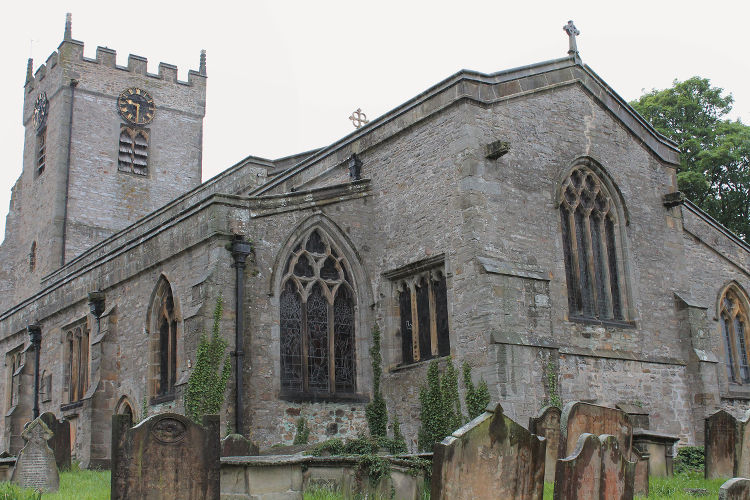 Images courtesy of Amberley Publishing. Used with permission. Do not reproduce.
The World of Richard III Blog Tour
The World of Richard III blog tour features exclusive excerpts from Kristie's new book each day! Check out all the stops.
9 February: Queen Anne Boleyn hosts an excerpt about Fotheringhay and a book review.
2 February: Medievalists.net hosts an excerpt on Our Lady of Walshingham and pilgrimage.
11 February: The Review hosts an excerpt on Middleham with an introduction by Kristie.
12 February: Amy Licence hosts an excerpt about London and Richard's coronation at 'His story, Her story'.
13 February The Monarchy History Blog discusses Richard III and Fotheringay.
14 February: Susan Higginbotham hosts an excerpt about Bosworth at History Refreshed.
15 February: Enter our giveaway below!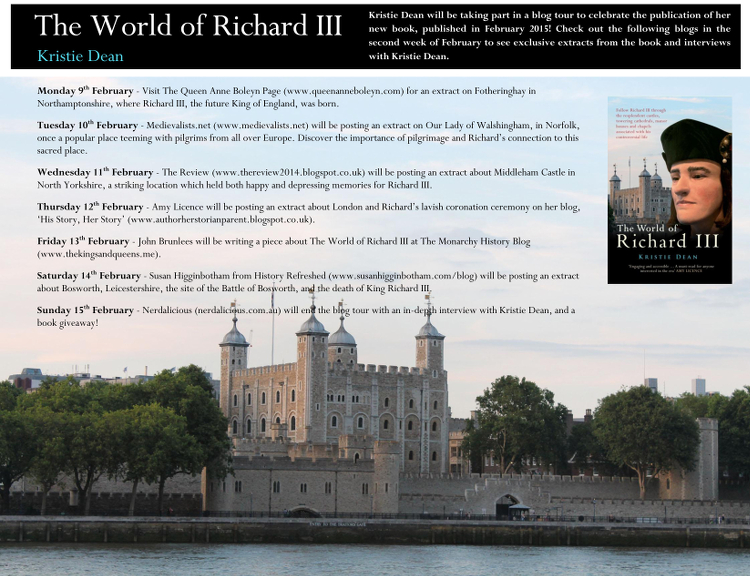 Win a copy of The World of Richard III!
We have one copy of The World of Richard III to give away courtesy of Amberley Publishing. To enter just leave a comment below telling us which place associated with Richard III you would love to visit, or have loved visiting.
Entries close Sunday 22nd February at midnight. Please keep an eye on your inboxes, the winner has five days to respond or a new winner will be chosen.
The World of Richard III by Kristie Dean, published by Amberley Publishing, 2014.
Richard III remains one of the most controversial rulers in history. Whether he was guilty of murdering his nephews or not is a mystery that perhaps will never be solved. Even the location of the battlefield where, on 22 August 1485, Richard was struck down has been a matter of debate.
This book leads you on a journey through the landscape of Richard's time. Following Richard's trail, you will visit resplendent castles, towering cathedrals, manor homes and chapels associated with Richard. The Middle Ages come alive again as you visit Tewkesbury Abbey, where Richard helped his brother secure his throne. Witness the stunning vista of Wensleydale as you visit Middleham Castle, Richard's adopted childhood home. Each location is brought to life through engaging narrative and an extensive collection of photographs, floor plans and images.
Kristie Dean has an MA in History, and now enjoys teaching the subject, following a successful career in public relations. She has been published in several online magazines and local newspapers, and presented a paper at the International Congress on Medieval Studies. She lives in Tennessee.
Learn more at Kristie's The World of Richard III Facebook page.
---