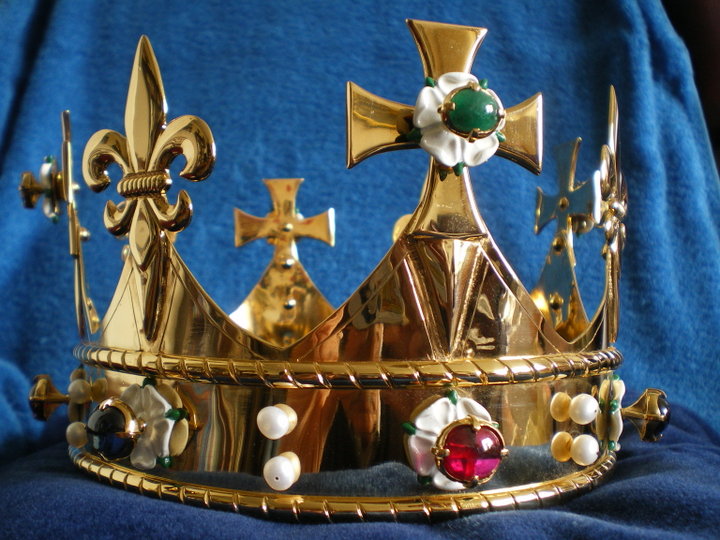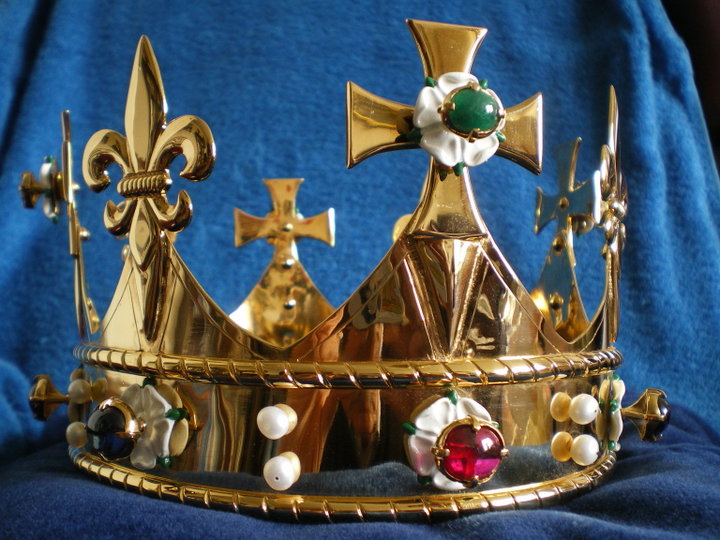 The amazing funeral crown of King Richard III will grace Tewkesbury Abbey this weekend during a major event commemorating the Battle of Tewkesbury. The crown was designed and commissioned by historian and author Dr John Ashdown-Hill, a founder member of the Looking For Richard Project which undertook the successful search for the lost grave of Richard III in Leicester. His discovery of Richard III's mtDNA enabled the identification of the king's remains by DNA fingerprinting.
A funeral crown would have been at the centre of the kind of royal funeral ceremonies that Richard III was denied when he was killed in 1485 at the Battle of Bosworth. The crown took medieval jewellery reproduction expert George Easton 15 months to construct . George has produced pieces for film and television including the Harry Potter films and The Hobbit. This will be the first public unveiling.
The authentic design of the crown has been applauded by Philippa Langley, leader of the Looking For Richard team, and by Dr Phil Stone, Chairman of the Richard III Society, whose members contributed generously towards the search for Richard III's grave. This type of open crown would have been worn by Richard at the Battle of Bosworth where he personally commanded the English army in the field.
Dr Ashdown-Hill said, "George Easton has made something really beautiful. I would like to think that Richard III would be very proud of his new crown."
Ms Langley said, "This magnificent crown will honour England's last warrior king by giving him what he didn't receive in 1485. Our thanks go to John Ashdown-Hill and George Easton for this truly remarkable gift."
The crown will be on display from 11.00 a.m. on Saturday 3 May in Tewkesbury Abbey, where Dr. John Ashdown-Hill will be giving interviews and (from 3.00 p.m.) signing his latest book The Third Plantagenet:George Duke of Clarence. He will give a talk at 7.30 p.m. that evening.
Find out more about the commemorative weekend on the Tewkesbury Battlefield Society's Facebook page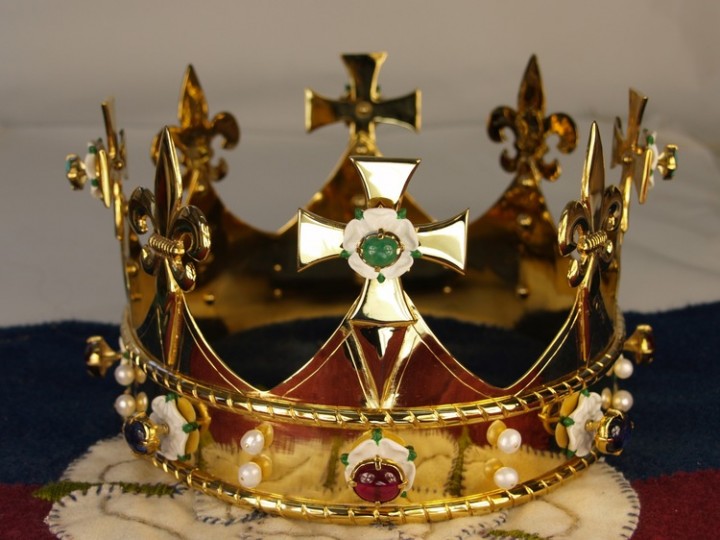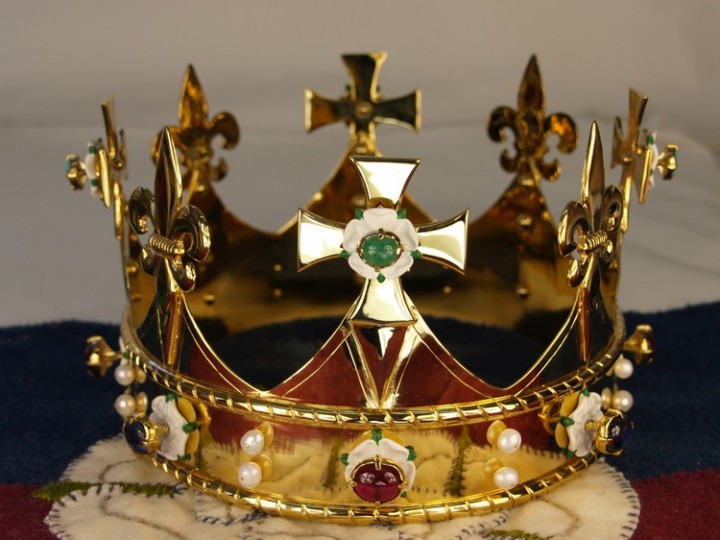 Read our interviews with Dr. John Ashdown Hill and the Looking for Richard Team.