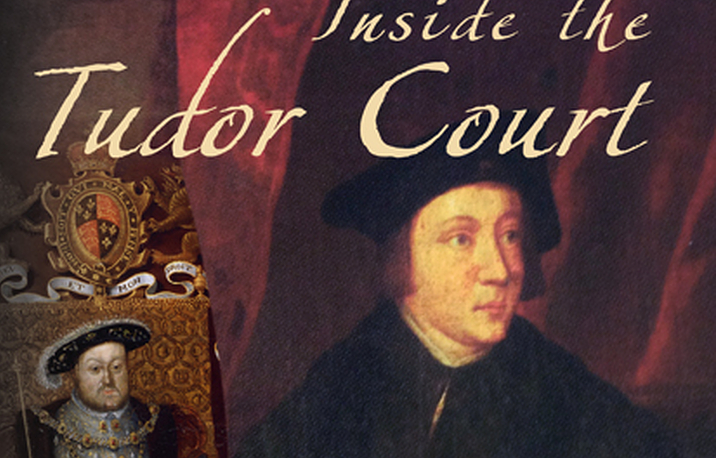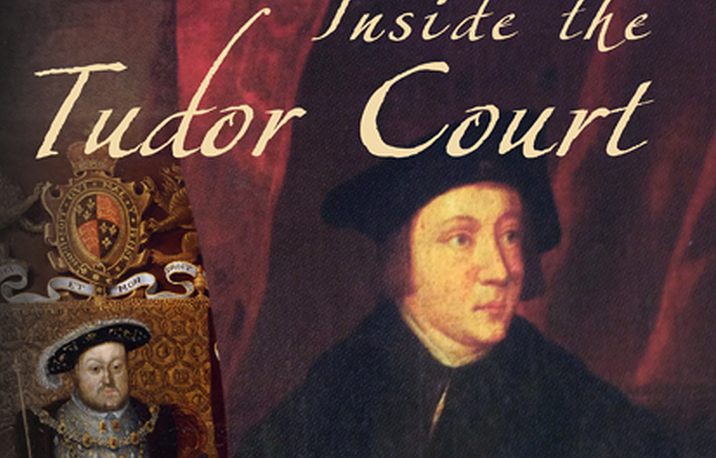 Historian Lauren Mackay joins us on the third day of her  Virtual Blog Tour discussing her new book Inside the Tudor Court: Henry VIII and His Six Wives Through the Writings of the Spanish Ambassador Eustace Chapuys. Lauren travelled to Vienna, Paris, Brussels, London, and Annecy to research the life of the enigmatic Eustace Chapuys, who spent sixteen years at the court of Henry VIII as the ambassador for Spain.
Finding Eustace Chapuys

Eustace Chapuys is one of our most vital Tudor sources. His observations continue to breathe life into the period, and yet Chapuys himself has eluded us. I have relied on Chapuys for longer than I can remember. He was always in my mind, the source I consulted, and I began to take an interest in him on a personal level. I found no full length biographies of the ambassador — theses focused on aspects of his embassy within the context of diplomatic process, but not his life. Without a true voice of his own, that is to say, a study of Eustace Chapuys the man, as well as the ambassador, myths and misconceptions have grown. The convoluted and flowery phrases in the translated Spanish Calendar, and the short, lifeless lines of the State Papers do no justice to Chapuys' style and flair for language and narrative. I started with Vienna, where the majority of his papers are housed, as I had to see his original letters, hold his papers, and follow his lead.
From his letters, in their original form, a different man emerges. I ran my hands over places where Chapuys had spilled his ink, phrases he had crossed out. I touched the faded, caked wax and traced the lines of his seals. His writing changes depending on his recipient. To Charles V, his master, Chapuys tries to keep his writing neat, but his emotions swirl with every line. His writing becomes erratic as Chapuys gets lost in his own words, and by the end of the long letters he has dispensed with neatness entirely. In his letters to his friends, Nicholas and Anthoine Perrenot, Chapuys scrawls, with little thought for the reader. Only to Mary of Hungary, Charles V's sister, does Chapuys strive for elegant writing and orderly sentences. Yet Chapuys wrote, I believe, with an eye to posterity. These letters are full of anecdotes, acerbic phrases, parables, history lessons, all with his own personal stamp. They transcend reports and offer a clear and detailed narrative.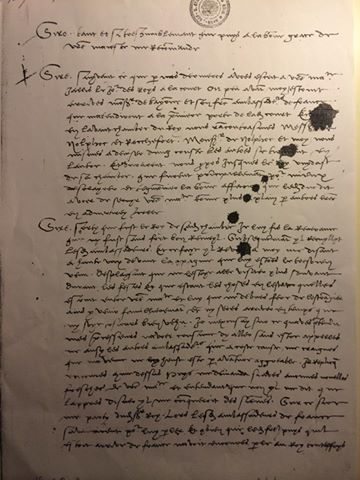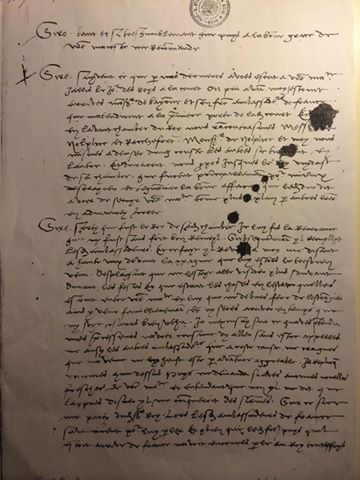 Vienna was the Hapsburg capital, but there is no evidence that Chapuys ever visited. Not all the letters can be found there. They were once housed in Brussels, but some of the letters have been lost en route. In Brussels however, 18th century verbatim translations were made before the documents were moved, filling in the gaps. Chapuys visited Brussels, where Mary of Hungary resided, and served at her court throughout late 1539-1540. Coudenberg Palace is now mostly underground, having been built over throughout the centuries, but you can tour the underground site. The long, dimly lit tunnels slope steeply up and down, and it's hard to get a sense of what the palace must have looked like, but Chapuys would have known the endless stone archways, stairs and halls. The market square of the town still has many buildings from the 16th century, and there is a sense of what it would have looked like in his lifetime.
But it was Annecy, a small town now part of France that captivated me. Chapuys was born in the once Savoyard town; sometime between 1489-90, and spent his formative years taking care of his family following his father's death. Annecy, called the Venice of France, remained untouched by the wars, and we are able to walk in Chapuys' footsteps, through his neighbourhood, to the churches he knew and the Town Hall he visited. His letters to his mother, and his will and testament can be found in Annecy; an insight into his personal life and a reminder that he was more than a source. Re-constructing Eustace Chapuys' life has been a pleasure and privilege. My book aims to breathe life into the man we have taken for granted as a source.
Book Giveaway
We have one copy of Inside the Tudor Court: Henry VIII and His Six Wives Through the Writings of the Spanish Ambassador Eustace Chapuys to give away courtesy of Amberley Publishing. Just leave a comment below by Sunday the 6th of April. Join Lauren on her blog tour for more articles, interviews and a chance to win a copy of her new book.
31st March: The Anne Boleyn Files Author Q&A
1st April: Anne Boleyn: From Queen to History, author summary of the book
3rd April: On the Tudor Trail- Retracing the steps of Anne Boleyn, extract from Inside the Tudor Court
4th April: Tudor Book Blog, author interview
5th April: Tudorhistory.org, extract from Inside the Tudor Court
6th April: Le Temps Viendra: A Novel of Anne Boleyn, extract from Inside the Tudor Court, plus a brief guide to following in Chapuys' footsteps in his home town of Annecy.
Read more:
Eustace Chapuys Inside the Tudor Court by Lauren Mackay
In the Shadow of the Throne: Thomas and George Boleyn with Lauren Mackay
Inside the Tudor Court – The Spanish Ambassador Eustace Chapuys with Lauren Mackay
Meet the Author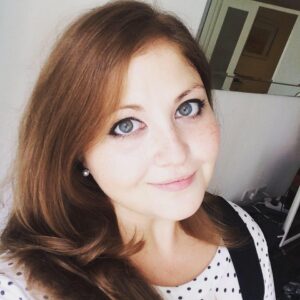 Lauren Mackay is an historian whose focus of study goes beyond familiar historical figures and events to lesser known individuals, as well as beliefs, customs, and diplomacy of the 16th Century.
Lauren completed her Master of History with University of New England, and is currently researching her PhD on Thomas and George Boleyn in the English Reformation, with University of Newcastle in Australia. Lauren has given several talks based on her research in the United Kingdom and Australia, and her debut book, ' Inside the Tudor Court: Henry VIII and his Six Wives through the Life and Writings of the Spanish Ambassador, Eustace Chapuys' is out now.
Visit Lauren's website at lauren-mackay.com
Lauren on Twitter
Lauren on Facebook Inside the Tudor Court