10. Patrick Stewart as CIA Director Bullock in American Dad!
These days in many films the animated character is often given some of the same traits as the actor voicing the role. Thus Mike Myers looks almost exactly like the eponymous Shrek. And Donkey in the same film looks and behaves very much like Eddie Murphy. This was not the case in older films. Then it was entirely on whether the voice was a match. Patrick Stewart's Bullock is, perhaps, the exception that proves the rule. His character still looks very much like Patrick Stewart, but his Shakespearean voice doesn't really match that of our idea of a CIA Director. And there is something quite disconcerting and scandalous seeing the noble Shakespearean actor, most famous for the very proper Captain Jean-Luc Picard of Star Trek The Next Generation, behaving in a manner that is neither correct nor dignified in the usually offensive, extremely un-PC cartoon sitcom.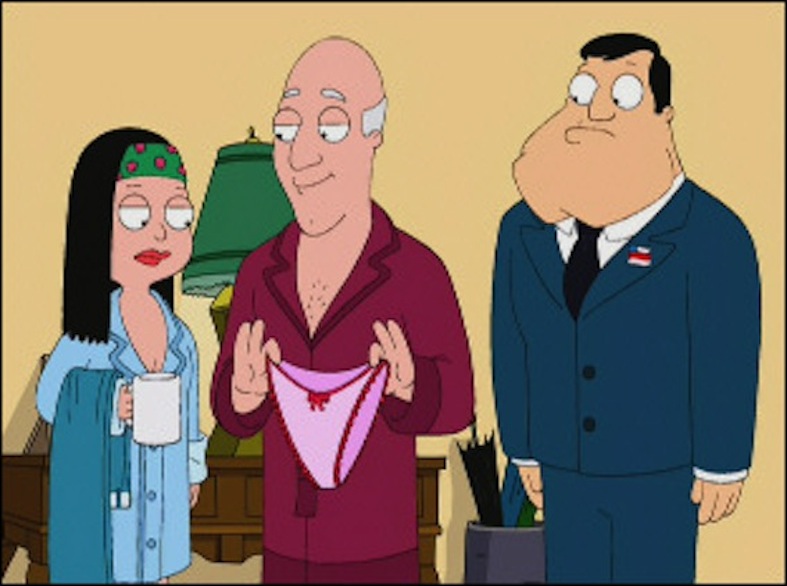 9. Cheech Marin as Stump in FernGully: The Last Rainforest.
Cheech Marin was perhaps most famous for his 1970s stoner comedies with bong buddy Tommy Chong. He was always the straight man (or the less stoned man, so to speak) of the comedy duo, and went on to appear in a range of parts, often as a sidekick or comedic villain. Of course he played just such a character in Disney's The Lion King. This is about unexpected or surprising roles. FernGully: The Last Rainforest was a popular but peculiar 1992 Australian-US co-production, based on the popular Australian children's books, but featuring predominately US acting talent. Why a Mexican-American Forest Fairy was charging through the Australian bush on the back of a Rhinocerous Beetle with his gang of fairy misfits? I really couldn't tell you. The film also featured rapper Tone Loc as a nasty forest fairy eating Goanna, Tim Curry as singing toxic pollution monster and Robin Williams as a goofy fruitbat. Even the name is off kilter. Shouldn't that be Fern Gully or Ferngully? Apparently the movie had an environmental message. It was either don't cut down the trees or the pollution monster will destroy the fairies' forest home, or it might have been Dave's not here, man. I'm going with second one.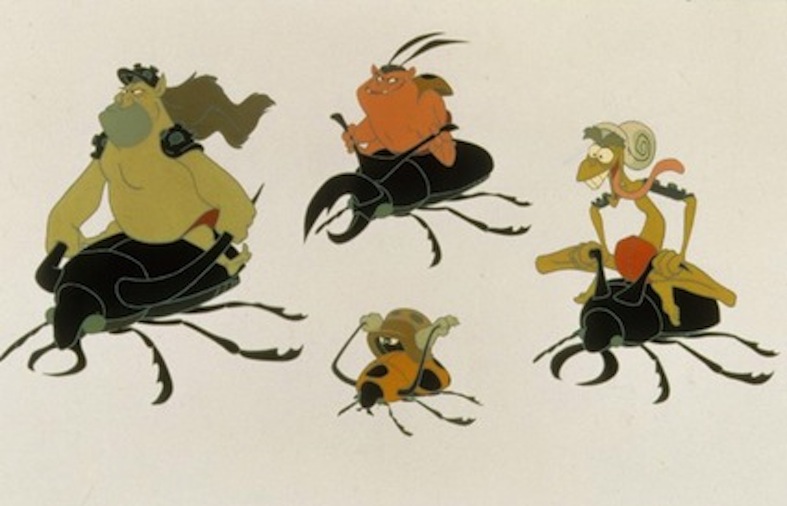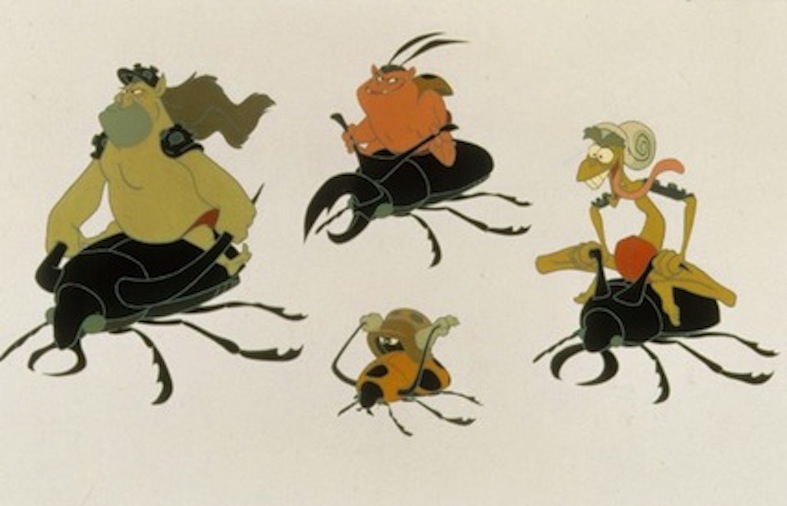 8. Stacy Ann Ferguson (Fergie from The Black-Eyed Peas) as Sally Brown and Patty in Peanuts.
The raunchy hip-pop star played Sally Brown when she was just 10 in It's Flashbeagle, Charlie Brown and Snoopy's Getting Married, Charlie Brown from 1984, and both Sally Brown and Patty (not to be confused with Peppermint Patty) in The Charlie Brown and Snoopy Show in 1985. It's hard to imagine the goofy, easygoing Sally or the mean, bossy Patty having anything in common with Fergie the funk bombshell.
7. John Clive, Geoffrey Hughes and Paul Angelis, played John Lennon, Paul McCartney, George Harrison & Ringo Starr, in The Beatles' The Yellow Submarine.
To confuse matters, Paul Batten played George for the first half of the film, but then was arrested as a deserter from the British Army of the Rhine, so Paul Angelis who was playing Ringo did George's voice as well. The assumption is that The Beatles played themselves in the psychedelic animated classic. Actually other than doing a very jolly rendition of 'All Together Now' at the end of the film, John, Paul, George and Ringo didn't appear at all, and actually had very little to do with the production. So little, in fact, that United Artists didn't even count The Yellow Submarine as fulfilling part of The Beatles three movie contract. The classic A Hard Day's Night, which ironically played on the whole Beatlemania thing, the somewhat cheesier Help!, which tried too hard to do the same kind of thing, and finally Let It Be, which pretty much documented the final months and the disintegration of the band, fulfilled the UA contract.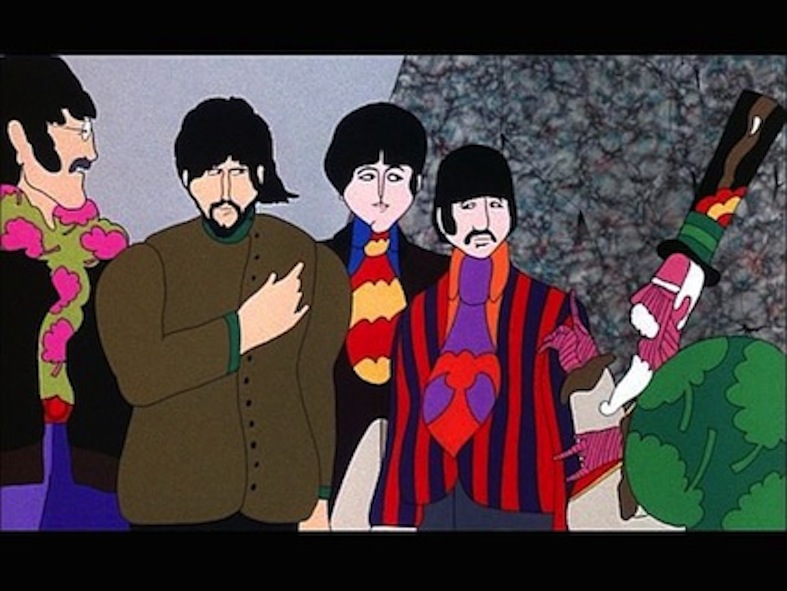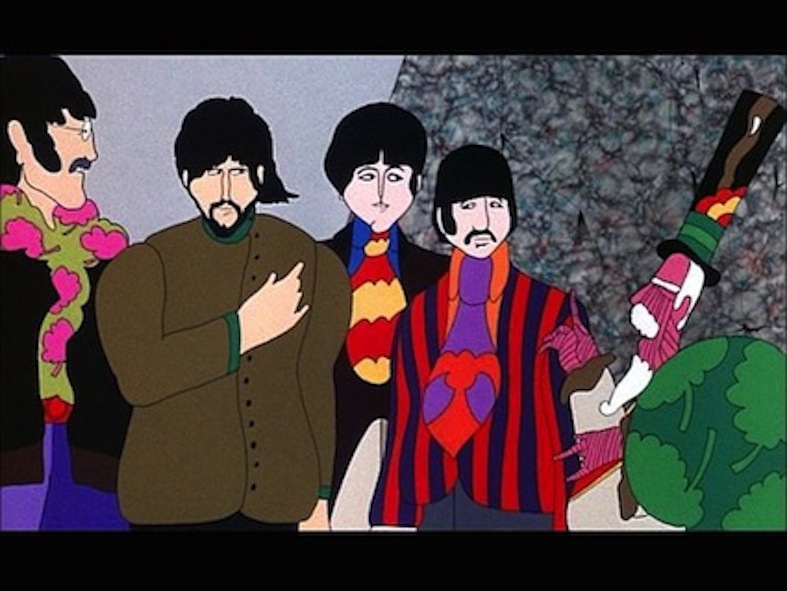 6. Dustin Hoffman as the narrator and father in Harry Nilsson's The Point!
Harry Nilsson's 1971 album, based on a fable he wrote, and the animated film that followed, about Oblio, the only round-headed boy from a pointy-headed village in pointy-headed world, was, as you may have guessed, largely conceived under the influence of LSD.
"I was on acid and I looked at the trees and I realized that they all came to points, and the little branches came to points, and the houses came to points. I thought, "Oh! Everything has a point, and if it doesn't, then there's a point to it." Nilsson has said. Remarkably, this bit of animated trippingness was produced by Murakami-Wolf, directed by Fred Wolf, and was first broadcast as a Movie Of The Week on the US ABC network in February 1971. This is a terrific, joyful, happy, hopeful fable, well worth watching. Comparing it to what might be broadcast today as a movie of the week, it really does show how things have changed, for the worse. Hoffman only appeared in the first broadcast, because of some sort of contractual situation he was replaced by Alan Barzman, then Alan Thicke in the third broadcast, and by Ringo Starr for the 1985 home video release. Murakami-Wolf went on to produce the much less drug-induced Teenage Mutant Ninja Turtles in the 80s.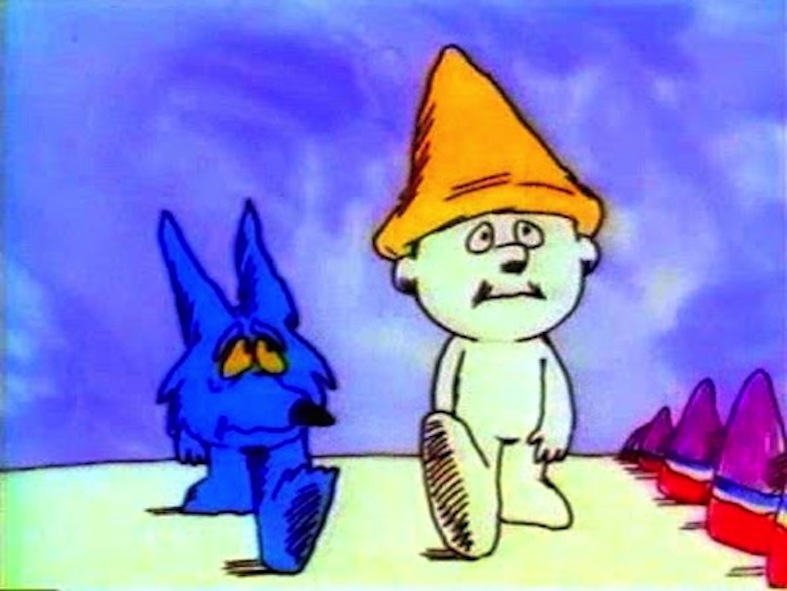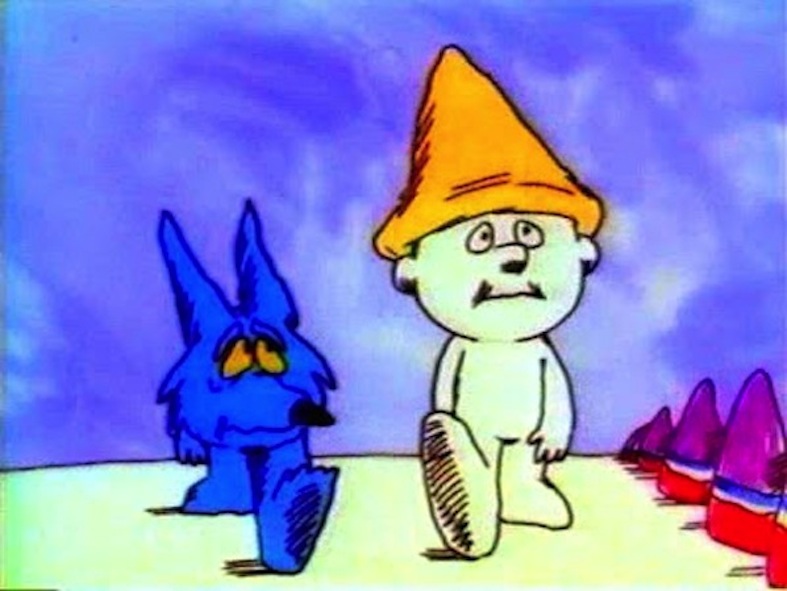 5. Donny Osmond as Shang in Disney's Mulan.
Famous Mormon and teen idol pop star in the 70s with sister Marie, Donny Osmond, didn't play the whole role, his speaking voice was done by B D Wong in the English version, and by Jackie Chan in the Mandarin version. Donny gave voice to all of Captain Li Shang's songs. Which seems a little surprising, as B D Wong is a Tony Award winning actor with a terrific voice, and he has that slight Chinese American intonation, which disappears completely when Donny Osmond takes over.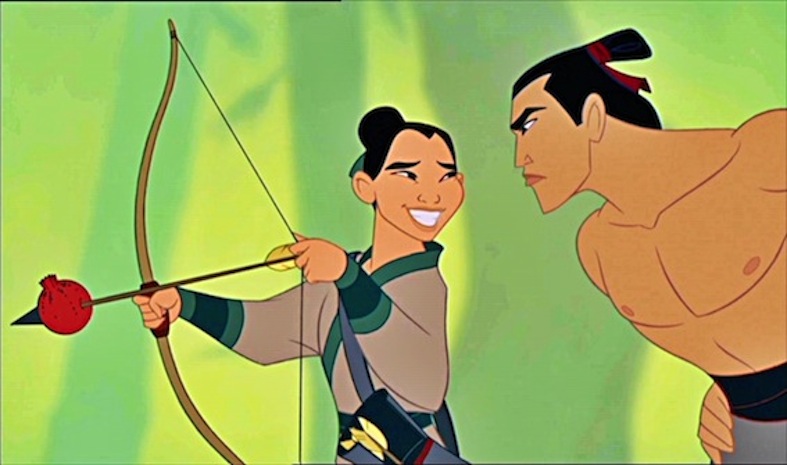 4. Daniel Craig in Christian Volckman's Renaissance.
Well it's not wholly unexpected that Daniel Craig would voice the lead in this intense and striking French SF action thriller from 2006. Casino Royale came out in the same year. What is surprising is that the film doesn't have the recognition it deserves. The animation style is a little like that of Richard Linklater's A Scanner Darkly, but the minimal use of colour gives it a much cleaner, harsher aspect.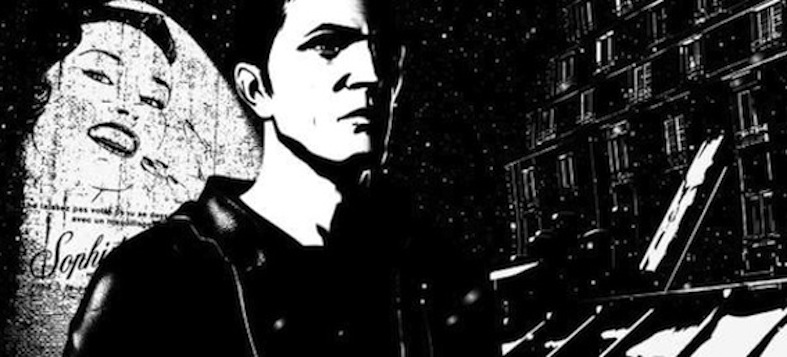 3. Will Arnett as Batman in The Lego Movie.
You were maybe expecting Lewis Wilson, Robert Lowery, Adam West, Michael Keaton, Val Kilmer, George Clooney, Kevin Conroy, Will Friedle, Rino Romano, Diedrich Bader, Christian Bale, Anthony Ruivivar or Ben Affleck. Arnett is Canadian – they're a sort of funny American sub-species from the northern regions – and is best known for his comedic roles in sitcoms Arrested Development and 30 Rock, as well as numerous movies. He's also done voice work in everything from Danny Phantom to Despicable Me. So it's perhaps not that unexpected. We suspect he'll be giving a bit less bale and bit more zowie! to the role.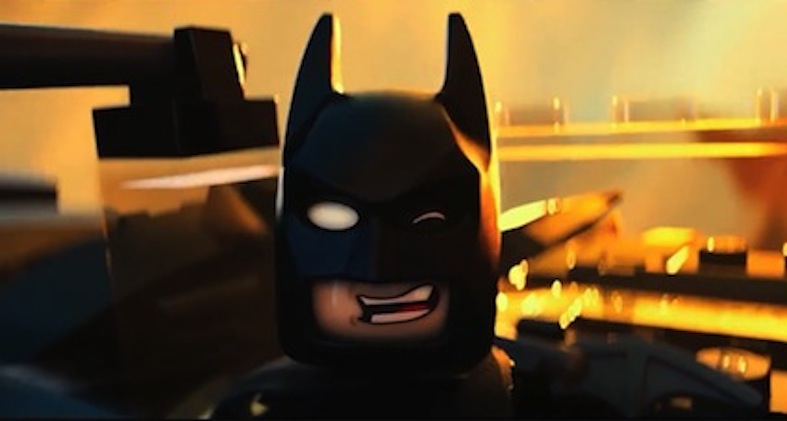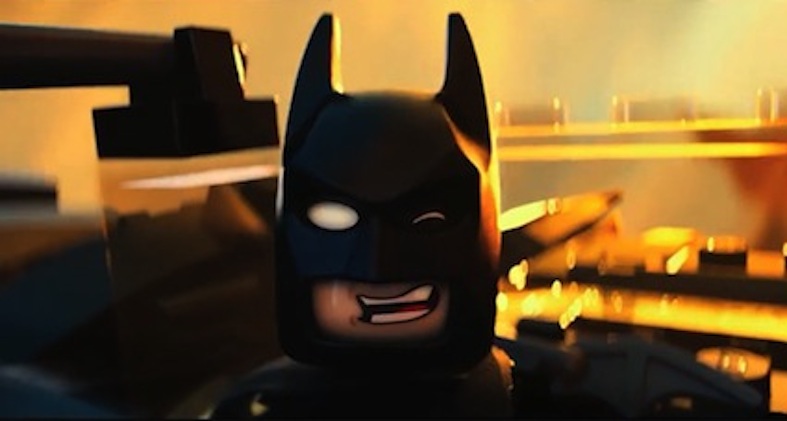 2. John Hurt as Aragorn in Ralph Bakshi's 1978 Lord Of The Rings.
From having a creature explode from his guts in Alien, to doing voice overs as the Dragon in the TV series Merlin, to appearing as the Unknown Doctor in the Doctor Who 50th Anniversary Special, John Hurt is no stranger to genre work. His voice has a certain very English nobility to it, which makes him perfect for such roles. However his physical appearance is quite slight, so hearing him as Aragorn, and we all have a definite image of Aragon as the tall and handsome hero, rather than than the rough and ready Ranger of Bakshi's production, is quite startling.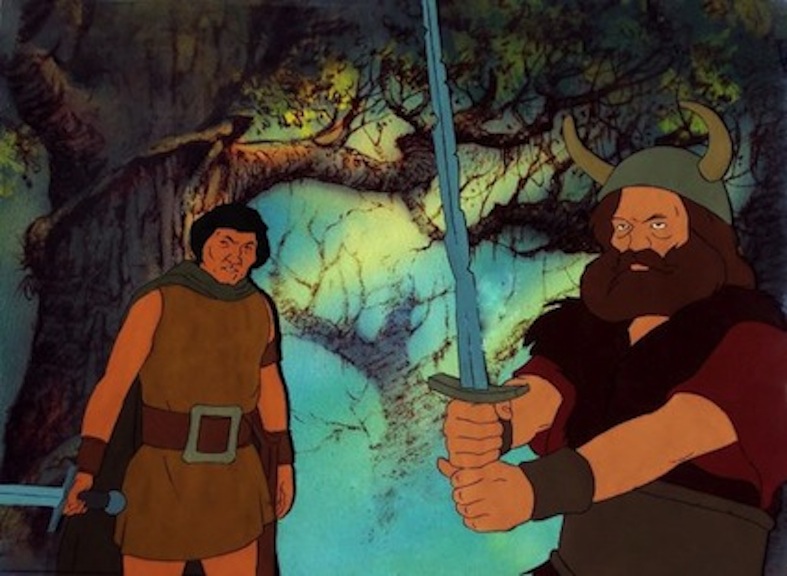 1. Dizzy Gillespie in Faith & John Hubley's The Cosmic Eye.
Jazz legend Dizzy Gillespie played Father Time in the Hubley Studios tale of an alien ultimatum; make peace or complete destruction. The work of the Hubleys is nothing short of genius. They combined the everyday and the avant-garde in thoughtful, explorative animation. Any animation from 1970s Sesame Street or The Electric Company that still resonates with you today – that was by the Hubleys. Who else could create a story confronting the height of the Cold War with a jazz infused affirmation of life? I pretty much insist you leave our site right now, don't read any of other articles. Go straight to YouTube and spend the next three hours watching the Hubley's work. Start with Enter Life, from 1981, here. It is just simply, that most wonderful thing, unexpected joy.