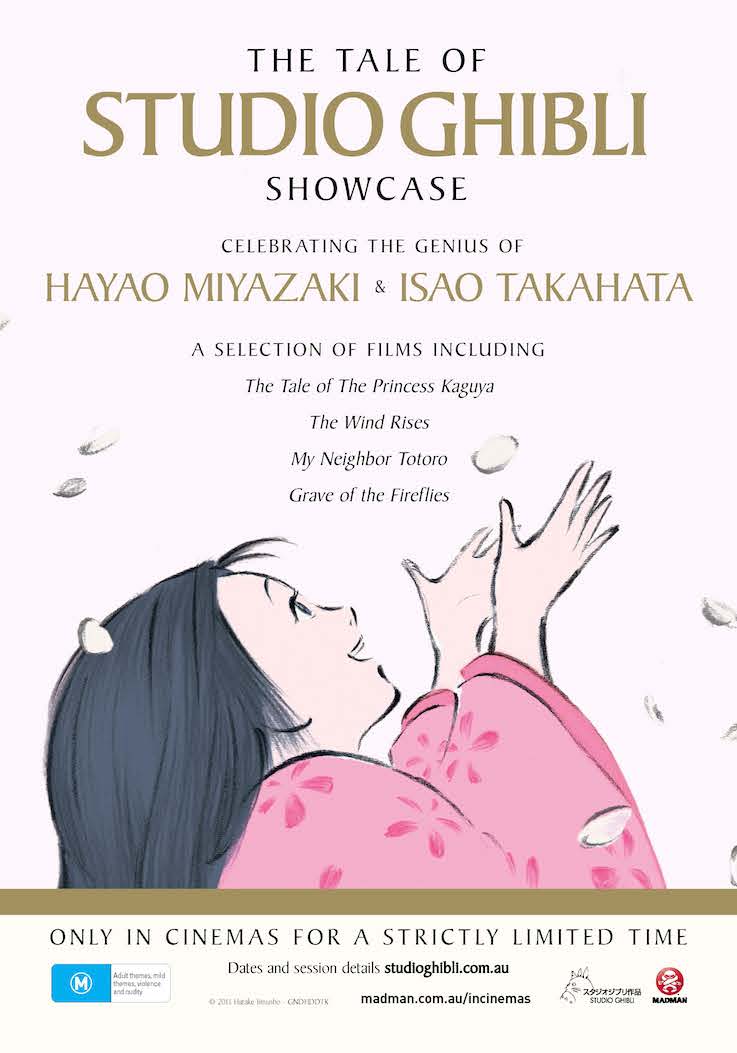 For two weeks in October put away cynicism and worldly concerns and prepare for wonder, joy, guileless laughter, profound tears and perhaps a large popcorn; Madman are presenting the Tale Of Studio Ghibli Showcase.
In a strictly limited season Madman will present in cinemas around Australia two documentaries celebrating the work and genius of Studio Ghibli founders Hayao Miyazaki and Isao Takahata. The documentaries, The Kingdom Of Dreams And Madness and Isao Takahata And His Tale Of The Princess Kaguya, each give an unprecedented glimpse into the inner workings of Studio Ghibli and the meticulous art that is the creative process behind their most recent films.
The Wind Rises and The Tale Of The Princess Kaguya, the latest masterpieces from Miyazaki and Takahata, explored in the documentaries, will also be shown as part of the Showcase season, and completing the line up, coming back to the big screen will be two of their classic works from 25 years ago; the joyous My Neighbor Totoro, the imaginative story of two little girls and the odd denizens of the forest near their new home, including the big friendly monster, Totoro, and the mesmerizing, moving story of children in the devastation of Japan at the end of WWII, Grave Of The Fireflies.
Studio Ghibli continues to redefine animation. While US studios churn out entertainment products for a juvenile market, Studio Ghibli creates art that invokes wonder in children and recalls child-like joy to adults, and what could be more wonderful than that?
For more information and screening times around Australia check Studio Ghibli and Madman.