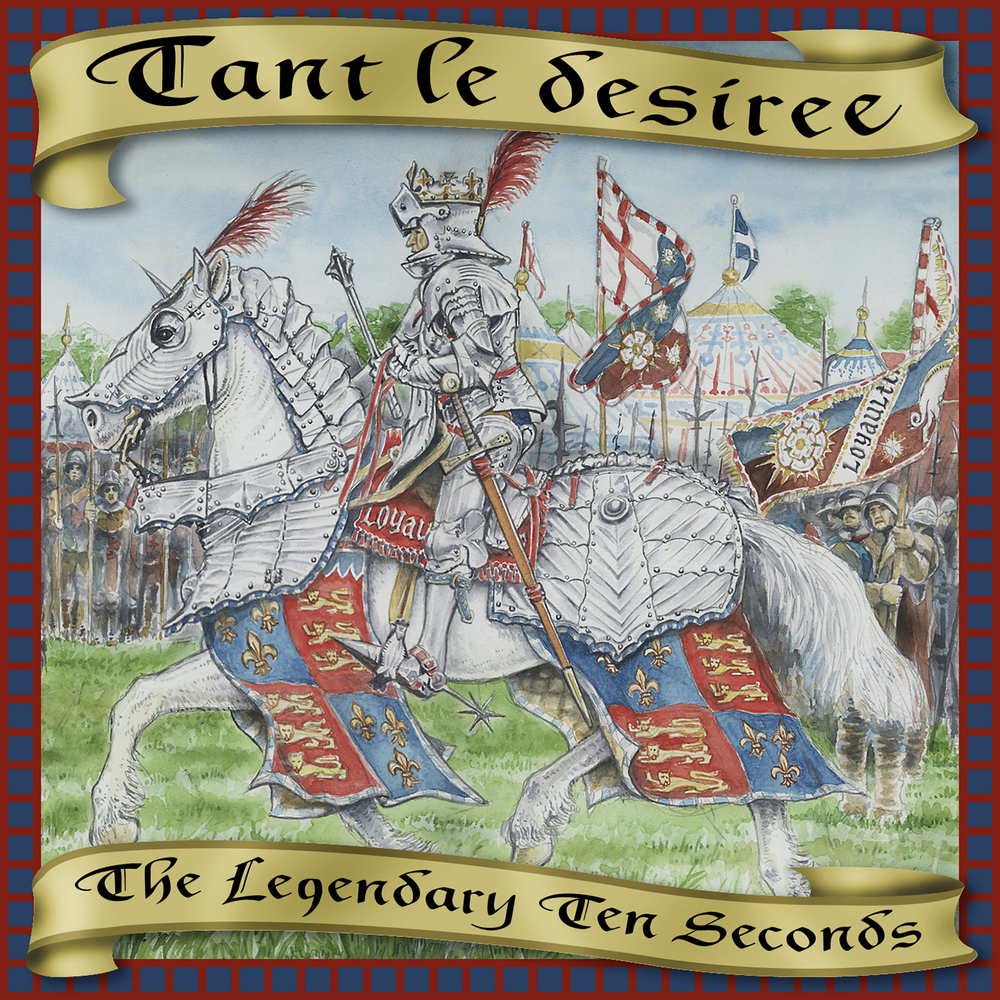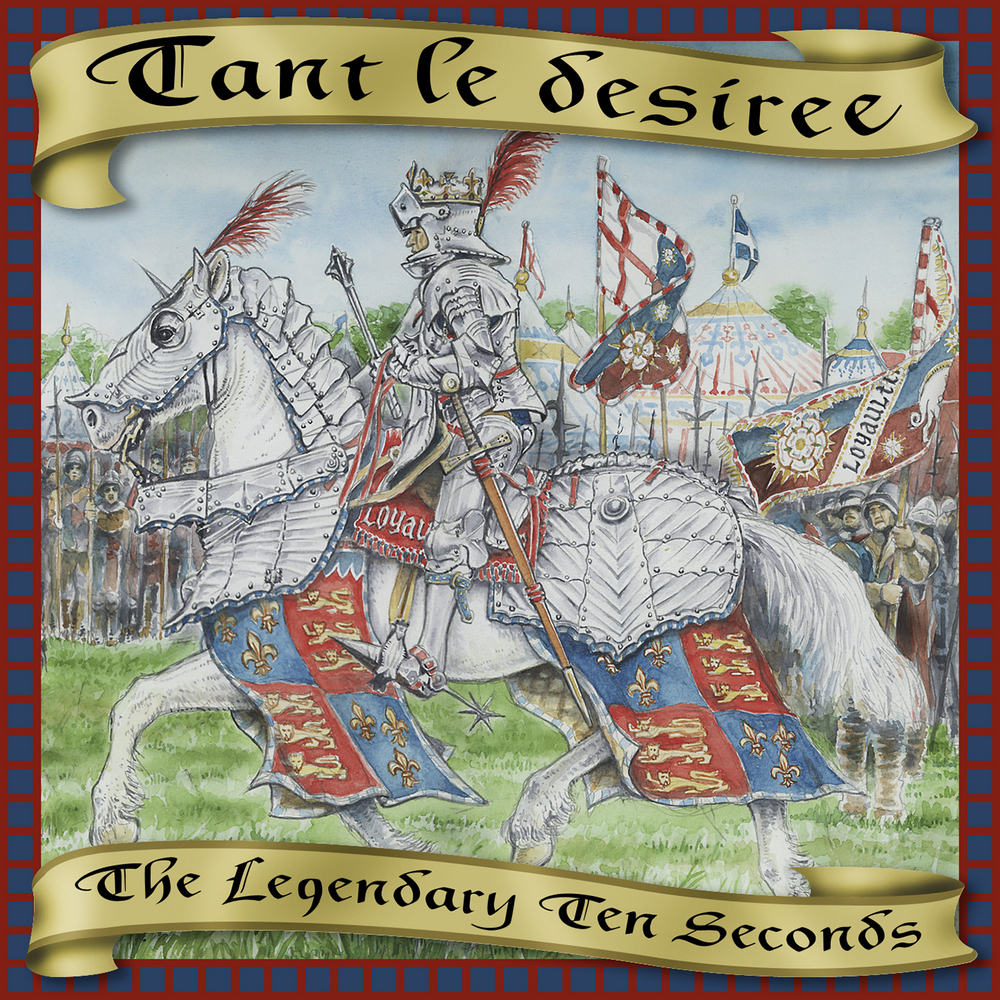 The Legendary Ten Seconds are back with Tant Le Desiree, their second album of English folk rock about the life and times of Richard III. A young Richard would write the motto Tant Le Desiree (I have longed for it so much) along with his name on a page of the story of Ipomedon, the 'best knight of the world'.
Lead vocalist Ian Churchward was inspired to compose songs about Richard III after watching the King in the Car Park documentary. Proceeds from album sales will help support the scoliosis charity SAUK. The Scoliosis Association (UK), the only national support group for children and adults with scoliosis in the UK. SAUK is officially affiliated with the British Scoliosis Research Foundation and is run by a few dedicated staff and with the help of volunteers from among the membership.
The album will be released in digital mp3 format on the 2nd October via CDBaby and will be available to purchase on Amazon and iTunes, with the CD to follow a few weeks later.
http://youtu.be/owSi3cAT4AM
The minstrels of The Legendary Ten Seconds:-
Ian Churchward: lead vocals, 6 & 12 string guitars, bass guitar, mandola and mandolin
Lord Zarquon: Mellotron, Hammond -Nord Electro 3, Roland XP50, MTron Pro and Mini Moog keyboards, drums and percussion
Camilla Joyce: vocals
Rob Bright: guitar & banjo
Tom Churchward: melodeon
Gentian ( the sisters, Jingle & D D ): backing vocals on By Hearsay
Tant Le Desiree
1) Shakespeare's Richard 1592. About Shakespeare's version of Richard III
2) The Ragged Staff 1470. An instrumental. The bear and ragged staff was the emblem of Warwick the Kingmaker who was killed at the battle of Barnet in 1471.
3) Tewkesbury Tale 1471. A song telling the story about the battle of Tewkesbury.
4) The gold it feels so cold 1475. Edward IV's campaign in France.
5) To Fotheringhay 1476. The reburial of Richard Duke of York and
Edmund Earl of Rutland.
6) Confort et liesse. An instrumental, the personal motto of Edward IV.
7) By Hearsay 1483. The events in the spring of 1483 after the death
of Edward IV.
8) Royal Progress 1483. The royal progress following the coronation of
Richard III in the summer of 1483.
9) The court of King Richard III 1484. The visit of the Silesian knight, Niclas von Popplau to the Court of King Richard III.
10) Fortune's Wheel 1485. The wheel of fortune turns against Richard III.
11) White Surrey, 1485. Richard's charge against Henry Tudor at the battle of Bosworth.
12) The Rose of Tudor, 1509. A song about Margaret Beaufort, mother of Henry VII.
13) Yorkist Archer 1513 An archer at the battle of Flodden. His father had fought for Richard III at the battle of Bosworth.
14) The road to Middleham 2013. An instrumental, a visit to the castle of Middleham in Yorkshire.
15) The boar lay slain 1485. The death of Richard III at the battle of Bosworth.
Visit The Legendary Ten Seconds on Facebook.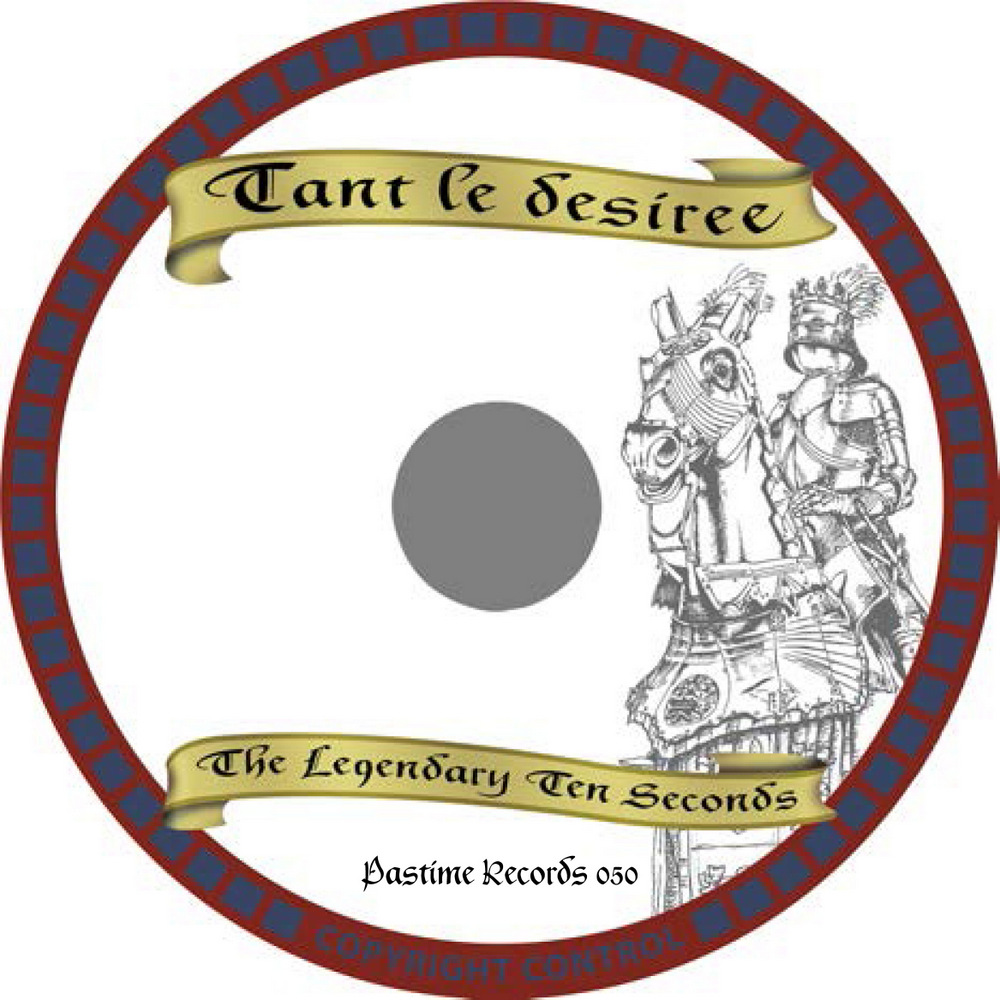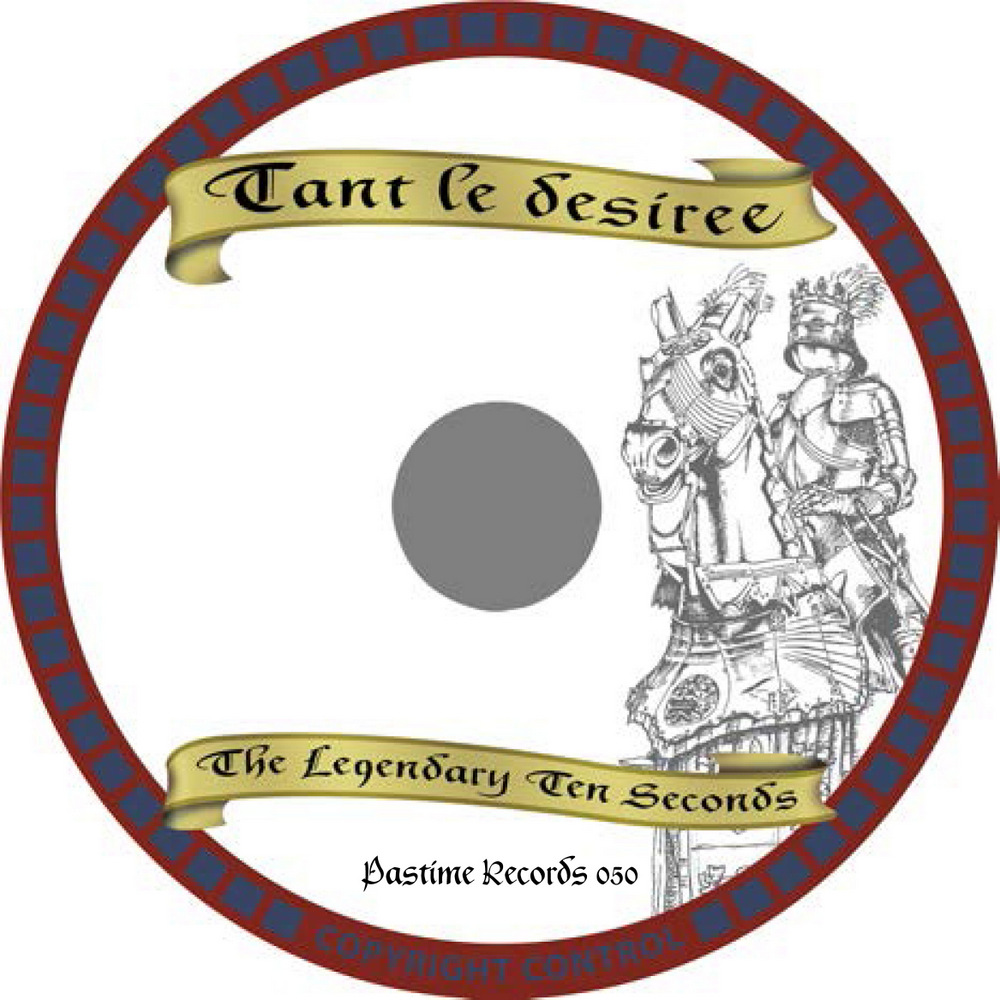 ---