Banished, a new BBC drama series by Jimmy McGovern, is inspired by the events of the late 1780's when Britain deported its unwanted citizens to the very edge of the known world.
The drama opens in New South Wales, Australia, in 1788. Tents are pitched and there is a scattering of timber buildings on a strip of land between the impenetrable bush and the mighty Pacific Ocean. It is here that the convicts transported on the First Fleet and their masters are waking up to another sweltering hot day in a place where anything can happen and death stalks everyone. With supplies running out and the group ill-equipped for life on this inhospitable shoreline, who will survive the next 10 days?
The first episode of this seven-part drama will air in the UK on the BBC on Thursday, March 5th. Banished will star David Wenham (Lord of the Rings, 300) MyAnna Buring (Ripper Street), Julian Rhind-Tutt (The Hour), Russell Tovey (Looking), Rory McCann (Game of Thrones) and Joanna Vanderham (The Paradise). Watch the trailers below.
Banished: Teaser Trailer – BBC Two
Banished: Launch Trailer – BBC Two
---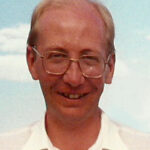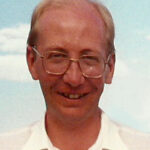 Neil Kemp is a keen and passionate amateur historian and prize winning photographer who lives in Margate, on the North Kent coast in the United Kingdom. Before retiring he worked both with and at Margate Museum, overseeing budgets on a number of historical projects.
---