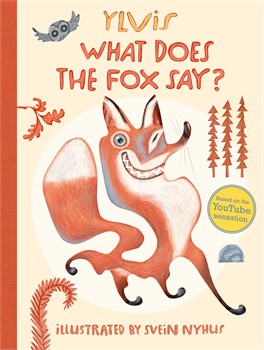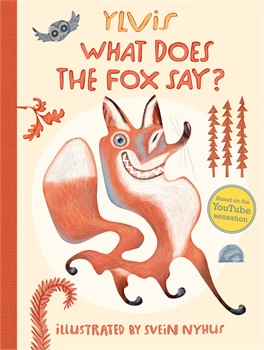 Unless you've been living in a den in a forest somewhere, you undoubtedly know the answer to the question, What Does The Fox Say?
It began as a parody sketch on the Norwegian comedy variety TV show YLVIS, before going viral on the internet, however even before maddening the world with ear wormy silliness, brothers Bård and Vegard Ylvisåker, who comprise the duo, were talking with Norwegian illustrator Svein Nyhus about the potential of creating a children's book from the lyric.
"The level of detail in Svein's drawings make the book fun to read over and over. Hopefully kids will enjoy reading it as much as we enjoyed making it."  said Bard.
What Does The Fox Say? Is available from Simon & Schuster, and appears to only be available in eBook format at the moment. You can read more about it here.
Svein Nyhus's previous work includes Why Kings and Queens Don't Wear Crowns by Princess Mårtha Louise of Norway.