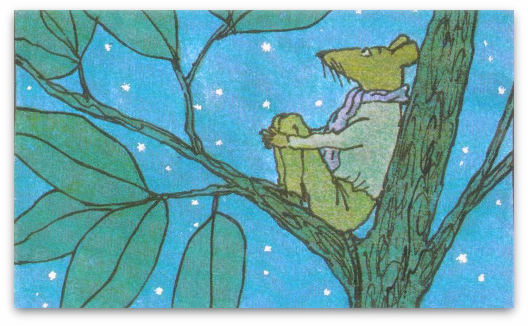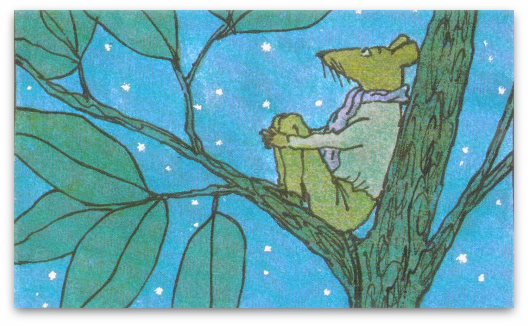 Abel was swept away when trying to recover his wife Amanda's scarf during a fierce storm. Stranded alone on an island for months, the gentle and dandy Abel must battle great adversity to survive, and his love for his wife drives him on, towards home.
"Abel also kept busy taking it easy. Only when taking it easy, he'd learned, could one properly do one's wondering."
---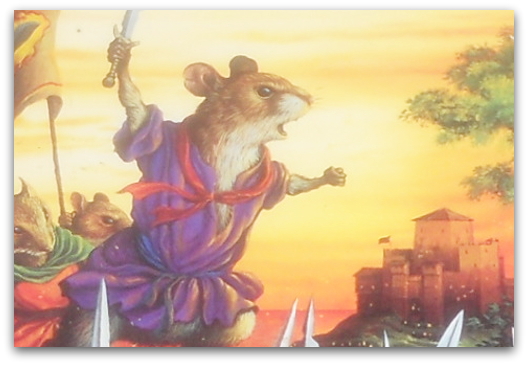 While we love all the creatures of Mossflower country, the abbey's co-founder and spiritual leader Martin the Warrior is the one most revered by the inhabitants of the Redwall Abbey. He sought peace and freedom in Mossflower after his tragic and turbulent past, and was so devoted to his abbey that after his death his spirit continued to appear to guide the creatures of Redwall and help defend them against their foes.
"How could any beast understand what we went through together, the freedom we won and the friends we lost?"
---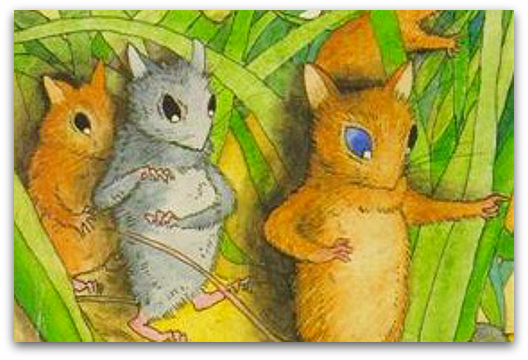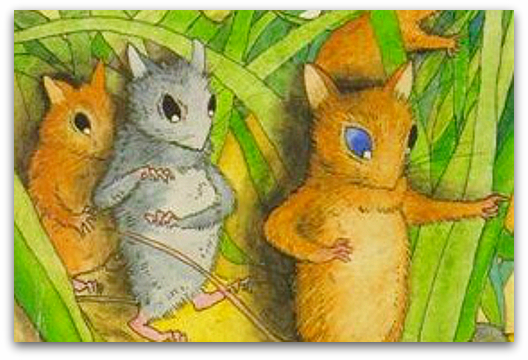 It is someone rather unexpected who makes the old Pentecost realise it is time for a change in leadership. The tiny mouse's eyes had been the subject of much comment since his birth, the left inky black and the right cornflower blue. His parents used to hide him at social gatherings as his mother was dismayed at his apparent lack of intelligence. That is, until the day the snake comes into their lives, and the new Pentecost must lead them on a perilous journey from the polluted wasteland that has engulfed their home, to the greener pastures over the river.
"Pentecosts come and Pentecosts go but the spirit lives on forever"
---
One of the bravest mice in literature is the indomitable Mrs. Frisby. The plight of the widowed field mouse who is desperately trying to save her home from being destroyed by the farmer's plough, shows us that even the tiniest mouse can have the heart of a lion.
"She looked at the sun; it was setting behind the trees. She thought of Timothy, and of the medicine she was carrying. Yet she knew she could not leave this foolish crow here to be killed – and killed he surely would be before sunrise – just for want of a few minutes work."
---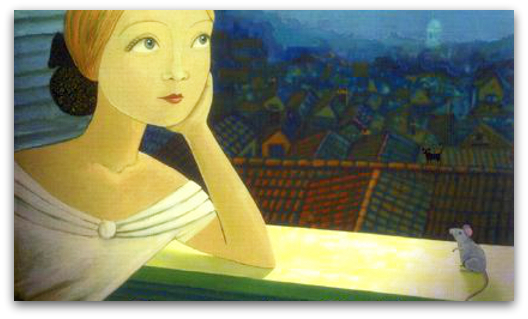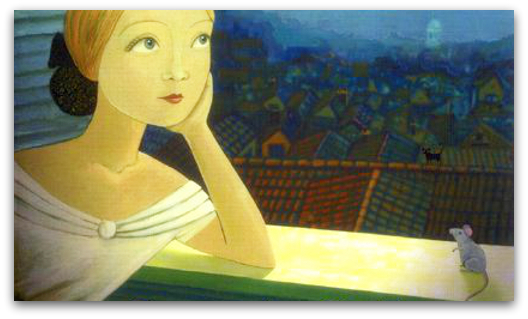 Clair-de-Lune has been unable to utter a single word for years, until a majestic mouse hears her silent sorrow. The great dancing-mouse Bonaventure takes Clair-de-Lune deep into a hidden world, in his determined quest to help the moonlight ballerina find her voice.
"Mice dance with their whiskers. They dance with their tails. They spend their lives dancing…How can it be absurd for a mouse to dance?"
---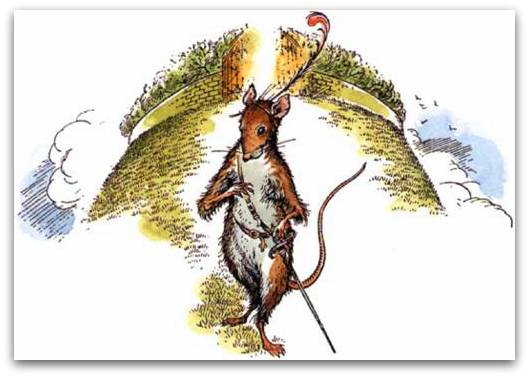 Not only one of the greatest creatures of Narnia, but one of the most beloved literary characters of all time.
"While I can, I sail east in the Dawn Treader. When she fails me, I paddle east in my coracle. When she sinks, I shall swim east with my four paws. And when I can swim no longer, if I have not reached Aslan's country, or shot over the edge of the world into some vast cataract, I shall sink with my nose to the sunrise."
---