toyicious
/tɔɪˈɪʃəs/
adjective
1. the ease, success or suitability with which a character, object or concept from a film or television program can be turned into a toy.
Ghostbusters is undoubtedly one of the most toyicious franchises of the past 40 years, filled with gadgets, characters, villains, monsters and more gadgets that lend themselves superbly to a whole range of toys, action figures, games and play, perhaps only outplayed by Star Trek, TMNT and the Star Wars series. The very quirkiness of the film seems to have inspired a range of toys and amusements that go beyond in imagination anything produced by its rivals. You could hardly imagine a glow-in-the-dark Yoda toilet seat, for instance, but a Slimer one? Easily.
Making sense of all this and featuring an awesome array of collectable Ghostbusters toys with an accompanying history of the cult classic films and the various television series, Ghostbusters Collectables is a perfect introduction to the world of Ghostbuster collecting. Author and collector Matt MacNabb joins us today, just ahead of the brand new reboot, to discuss Ghostbusters Collectables .
Can you tell us about the first time you saw Ghostbusters?
I was four years old when I first saw Ghostbusters, and I will never forget it…I hated it. It was in the theatre in 1984 and I was scared out of my mind. Honestly, the film terrified me, between the terror dogs and Slimer I was not a fan. It wasn't until I got a few years older and the Real Ghostbusters cartoon came on the air that I was really sold on the franchise.
And how did you get in to the collectables?
I spent many years of my youth playing with and obsessing over obtaining as many of the toys as humanly possible. When my wife and I met back in 1997 we began collecting toys together. It was a natural draw for me to want to find all these great Ghostbusters toys, and it still is to some degree.
I was surprised to read about the Filmation version of Ghostbusters, can you tell our readers a bit about it?
The Filmation Ghostbusters are a controversial topic with the fans. The original live action show aired in the 1970s and owned the name Ghostbusters, hence why the cartoon based on the 1984 film had to be called The Real Ghostbusters. Filmation developed a cartoon based on their old tv series and aired it the same year, only their version seemed strange and pretty out there to many kids. I was not one of those kids, I loved both shows.
How collectable is Filmation Ghostbusters merchandise?
Very. When I say very, I mean very. The headquarters playset alone sells for thousands of dollars and very little product was made, since the show wasn't very successful, so its in high demand nowadays.
The Ghostbusters film produced some really iconic images, especially the Ghostbusters logo. What are some of your favourite images from the film?
I think that image of the Stay Puft Marshmallow Man lumbering through the streets of New York City is one I will never forget. It was equal amounts bizarre, funny and terrifying.
You said that Ray Parker Jr.'s theme song single is one of the most collected things from the first film. Apparently he doesn't like the cover for the new film much! How important do you think his the theme song was to the film?
I think the importance of the theme song can't be underrated, especially in 1984, when music was really gaining legs with youth in a new way through MTV. The song gave a legitimacy to the concept and is still one of the most widely recognizable film themes of all time. I mean, who doesn't know the Ghostbusters song?
And what are some of the other most collectable pieces of merchandise from the first film?
The items that stand out are oddities like the Ghost in a Can and the video store displays.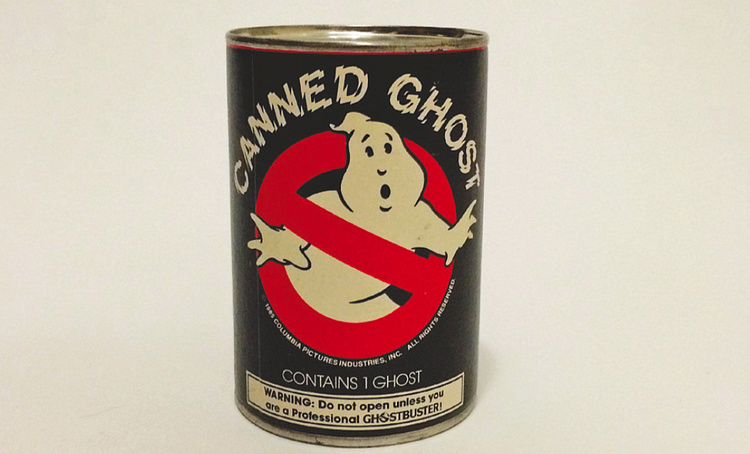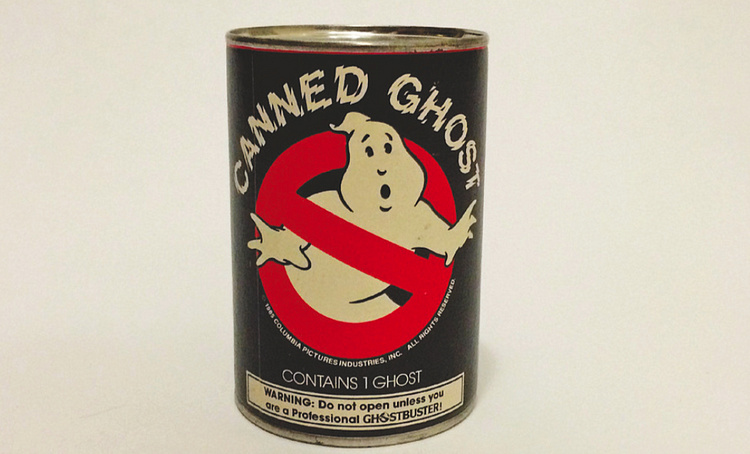 You discussed the television series between the two films, how important was the series in keeping the franchise alive?
I want to preface my answer by admitting I am biased here, because I love the Real Ghostbusters cartoon. I do believe that without the cartoon there would have been no franchise. It would have been a fun, one-off film. Never before has a cartoon done so much to keep a concept alive. There would be no Ghostbusters II without the influence of the cartoon on the youth of the era and no toyline to go along with it. I don't think the show gets enough credit for its contributions, actually.
You said fans are divided over the Ghostbusters sequel, what did you think of it?
I was ten years old when Ghostbusters II came out and it was released right in the middle of my Ghostbusters obsession. I loved this film. In fact, one summer I watched it literally every single day. I still love the film, but mostly out of nostalgia. Ghostbusters II is one of those sequels that shows us why sequels can be a bad idea. It copies literally every major plot point from the first film with some minor cosmetic changes. That being said, I really don't care…I still love it.
What sort of merchandise was produced for the sequel?
The merchandise for Ghostbusters II was mostly odd items. The Ecto 1A car and the slimer blower roleplay weapon got integrated into the Kenner Real Ghostbusters toyline, but we didn't get much for actual toys based on the film. What we did get is a lot of things like books, trading cards, cups etc.
And there was a series, Ghostbusters Extreme, that followed Ghostbusters II?
Extreme Ghostbusters was a cartoon series that aired in 1997 for one season. It was a continuation of the Real Ghostbusters, having Egon training a new, younger group of Ghostbusters.
So what are some of your favourite pieces in your own collection?
The items that I treasure are probably kinda weird. I have two posters that were Real Ghostbusters cereal toys (they are featured in the book) that I absolutely adore. I also have a very rare Ralston Cereal Sales Kit. I tend to enjoy promotional and odd items more than the mainstream product.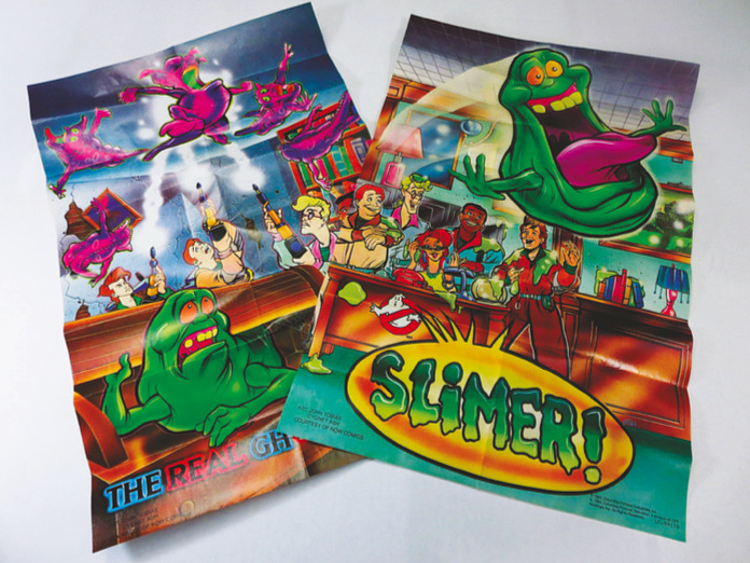 Is there anything you're still hunting for?
I'm always looking for strange stuff, like cereal boxes and some of the old VHS videos. I also keep my eye out for the Filmation Ghostbusters headquarters playset.
Have you seen the new Ghostbusters film yet?
No, I haven't had the pleasure yet. It opens in a few days, I hope to get to the theatre within a week or two with the family to see it. My wife, kids and I are all greatly looking forward to it.
Tell our readers a little about your website.
Ghostbusters Collectables is a book that showcases selections from the vast amount of Ghostbusters toys out there. GhostbustersCollector.com is a website that strives to archive everything that was and is to come. We have extensive toy archives and reguarly report on new and interesting Ghostbusters toys as they are released.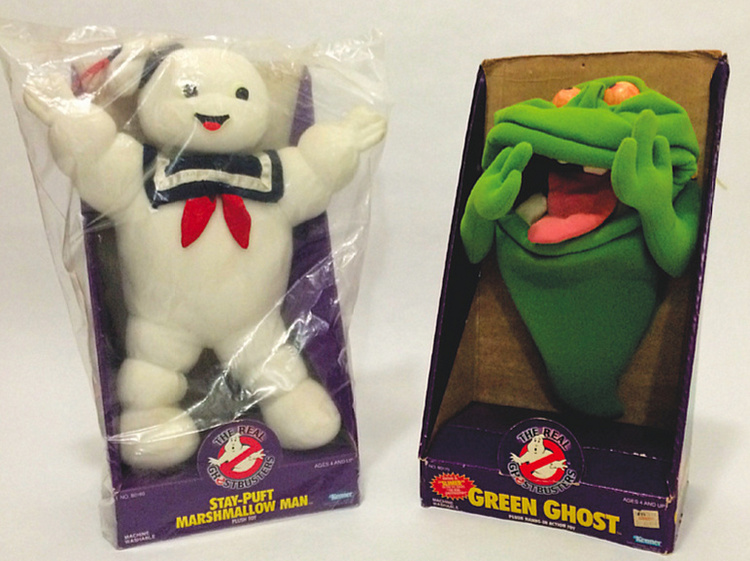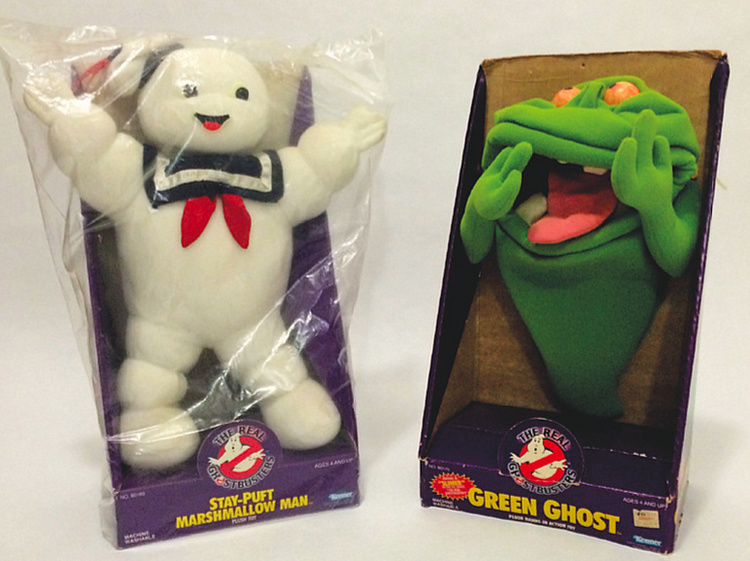 Meet the Author

As a pop culture historian, Matt has spent the better part of the past 20 years researching, archiving and studying the history of comic books, toys, film and television and their effect on our culture. He is also the mind behind a network of world famous pop culture websites, including LegionsOfGotham.org, GhostbustersCollector.com and TMNTCollector.com.
Author website: www.mattmacnabbart.blogspot.com
Author Facebook: https://www.facebook.com/mattmacnabbart
Ghostbusters Collectables by Matt Macnabb, Foreword by Dan Aykroyd
The film Ghostbusters was released in June 1984 and became a cultural phenomenon and an instant classic, reaching no. twenty-eight in the American Film Institute's top 100 comedies of all time and voted funniest film of the past twenty-five years by Entertainment Weekly in 2008. The release of the film marked the beginning of a franchise that would include a sequel (with a third film being released in 2016, more than thirty years later), comics, television series and action figures. In this book, author and collector Matt MacNabb takes a look at the best of Ghostbusters collectables, including action figures of the four Ghostbusters themselves, some of the most famous ghosts from the films and models of ECTO-1. The book also looks at some of the most unusual collectables as well as looking at what might be collectable in the future.
Save
Save
Save
Save
Save
Save
Save
Save
Save
Save
Save
Save
Save
Save
Save
Save