Winnie-the-Pooh's 90th anniversary will be celebrated with an official sequel The Best Bear in all the World, and a new friend coming to the Hundred-Acre-Wood.
Author Brian Sibley, who has written one of the four new stories, said:
"Christopher Robin once told Winnie-the-Pooh that he was 'the Best Bear in All the World'. And so he is! The stories written by Christopher Robin's father, A. A. Milne, have been loved by readers of all ages for 90 years and Pooh's exploits with his friends, Piglet, Eeyore, Tigger and the others have been translated into over 50 languages and dialects, including Latin and Esperanto.
There is just one problem – there really aren't enough Pooh stories! A. A. Milne wrote Winnie-the-Pooh and The House at Pooh Corner and two books of verses (in which Christopher Robin and Pooh make occasional appearances) and then stopped.
But now, to mark Pooh's 90th birthday, Paul Bright, Kate Saunders, Jeanne Willis and I have been invited to tell four new Winnie-the-Pooh stories. The Best Bear in All the World will be published with drawings by Mark Burgess in the style of the original E. H. Shepard illustrations."
Brian's new character Penguin is inspired by a little-known photograph of A.A. Milne and Christopher Robin playing with Pooh and a stuffed penguin, and will appear in "Winter: In Which Penguin Arrives in the Forest".
Brian said:
"While pondering what other toys Christopher Robin might have owned but which were never written about, I remembered seeing a photograph of father and son playing on the nursery floor with Winne-the-Pooh and – a penguin!
The thought of Pooh encountering a penguin seemed no more outlandish than his meeting a kangaroo and a tiger in a Sussex wood, so I started thinking about what might have happened if, on a rather snowy day, Penguin had found his way to Pooh Corner…"
The Best Bear in all the World will have full-colour illustrations by Mark Burgess after the iconic E.H. Shephard. Mark commented:
"It's always a pleasure to draw Winnie-the-Pooh and his friends. I try to go for the spirit of Shepard's drawings rather than slavishly copying. I love all the characters but I did especially enjoy drawing Penguin. With a new character I feel I'm not quite so much in Shepard's shadow. I hope Penguin has some more adventures!"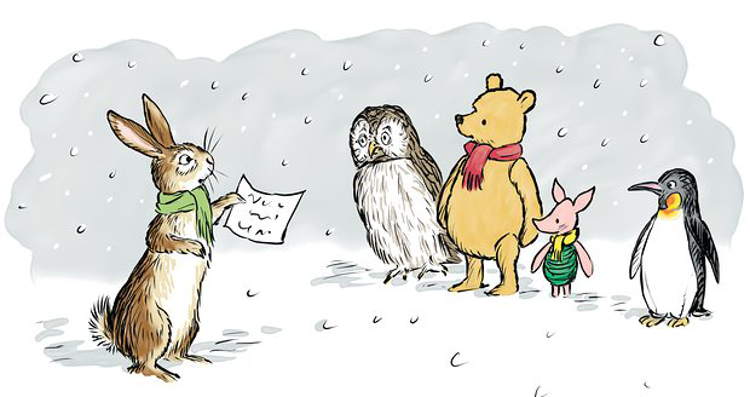 Pooh, originally Edward Bear, was named after Winnie, a Canadian black bear who lived at London Zoo, and Pooh, a swan the family had met on holiday. Christopher's mother Daphne purchased Pooh and the toys that inspired Eeyore, Kanga, Roo and Tigger from Harrods. It is thought she purchased Penguin from Harrods as well. Sebastian Wormell, Harrods archivist said:
"Harrods is famous as the original home of Winnie-the-Pooh, but the Toy Department where Mrs Milne bought the iconic bear hosted a huge array of stuffed animals. In the early years of the 20th century, toy penguins soared in popularity as the exploits of Antarctic explorers such as Shackleton and Scott fascinated the public. We believe that the toy pictured could be 'Squeak', which originated in our 1922 catalogue and came from Pip, Squeak and Wilfred, a popular cartoon-strip. It's exciting to think a new Harrods toy could be joining Winnie-the-Pooh's gang after all this time."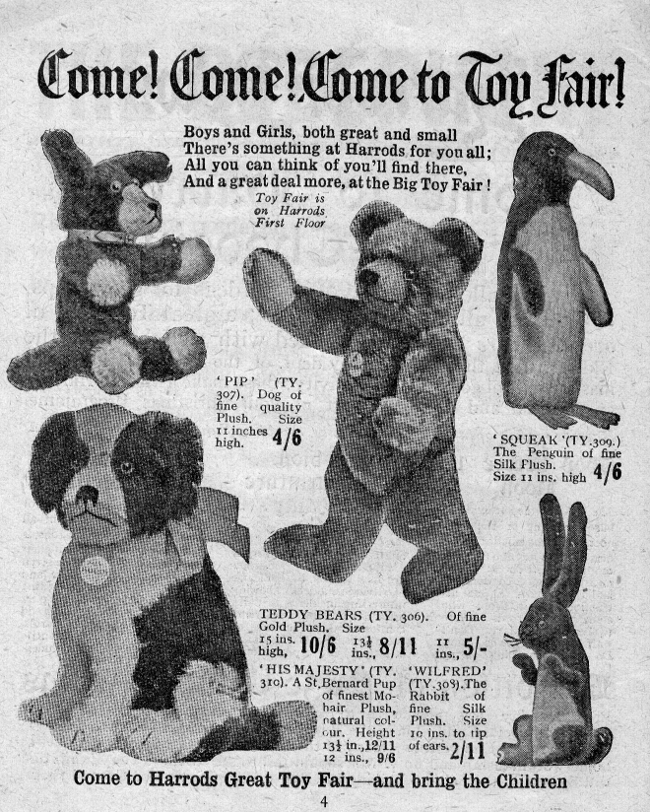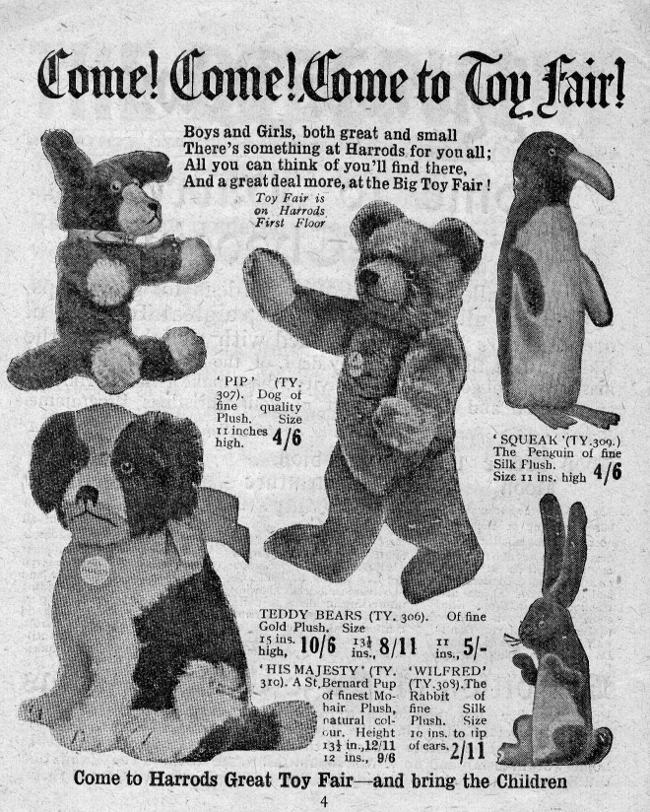 We're certainly excited to meet Penguin!
Winnie the Pooh: The Best Bear in All the World will be published in hardback by Egmont Publishing on Thursday 6 October 2016.
Pre-order from Book Depository  Amazon US  Amazon UK
Save