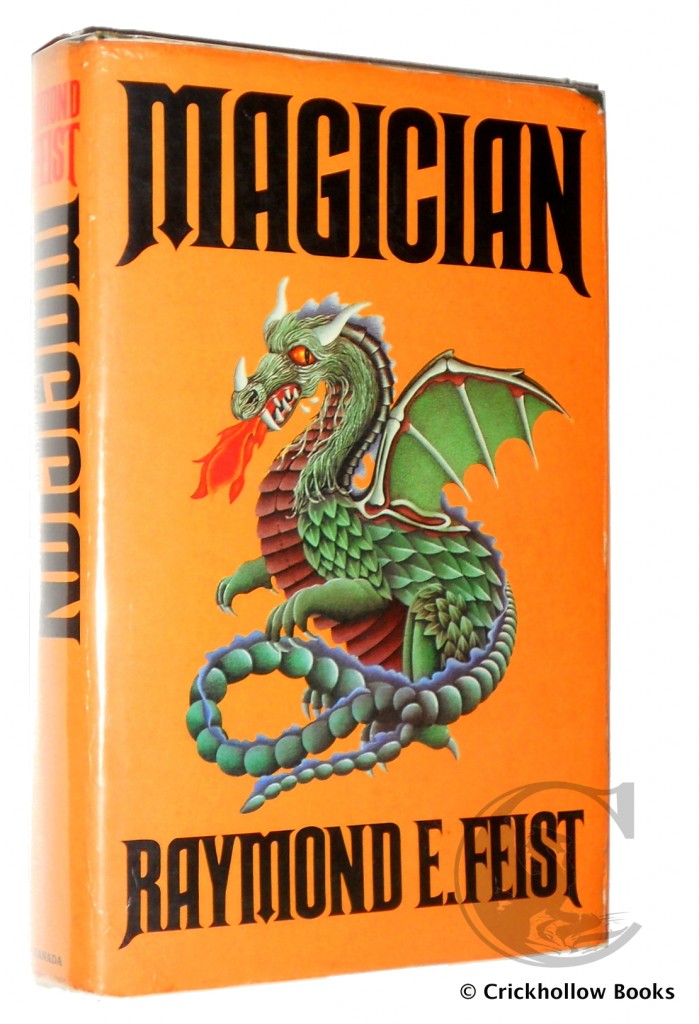 Last week I met one of my favourite authors Raymond E. Feist for the first time. We had a lovely talk and I got three books signed, two of them were special edition copies of Magician published by Voyager. This week I found a first British edition of Magician from 1983. My timing is spectacular. Of course this hasn't diminished my excitement at finding a first edition of Magician one bit. This is the first time I have seen any of the first three Midkemia titles in hardcover in ten years of serious book collecting.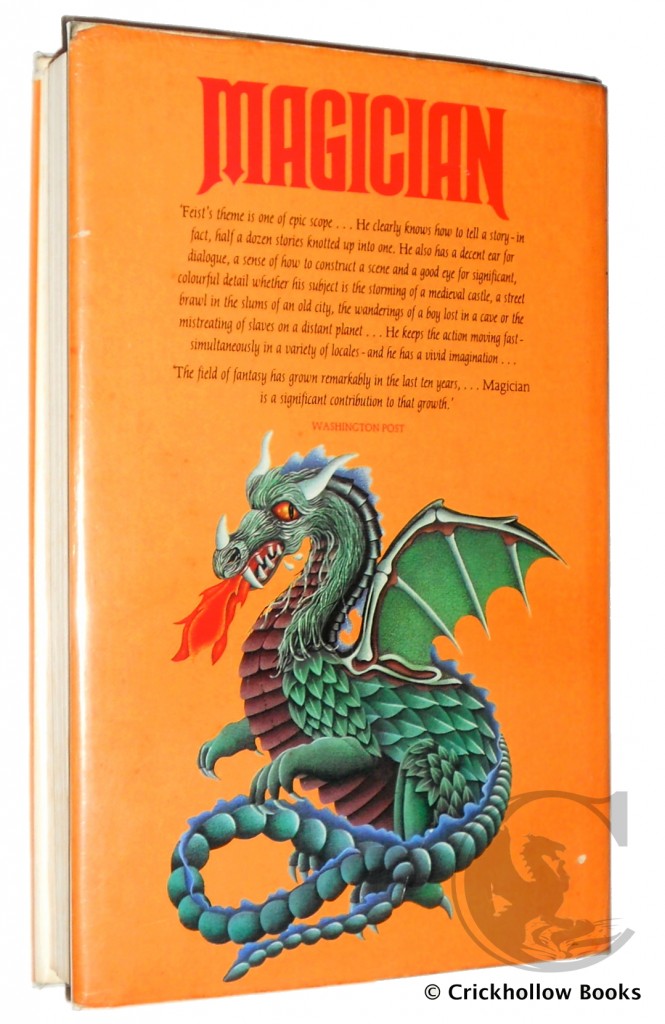 The British first edition was published by Granada in 1983, with the jacket art by Neil Breedon. You might recognise the name Granada, who later changed their name to Grafton. They published all of Ray's books up until the 1990′s, along with a lot of other fantasy authors and you probably have a few on your shelf. They were purchased by Harper Collins in 1989, the Voyager of Harper imprint still publishes Ray's books.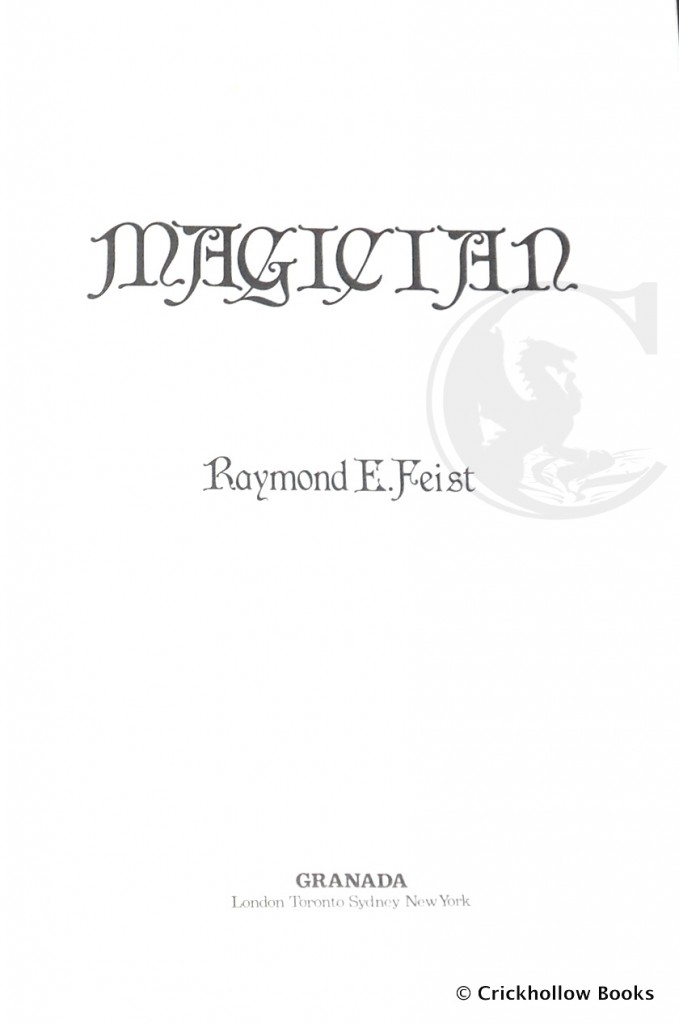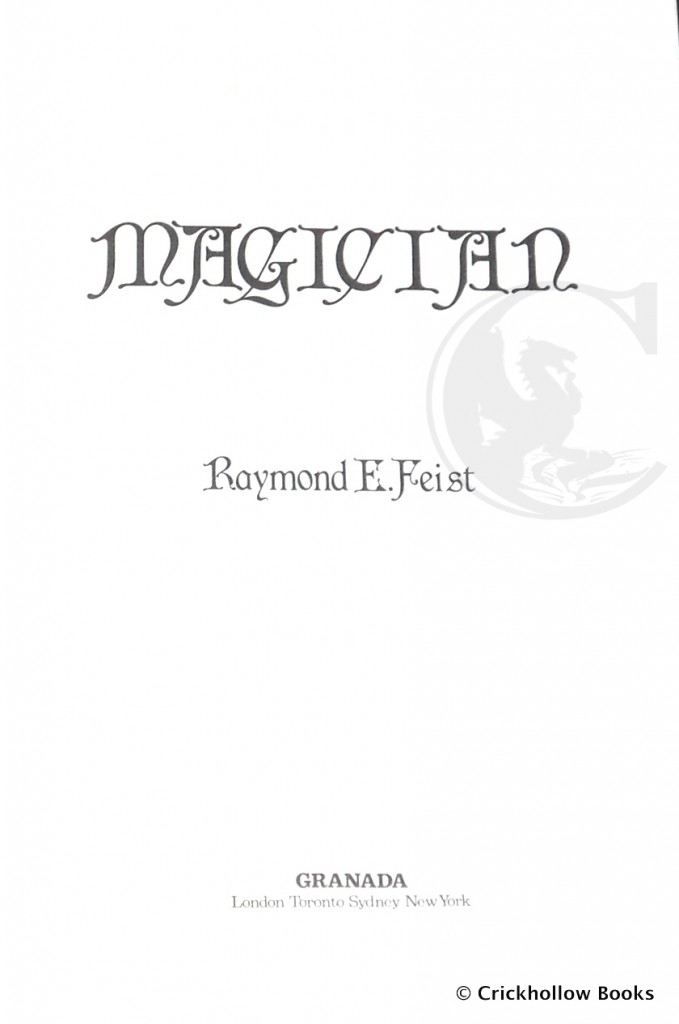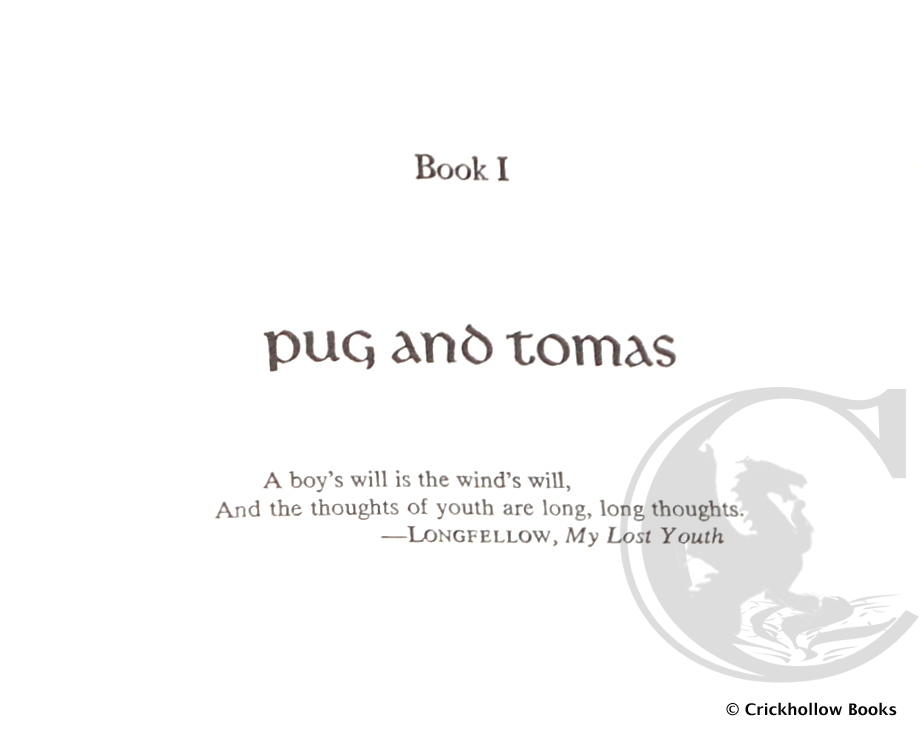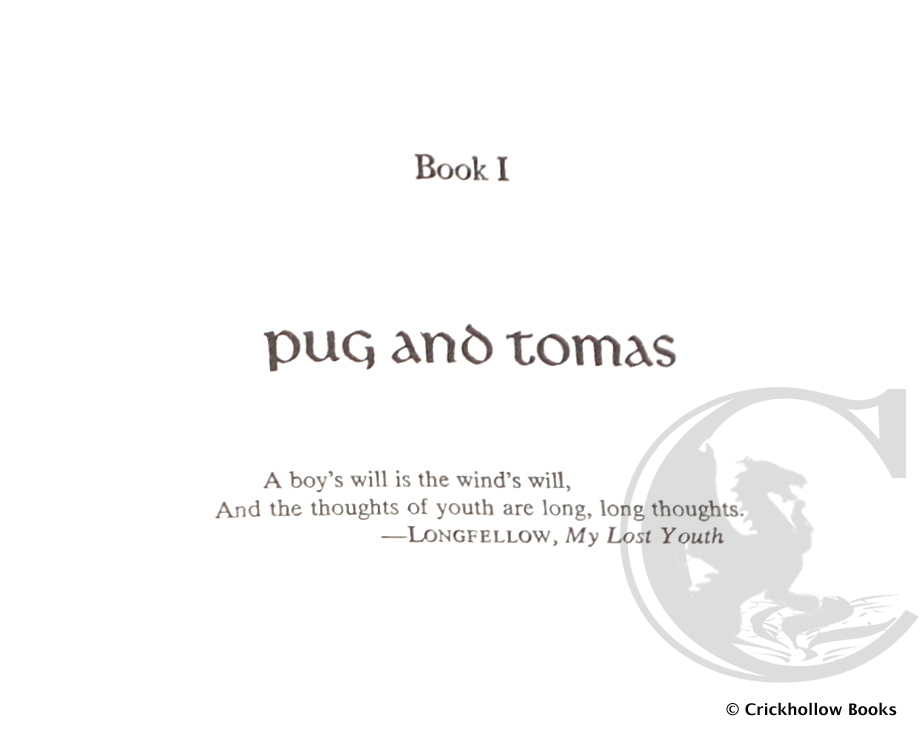 I love that old typeset! The first edition of Magician is considerably shorter than the Author's Preferred Edition released in 1992, which saw an additional 15,000 words added to the original text. The latest paperback release has a page count of 864. Although I haven't been able to find a number for the first British run, Ray explains in his FAQ's at Crydee.com that there were only 4500 US hardcovers of Magician printed, 2000 of the first run and the remaining 2500 split between the second and third printing. As most fans couldn't obtain a copy of Magician in hardcover Ray asked his American publisher Bantam if they could re-issue Magician in hardcover. The publisher wanted new material added, so the "Author's Preferred Edition" was created. The additional text comes mainly from scenes that were omitted from the original manuscript was re-introduced, Ray says there is "80% cut material being added back in, 10% rewrite, and 10% new material."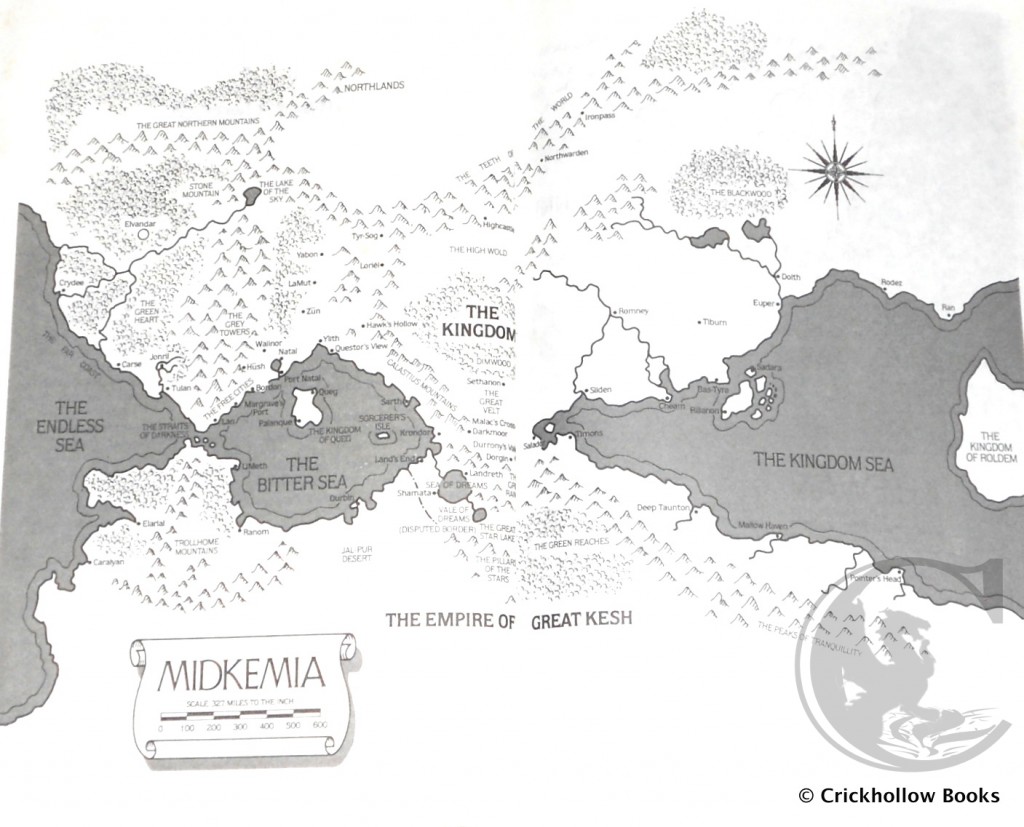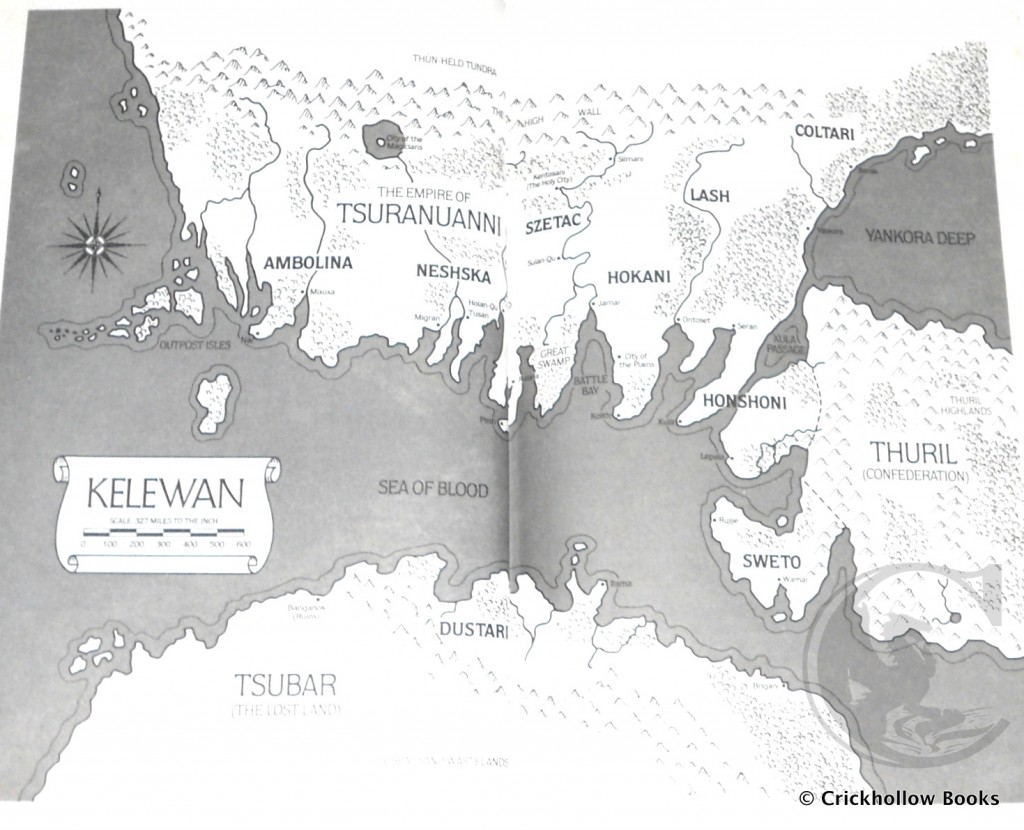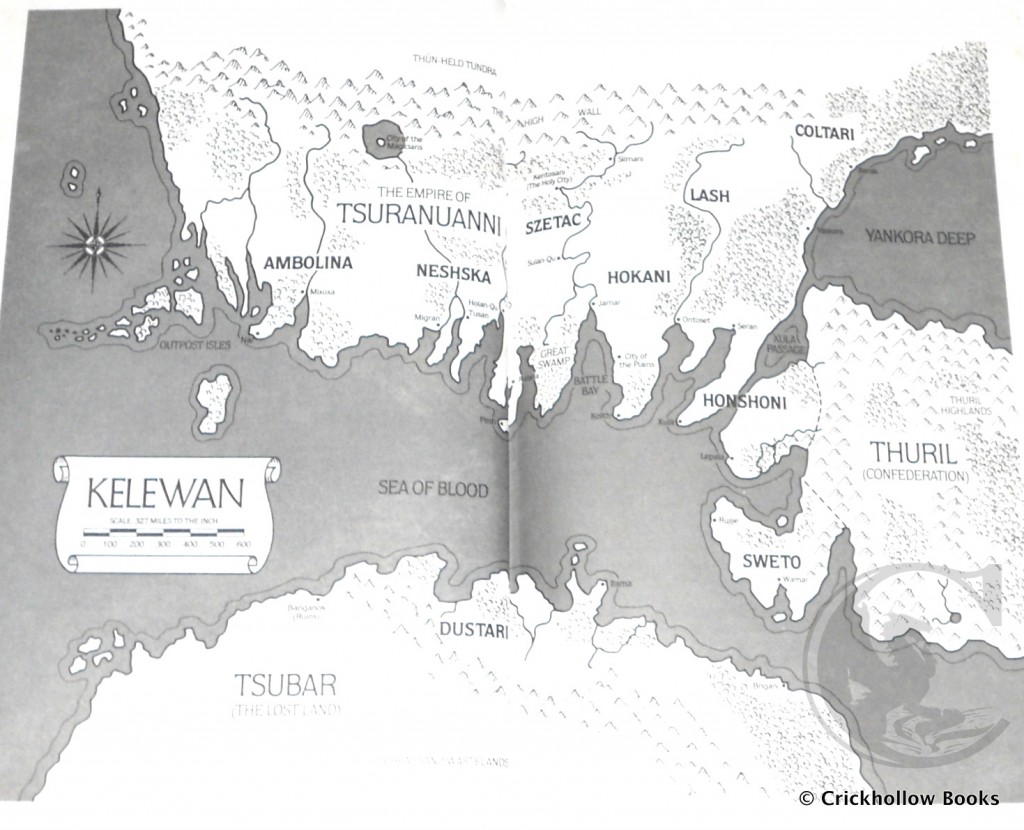 Pictures © crickhollowbooks.com.au
Edit: There was only a few hundred of these produced – I have never been able to get exact numbers. I have shared pictures so other fans can enjoy them as the title is so rare. The book is not for sale and queries about selling it will not be answered.