History has a neat and convenient stereotype for each of Henry VIII's wives. Here are some of the less-known facts about Henry's Queens that show us another side.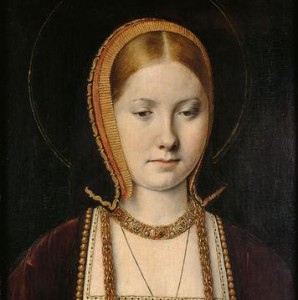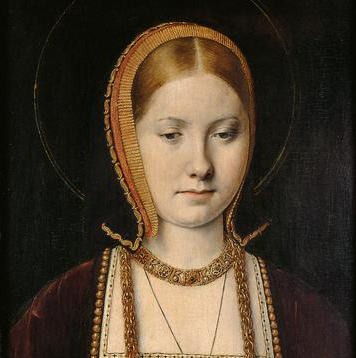 The gentle, pious Katherine of Aragon inherited her mother's warrior streak. While Henry was away on campaign in France in 1513, he left Katherine as regent. The Scots seized the opportunity and attacked the northern border but suffered a crushing defeat. A triumphant Queen Katherine was set on sending the King of the Scot's corpse to Henry in France as a trophy of war and had to be dissuaded, as the menfolk couldn't stomach it. She had to settle for sending his bloodied surcoat, writing to Henry  "In this your Grace shall see how I can keep my promise, sending you for your banners a King's coat."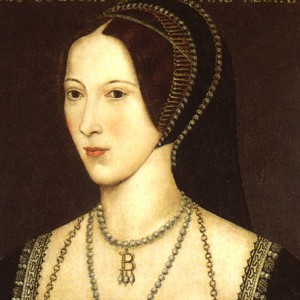 It seems even Anne Boleyn's nerves of steel could be tested. Henry's pet pelican, while much admired by him, was banished to the other side of the gardens at Hampton Court, along with the peacocks, when Queen Anne took up residence.
"By cause the Queen's grace could not take her rest on the morning for the noise of the same," quipped one Courtier.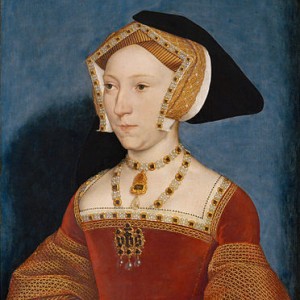 Jane Seymour was twenty-eight when she married Henry VIII, an unusually advanced age to be unmarried in Tudor times. This has led to the tradition that she was too dull and unattractive to capture a husband but it was more likely a case of her father not being able to afford to dower her richly enough. Jane had, at one point, become attached to the son of Sir Robert and Lady Dormer. Sir Francis Bryan, who was friendly with both families, attempted to take up her cause, but was firmly denied. The formidable Lady Dormer was so enraged that her son was dallying with a lowly Seymour she forbade the affair to continue. She then promptly married her son off to a Sidney.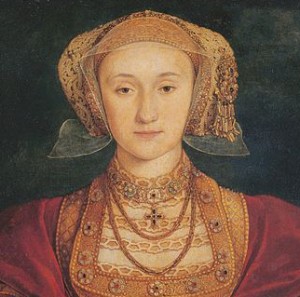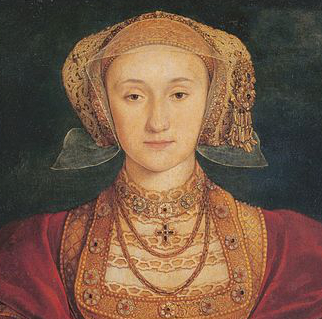 We all like to think that Anne of Cleves was relieved to get away from Henry VIII, yet Anne attempted to reinstate her failed marriage with Henry, twice. After Katherine Howard's execution her brother suggested to Henry that they remarry, but he was firmly rebuffed. Lady Anne still seemed to think Henry may have been considering it however, and was shocked when Henry VIII chose Katherine Parr as his last Queen.
The second time Lady Anne brought it up was after Henry's death. A grateful Henry had given her a generous allowance and gifts in his lifetime. But after his death her expenses increased and her income decreased, and she attempted to have herself declared as a "legitimate" Queen so she could secure a Dowager Queen's allowance, only to be denied again.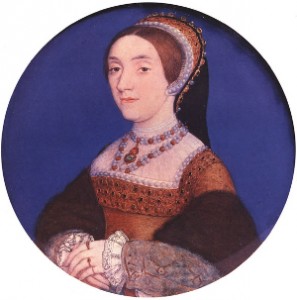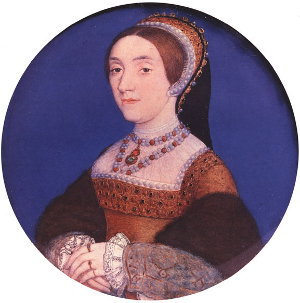 Katherine Howard was not the vapid, vain and selfish minx you might think. Imprisoned by Henry VIII, the elderly Margaret Pole, Countess of Salisbury had been held in the freezing Tower for two years. Little Queen Katherine became distressed when she heard the Countess lacked adequate clothing. She sent gifts of a bonnet, a petticoat trimmed with fur, two nightgowns, a warm kirtle, four pairs of shoes, four pairs of stockings and a pair of slippers, made by her own tailor and paid for from her own purse.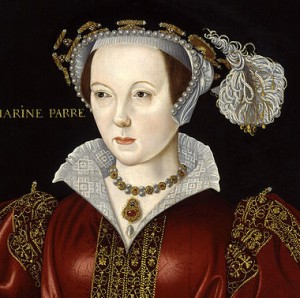 She may have been the scholarly and serious type, but Katherine Parr was also passionate about  her shoes. In one year she ordered forty seven pairs, in crimson, white, blue and black, all trimmed with gold.
___
It's Tudor History Week for Tudor Geeks on Nerdalicious. Keep an eye out for more articles and interviews this week in History.
___