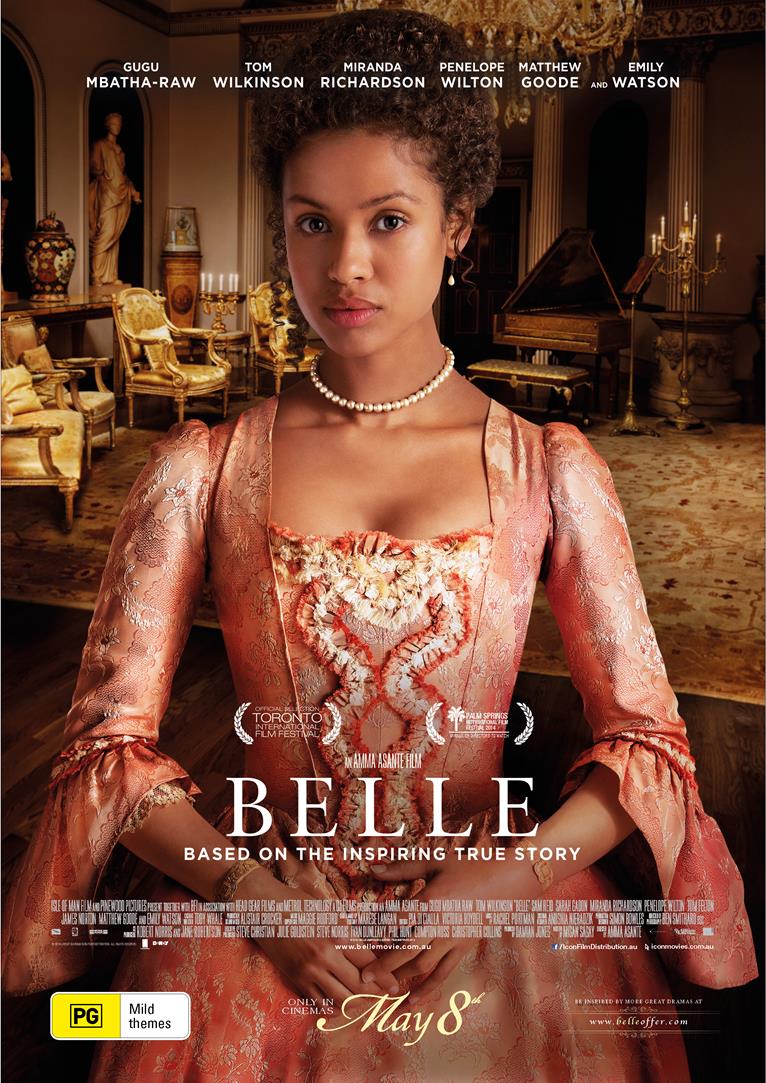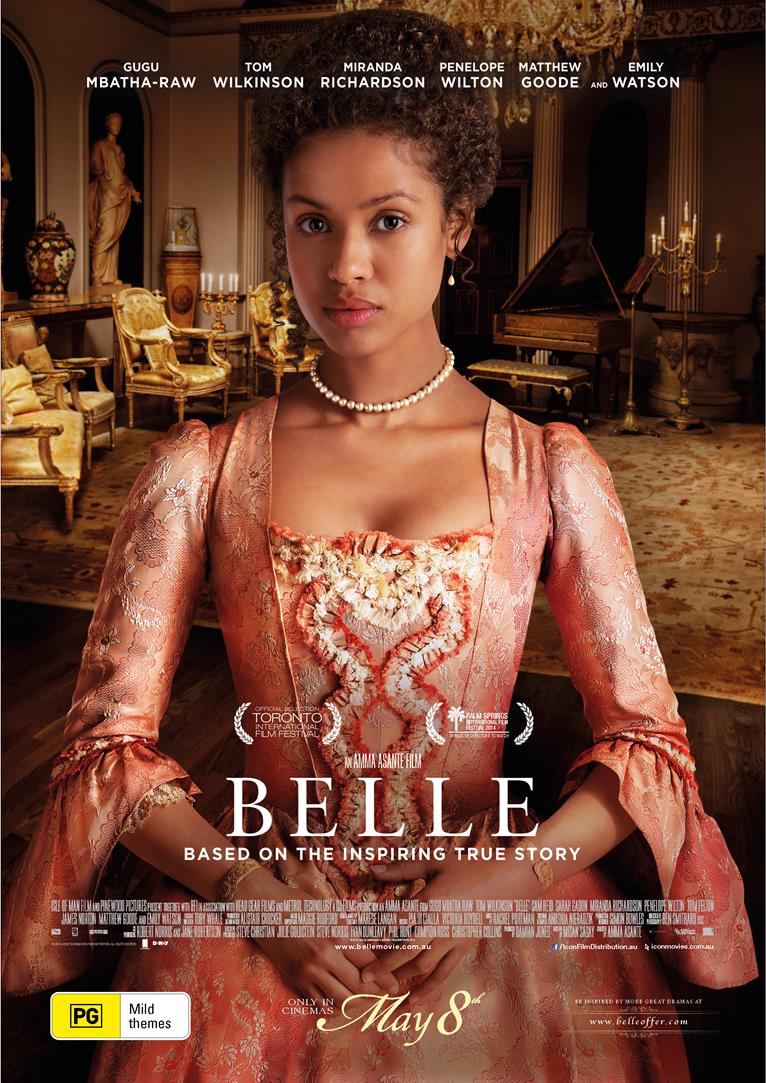 Belle is a story that turns the usual pattern of Regency romance upside down, at once presenting a love story and a tale of English manners that Jane Austen would be proud of, while championing the righting of social wrongs and the charming, quirky characters one would find in the best of Dickens, made all the more remarkable for being based on a true story.
Dido Elizabeth Belle was the daughter of renowned Royal Navy Captain Sir John Lindsay and Maria Belle, an African slave reportedly taken from the Spanish during the battle for Havana in 1762. Dido was brought up a free young gentlewoman, at Kenwood House, in the family of her great uncle, William Murray, 1st Earl of Mansfield, who, in his capacity of Lord Chief Justice, was ruling on cases affecting the legitimacy of the whole slave trade.
Her position was somewhat curious; she was the companion to her cousin, Lady Elizabeth Murray, and brought up with all the privilege, education and accomplishments of a member of the English aristocracy. However, in the stratified and conventional English society of the time, she could not sit down to dinner with the family in polite company. Not because she was black, but because she was illegitimate.
In the film she is presented as heir to her father's vast fortune, and is sought after by several fine aristocratic suitors, while her heart is given to John Davinier, a young, idealistic lawyer and an activist in the abolitionist movement, assistant to her uncle, who, as a lowly reverend's son, is completely unsuitable as a match. Amidst the politely surprised prejudice of the aristocracy, Dido shows tremendous charm, wit, beauty and naivete. While she and John Davinier do what they can to influence her uncle's decision in the appalling Zong Case, a legal dispute between insurers and a shipping company that threw its cargo of slaves into the ocean to drown.
Gugu Mbatha-Raw as Dido and Sam Reid as Davinier both give impassioned performances as the young idealistic romantics, Tom Wilkinson as Lord Murray, balancing duty to his family, the law and the nation gives is strong and dignified, Miranda Richardson as an impoverished matriarch Lady Ashford scheming to find advantageous matches for her sons adds an amusing note of aristocratic shamelessness, Tom Felton as one of those sons, but also a bigot, is suitably slimy.
Directed by Amma Asante, the re-creation of 18th century England is flawless, from the elegant drawing rooms of fine houses, to the muddy crowded side streets of London. Performances are entertaining, entrancing, the actors are gorgeous. The story, written by Misan Sagay, is perhaps, a little simple, and strays a long way from historical truth, however any fan of Jane Austen or Charles Dickens will find it a satisfying drama and a heart warming romance, uplifted by its very personal story of the progress toward social justice.
One of the most remarkable things you will see in the film is at the end. The actual portrait of Dido and her cousin Elizabeth, which now hangs in Scone Palace, in Perth, Scotland, the current home of the Earl Of Mansfield. It depicts Elizabeth, refined, elegant, restrained, doll-like and formal, and contrasts Dido, lively and entrancing in a turban sporting a large feather and bearing a basket of exotic fruit. Upon seeing this extraordinary painting, who would not be intrigued at the story behind it? Belle is a most joyful interpretation of that story.
Belle opens in Australian Cinemas on May 8.