Scroll to the end for the latest updates…
July 15th
Filming for Doctor Who Series 9 commenced on January 5, 2015 but the new series will be starting slightly late this year, with episode one premiering on September 19. Here's everything we know so far:
Steven Moffat will serve as executive producer for the fifth time. Peter Capaldi will return for his second full series as the Twelfth incarnation of the Doctor, while Jenna Coleman will be back for her third run as Clara Oswald. As Jenna had intially decided to leave the show at the end of Series 8, last season saw various painful and overly-complex attempts to write Clara out of the story. Moffat has confirmed she will return for the full season.
"[The series eight finale] was her last episode," he told Doctor Who Magazine. "And then she asked me if she could be in Christmas? So I said, 'Okay, I'll write you out in Christmas.' She came to the read through and did the 'write out' version – and again changed her mind."
"But the truth is I never wanted her to go. I didn't really want Death in Heaven to be her last episode. And with Last Christmas, I'd already written the alternative version where she stayed, and I preferred that version. For Christmas Day it's a bit nicer."
"Frankly, I didn't want to lose her. She's an amazing actress, and she never stops working to make Clara better. I was very happy to go the extra mile to make sure we could keep her."
Peter Capaldi praised his co-star in a recent interview. "Jenna continues to deliver a beautifully nuanced, complex, and funny performance that marks her out as one of the best companions ever."
Jenna will become the longest serving companion on Doctor Who if she stays until the Christmas episode. I have really enjoyed the pairing of Peter and Jenna, despite the heavy-handed and clumsy explorations of Clara's feelings and her domineering boyfriend last season. If the show would return to its usual business of saving the universe, Clara should have a few more admirable years left in her.
The return of Michelle Gomez as Missy was the first major announcement this year…
Jemma Redgrave will return as Kate Stewart and Ingrid Oliver will return from the grave to reprise her role of Osgood.
and she may meet her old nemesis…
Joivan Wade, last seen in Flatline, will return as Rigsy. In the villains department there have been rumours that the 7 foot 7 inch Neil Fingleton, last seen as the giant Mag the Mighty in Game of Thrones, will play a villain called the Fisher King, an alien who crash-landed into the Loch Ness.
The latest press release for Series 9 reads:
The Doctor (Peter Capaldi) is joined by Clara Oswald (Jenna Coleman) for time travel on a cinematic scale. Having the time of their lives, the pair meets new and old monsters, and go on a journey that takes them to deadly alien planets, creepy underwater bases, Vikings villages, a global Zygon uprising, and leads them through hidden alien dens, to the very end of time itself.

Meeting monsters old and new the Doctor will come face to face with Missy (played by Michelle Gomez), a city of Daleks, deadly mercenaries called the Mire, terrifying ghosts and far more.
The first teaser trailer was revealed on July 9th.
Episodes 1 & 2 – 'The Magician's Apprentice' / 'The Witch's Familiar'
Written by Steven Moffat
Directed by Hettie McDonald (Blink)
Moffat has bought Missy back for the opening two-part episode of Series 9. "I was thinking about the story of the first two-parter and she fits in there perfectly – she just fits," Moffat said. Jemma Redgrave will also star as Kate Stewart. These episodes were hot in the second filming block with early filming taking place in Spain.
Guest starring: Kelly Hunter, Clare Higgins, Jaye Griffiths, Daniel Hoffmann-Gill, Jami Reid-Quarrell, Aaron Neil, India Ria Amarteifio, Joey Price, Dasharn Anderson, Harki Bhambra and Demi Papaminas.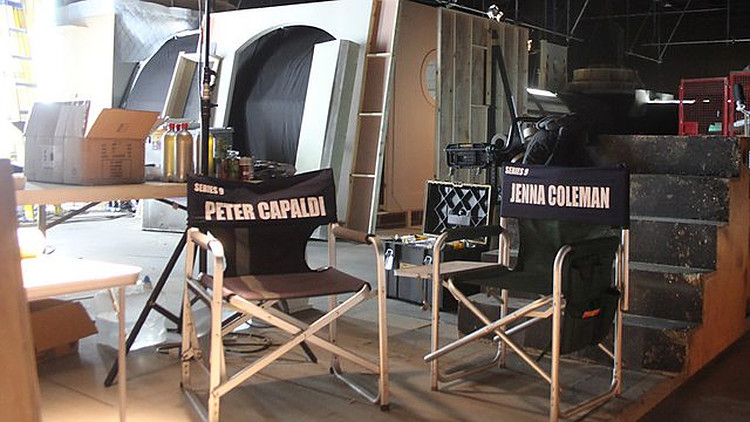 Episodes 3 & 4 – Untitled
Written by Toby Whithouse (The God Complex, A Town Called Mercy)
Directed by Daniel O'Hara
This is the third collaboration between Toby Whithouse and Daniel O'Hara, who have previously worked together on The Game and Being Human. Moffat has described these episodes as "brilliantly creepy" and "one of our scariest adventures yet."
Guest starring Paul Kaye (Prentis), Sophie Stone (Cass), Morven Christie (O'Donnell), Arsher Ali (Mason Bennett), Colin McFarlane, Sophie Stone, Zaqi Ismail, Steven Robertson (Pritchard) and Neil Fingleton.
Episodes 5 & 6 – 'The Girl Who Died' / 'The Woman Who Lived'
Written by Jamie Mathieson (Mummy on the Orient Express, Flatline) and Steven Moffat
Directed by Ed Bazalgette (Poldark)
Game of Thrones Maisie Williams will guest star in The Girl Who Died, the first of a two rather mysterious consecutive period stories, set in the Viking era. Moffat has said the consecutive stories in this series are 'linked', rather than a traditional two-part story.  On her character, Maisie said "Whether she is good or bad is up for discussion, I think. She does put the Doctor to the test and it's sort of a dynamic that we haven't seen before."
Guest starring Maisie Williams, Rufus Hound (Sam Swift), David Schofield (Odin), Tom Stourton, Ariyon Bakare (Leandro), Simon Lipkin, Ian Conningham (Chuckles), Murray McArthur (Hasten), Barnaby Kay, John Voce (Fanshawe), Struan Rodger and Elisabeth Hopper (Lucie Fanshawe)
Here's a peek at Ed Bazalgette with a new monster.
Episodes 7 & 8 – Untitled
Written by Peter Harness (Kill the Moon)
Directed by Daniel Nettheim (Whitechapel, Glue)
Peter Harness has promised the biggest cliffhanger he could possibly create. This two-parter will feature another Zygon invasion of Earth, UNIT, and the (hopefully) triumphant return of Osgood.
Guest starring Jemma Redgrave (Kate), Ingrid Oliver, Jaye Griffiths, Cleopatra Dickens, Sasha Dickens, Abhishek Singh, Todd Kramer, Jill Winternitz, Nicholas Asbury, Jack Parker and Aidan Cook.
Episode 9 – Untitled
Written by ?
Directed by Justin Molotnikov (Merlin, Da Vinci's Demons)
Mark Gatiss said of his next Doctor Who story "It has been a tough nut to crack, but I'm delighted with how scary it is. I can't say any more than that." Mark has yet to be confirmed for Series 9 of Doctor Who but it is speculated his story will fill the Episode 9 slot.
Episode 10 – Untitled
Written by Sarah Dollard (Being Human, The Game)
Directed by Justin Molotnikov (Merlin, Da Vinci's Demons)
Joivan Wade reprises his role as Rigsy, who will reunited with the Doctor and Clara. No other details as yet.
Episodes 11 & 12 – Untitled
Written by Steven Moffat
Directed by Rachel Talalay (Dark Water, Death in Heaven)
Rachel Talalay is back for this series finale after directing the Series 8 two-part finale.
---
Updates
August 1st

Steven Moffat  discusses Miasie Williams mysterious role at the Television Critics Association's press tour.
"Once you see what she's up to you'll appreciate what a clever idea [the role] was," he said. "It's a significant role, we're not just throwing her away. It's a great part and she's terrific in it. One thing I think is worth saying, because it keeps coming up as an issue, is that she is not playing a returning character. She's a new character, she's not a character from the Doctor's past. Her role will develop in an unexpected way"
Steven Moffat and executive producer Brian Minchin briefly discussing Maisie's casting in an Ask the Execs video.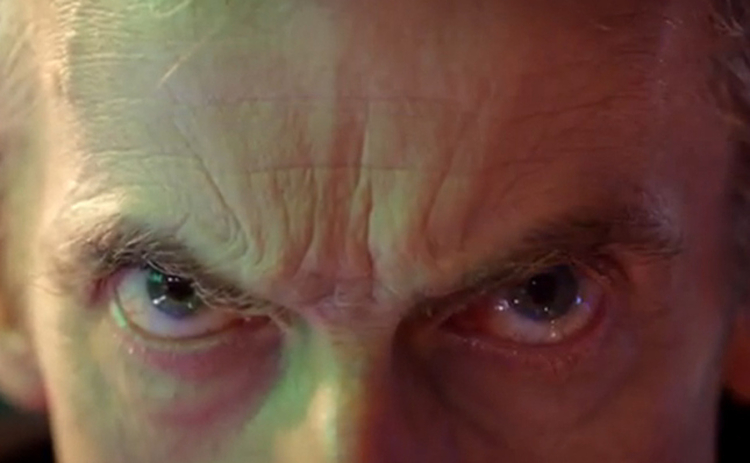 Peter Capldi has hinted that we may see Caecilius in Series 9. Speaking at an "With regards to my Roman alter-ego, there will be a… he may appear again…He will certainly be invoked."
It may even connect to the Twelfth's first appearance in The Day of the Doctor, where he came to Gallifrey's aid along with his twelve previous incarnations. Peter told Erik Nagel. "Right at this moment, I'm here at Comic-Con, but I'm actually in the middle of filming episode 11, which is part of the finale of this season."
"So I know stuff that is unfolding in episode 11, and I know certain things that are happening in episode 12… I haven't read episode 12, so I don't know exactly what's going on there, but in answer to your question… you'll have to wait and see."
Well it's not much to go on but they have been dropping hints about Caecilius since last year…
Now fans spotted the connection between Missy's garden and the hospice stuck in a time loop that Amy Pond was trapped in in The Girl Who Waited as soon as it appeared in Deep Breath. When quizzed about it at Comic Con Michelle said. "Oh, there's no coincidence in Doctor Who – everything's connected. And that's what makes it really spooky, in a way. Yes, there's a connection yet to be revealed."
August 4th
BBC have released a new promo image for Series 9
August 13th
A new trailer!
Doctor Who Series 9 Trailer #2
August 27th
Sneak Peek at The Doctor's Meditation prequel
Fans have spotted that the chalice in this image looks remarkably like the chalice used by Paul McGann's Eighth Doctor in The Night of the Doctor.
September 5th
The Magician's Apprentice television trailer!
Where is the Doctor? When the skies of Earth are frozen by a mysterious alien force, Clara needs her friend. But where is the Doctor, and what is he hiding from? As past deeds come back to haunt him, old enemies will come face-to-face, and for the Doctor and Clara survival seems impossible.
And another short video from director Rachel Talalay on location
September 9th
Introduction To Series 9 – Doctor Who
September 11th
Watch the 'prologue' to Doctor Who The Magician's Apprentice!
September 15th
Episode titles announced
1. The Magician's Apprentice by Steven Moffat
2. The Witch's Familiar by Steven Moffat
3. Under the Lake by Toby Whithouse
4. Before The Flood by Toby Whithouse
5. The Girl Who Died by Jamie Mathieson and Steven Moffat
6. The Woman Who Lived by Catherine Tregenna
7. The Zygon Invasion by Peter Harness
8. The Zygon Inversion by Peter Harness
9. Sleep No More by Mark Gatiss
10. Face The Raven by Sarah Dollard
11. Heaven Sent by Steven Moffat
12. Hell Bent by Steven Moffat
---