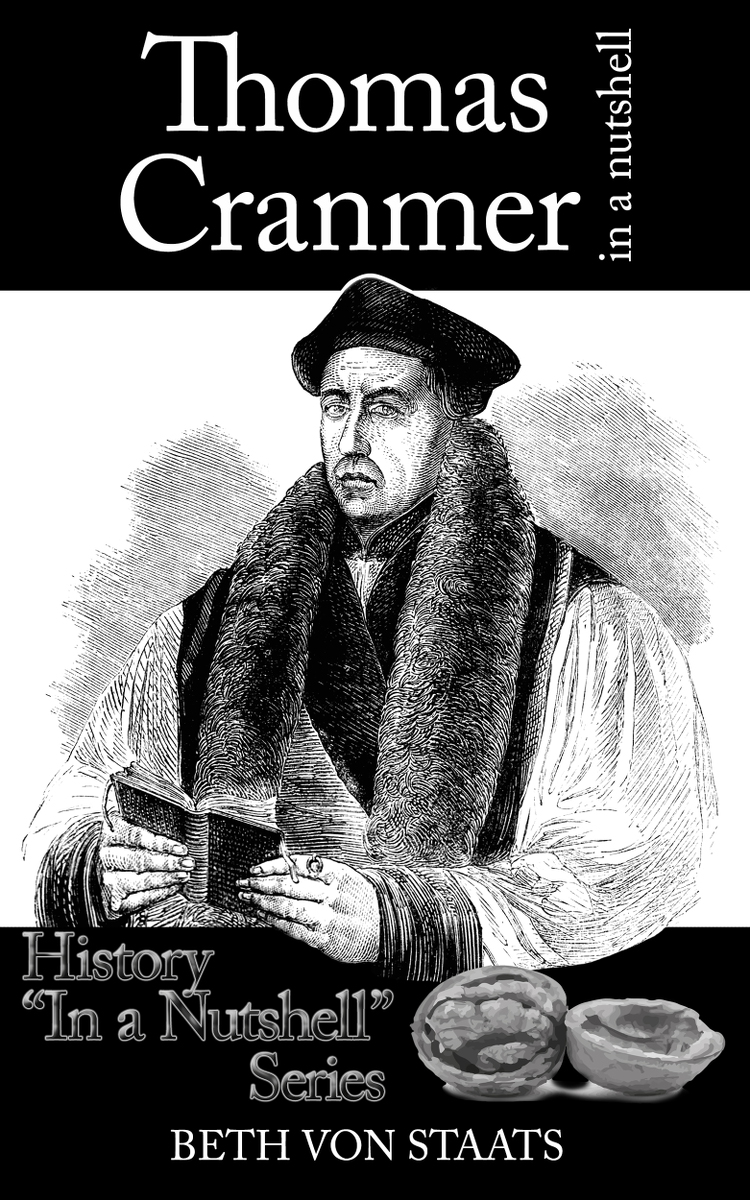 MadeGlobal Publishing are celebrating the release of Beth Von Staats' Thomas Cranmer in a Nutshell with a week-long tour and book give-aways each day. Be sure to check out all the stops. Today Beth joins us to discuss the relationship between two exceptional men of King Henry VIII's court – Thomas Cranmer and Thomas Cromwell.
The Tudor Odd Couple
by Beth Von Staats
Throughout world history, a few amazing working partnerships took centre stage, people who came together at critical points in history to work towards a common goal, people whose combined strengths, gifts and efforts effectively changed history far more profoundly than had they worked in isolation. Famous examples include: British leaders through World War II, King George VI and Winston Churchill; American founding fathers John Adam, Benjamin Franklin and Thomas Jefferson; Apple Computer partners in business and technology Steve Jobs and Steve Wozniak; aeroplane inventors Orville and Wilbur Wright; and many others.
The Tudor Era of English history was no different, and for this, I will give King Henry VIII full credit. An outstanding talent scout, he brought together two remarkable men – the intellectual and political genius, Thomas Cromwell and the creative and theological genius, Thomas Cranmer. Together "The Tudor Odd Couple" changed the course of English History.
When exactly Thomas Cranmer and Thomas Cromwell met is lost to history, but by the time Cranmer was called to court in late 1529, the men were known to one another, most likely as a result of Cromwell's work for Thomas Cardinal Wolsey. This stated, the two men do not appear to have begun working together in earnest until Thomas Cranmer returned to England from his duties as sole ambassador of the Holy Roman Emperor to accept his appointment as Archbishop of Canterbury. Corresponding frequently with one another, Cromwell was drafting the Parliamentary Act of Restraint of Appeals, the cornerstone of the Henrican Reformation, while Convocation under Cranmer's leadership met daily to determine all questions of fact in relation to Queen Catalina de Aragón's marriage to the king and how it related to canon law.
In their joint effort, Thomas Cromwell through successful passage of the Act of Restraint of Appeals, established King Henry VIII to be an Emperor with "whole and entire power, pre-eminence, authority, prerogative and jurisdiction to render and yield justice and final determination to all manner of folk resiants or subjects within this realm", inclusive of religious matters. This in effect made it impossible for Catalina de Aragón to appeal to the papacy any decisions made through the king's authority within the realm.
In turn, Cranmer composed a letter to King Henry VIII, most likely planned between them or at the king's command, praying to be allowed to remove all anxieties of the king's loyal subjects as to a possible case for the disputed succession by finally determining the validity of the marriage in his archiepiscopal court once and for all. Obviously, King Henry VIII agreed to the request, so Cranmer set up court in Dunstable. Making short work of it, Cranmer declared the marriage of King Henry VII and "null and void from the start". Thus, Cromwell and Cranmer's joint work insured a final solution to the "King's Great Matter" with no appeal or recourse available to his first queen consort.
Until Thomas Cromwell's tragic execution in 1540, Cromwell and Cranmer worked on a host of joint initiatives together, particularly in combined efforts to move forward their evangelical reformist agenda, Cromwell initially focusing on political and governmental initiatives, Cranmer religious. Their skills complimentary, the men jointly took on reformist initiatives towards their strengths, Cromwell clearly the "senior partner" in the arrangement. Lacking previous administrative and supervisory experience, Cranmer struggled to reign in the realm's clergy, particularly high ranking conservatives intent to undermine his evangelical initiatives.
Cromwell, with King Henry VIII's blessing, stepped in to assist Cranmer, initially in an unofficial capacity, then as Vicar General, and ultimately also Vice Regent of the King in Spirituals. Remarkably, with no sense of ego, Cranmer revelled in the arrangement, free to work towards creating the first attempts to define the beliefs of the Church of England. Thus while Cromwell began the process of the dissolution of the religious houses, Cranmer was hard at work authoring The Ten Articles of faith and other ecclesiastical pursuits.
In 1538, Thomas Cranmer and Thomas Cromwell achieved their greatest joint venture, the publication of the Holy Bible in English distributed to all church parishes throughout the realm at the king's command. Cranmer was ecstatic, and fairly gave all credit for the king's approval to his partner in evangelical reformation. Cranmer's strong affinity for Cromwell is evident in this remarkable letter:
My very singular good Lord, in my most hearty wise I commend me unto your lordship. And whereas I understand that your lordship, at my request, hath not only exhibited the Bible which I send onto you, to the King's Majesty, but also hath obtained of his Grace, that the same shall be allowed by his authority to be bought and read within this realm; my lord, for this your pain, taken in this behalf, I give unto you my most hearty thanks: assuring your lordship, for the contentation of my mind, you have showed me more pleasure herein, than if you had given me a thousand pound; and I doubt not but that hereby such fruit of good knowledge shall ensue, that it shall well appear hereaft er, what high and acceptable service you have done unto God and the King. Which shall so much redound to your honour, that besides God's reward, you shall obtain perpetual memory for the same within this realm. And as for me, you may reckon me your bondman for the same. And I dare be bold to say, so may ye do my Lord of Wurceiter. Th us, my lord, right heartily fare ye well.
Sadly, the partnership of Thomas Cromwell and Thomas Cranmer began a downward spiral, not in terms of their highly congenial working rapport, but instead in successful joint results. After failed negotiations with the Schmalkaldic League in 1538, the Six Articles of 1539 turned the realm towards far more conservative beliefs. Finally, on the heels of the disastrous and short marriage between King Henry VIII and Anne of Cleves, conservative forces led by Thomas Howard, Duke of Norfolk and Stephen Gardiner, Bishop of Winchester were able to upend Thomas Cromwell for good by painting him as obstructionist towards the king's desired divorce and an closet Anabaptist.
On June 10, 1540, Cromwell was arrested at Privy Council, Cranmer a horrified witness. Though his efforts were unsuccessful, Cromwell executed on July 28, 1540, Thomas Cranmer's affection for his reformation partner shown plainly in a letter to the king, a remarkably honest assessment given the course of events. "… I loved him as my friend, for so I took him to be; but I chiefly loved him for the love which I thought I saw him bear ever towards your Grace, singularly above all other…" Likely guilt ridden for voting along with others for Cromwell's attainder for treason and sacramental heresy to safe himself, along with his family, for the first time in his archbishopric, Thomas Cranmer stood alone.
Thomas Cranmer in a Nutshell Book Tour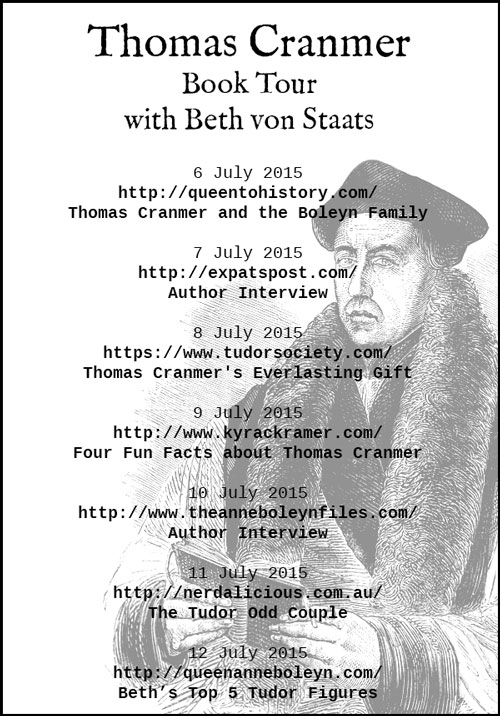 Check out all the stops on the Thomas Cranmer in a Nutshell Book Tour. You have a chance to win a copy each day courtesy of MadeGlobal Publishing!
6 July 2015 – Anne Boleyn: From Queen to History – Guest article: Thomas Cranmer and the Boleyn Family
7 July 2015 – Fear and Loathing in Tudor England blog  – Deb Hunter interviews Beth.
8 July 2015 – The Tudor Society – Guest article: Thomas Cranmer's Everlasting Gift
9 July 2015 – Kyra Kramer's blog – Guest article: Four Fun Facts about Thomas Cranmer
10 July 2015 – The Anne Boleyn Files – Claire Ridgway interviews Beth.
12 July 2015 – QueenAnneBoleyn.com – Beth talks about her top 5 Tudor figures.
Win a copy of Thomas Cranmer in a Nutshell
We have one copy of Thomas Cranmer: In a Nutshell to give away courtesy of MadeGlobal Publishing! To enter just leave a comment below telling us what you would like to learn about Thomas Cranmer.
Entries close Friday 17th July at midnight. The winner will be contacted on Tuesday the 27th. Please keep an eye on your inboxes, the winner has five days to respond or a new winner will be chosen.

In Thomas Cranmer in a Nutshell, Beth von Staats discusses the fascinating life of Thomas Cranmer, from his early education, through his appointment to Archbishop of Canterbury, his growth in confidence as a reformer, the writing of two versions of the English Book of Common Prayer and eventually to his imprisonment, recantations and execution.
Beth von Staats, creator of the popular "QueenAnneBoleyn" website brings together what is known about Thomas Cranmer and clearly explains his role in English history.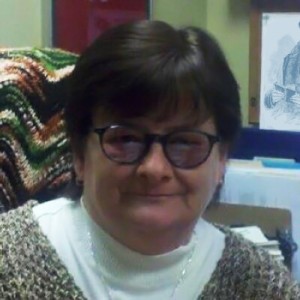 Beth von Staats is a history writer of both fiction and non-fiction short works. A life-long history enthusiast, Beth holds a Bachelor of Arts degree, magna cum laude, in Sociology from the University of Massachusetts, Dartmouth. She is the owner and administrator of Queen Anne Boleyn Historical Writers website QueenAnneBoleyn.com.
Beth's interest in British History grew through the profound influence of her Welsh grandparents, both of whom desired she learn of her family cultural heritage. Her most pronounced interest lies with the men and women who drove the course of events and/or who were most poignantly impacted by the English Henrician and Protestant Reformations, as well as the Tudor Dynasty of English and Welsh History in general.