Annette Carson's new book, Richard Duke of Gloucester as Lord Protector and High Constable of England, gives a fresh insight into Richard Duke of Gloucester's career before his ascension. Divided into two books, part one assesses the 15th century office of Defender and Protector of the Realm, discussing Richard predecessors, Humphrey Duke of Gloucester and Richard's father, the Duke of York; the High Constable of England and his court, the Constable's court under Edward IV, and a summary of the development of treasonable offences and attainders. Part two examines Richard's office of High Constable of England, and the brief period in 1483 when he was appointed Protector during King Edward V's minority, with a thorough examination of Richard's role as Protector of the Realm.
To celebrate the release of Annette's new book we are giving you the chance to win a personally signed copy of Richard Duke of Gloucester as Lord Protector and High Constable of England. To enter, just leave a comment below telling us what the weather is like in your part of the world.
Winners will be chosen at 6pm on Friday 10th July. (AEST). Winners have five days to claim their prize.
Richard Duke of Gloucester as Lord Protector and High Constable of England
by Annette Carson, published by Imprimis Imprimatur, May 2015
Available from www.annettecarson.co.uk
Price:
£10.00 including shipping within the UK
£15.00 including shipping ROW
Richard, Duke of Gloucester (later Richard III) was appointed to a number of the highest offices of the realm by his brother King Edward IV, of which one of primary importance was Lord High Constable of England. He retained this office in 1483 while concurrently designated Protector and Defender of the Realm during the minority of Edward V. For a crucial few weeks Gloucester combined in his person two offices whose significance has been consistently misunderstood and overlooked. In effect he held overarching responsibility for defence of England against enemies from outside and rebels within, while exercising summary jurisdiction over the crime of treason. Presented in two parts, the book begins with the origins and development of the separate offices of Protector and Constable, considering their principal 15th-century incumbents and their place in the constitutional framework. It summarizes the laws governing the crime of treason, and indicates how successive monarchs, notably Edward IV, placed increasing reliance on the High Constable and his Court to deliver judgement and sentence in such cases. In the second part, this study addresses the misapprehensions (at the time and in subsequent centuries) about Gloucester's responsibilities and powers, and examines the principal events during his protectorate in the context of both offices, viewed from the perspective of 15th-century precedent rather than 16th-century hindsight.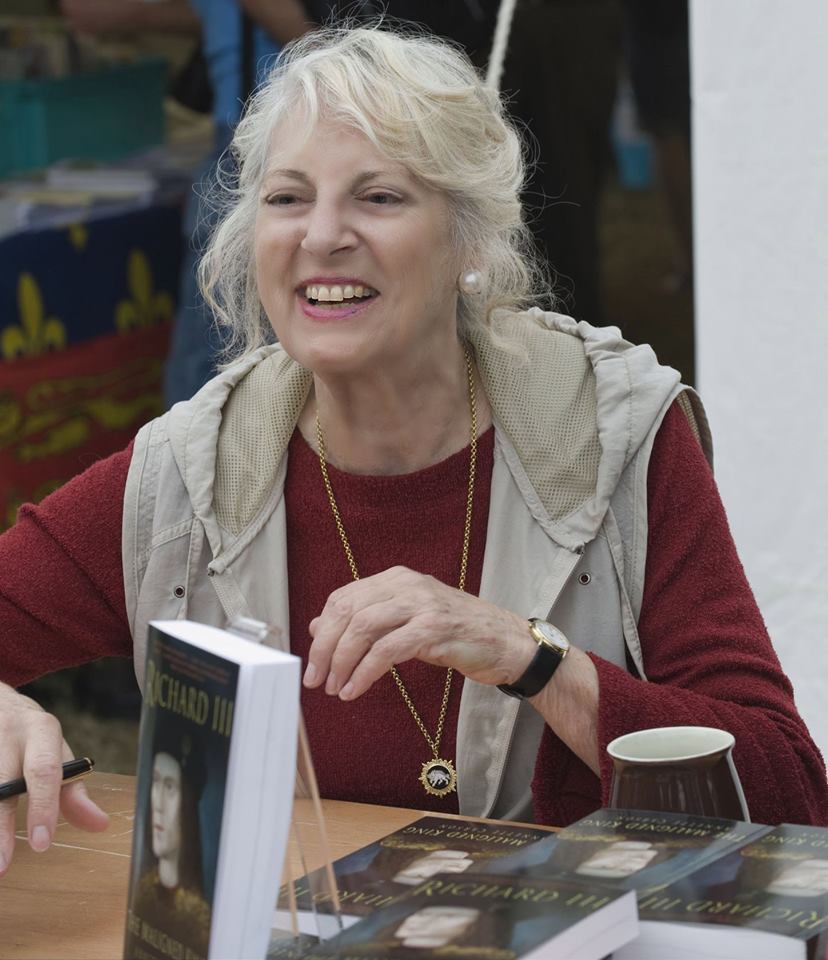 Having originally studied at the Royal College of Music, Annette Carson's career included working as a TV Organiser for British Equity, Programme Manager for Thames TV, and in PR and advertising as an award-winning copywriter. A freelance author with a preference for history and biography, she has sold over 46,000 non-fiction books on subjects including aviation and music, writes articles and has contributed to Encyclopædia Britannica. Her history of aerobatics was awarded the Tissandier Diploma of the Fédération Aéronautique Internationale. With a lifelong interest in Richard III, in 2008 she published Richard III: The Maligned King which led Philippa Langley to invite her to join the 'Looking for Richard' project as a historical consultant. In 2013 she published a short paperback (and eBook), Richard III: A Small Guide to the Great Debate, aimed at explaining the controversy to the general reader. In 2014 she edited the 'Looking for Richard" Project's Finding Richard III: The Official Account.
You can purchase Annette's books directly at annettecarson.co.uk
Read more:
---