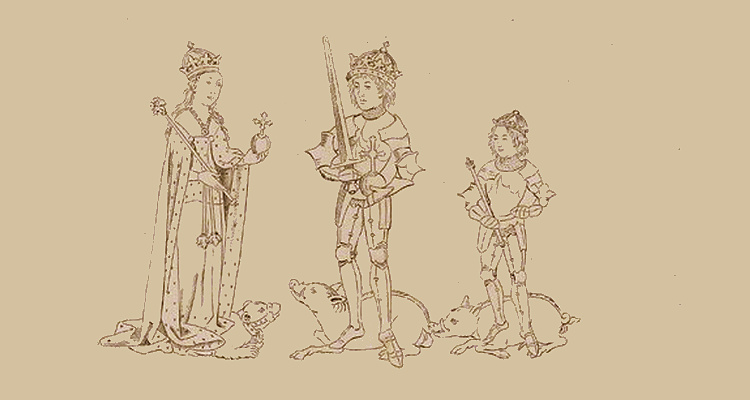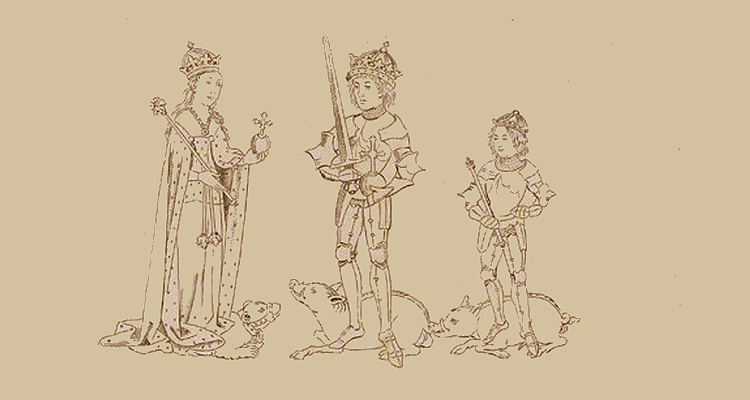 Richard III's reinterment date has fallen close to the anniversaries of the death of both his wife Queen Anne Neville and his son Edward, Prince Wales. Like so many medieval children who died in childhood details of Edward's life elude us. Neither his birth or death date are recorded, but he was probably seven years old when he died after a brief illness sometime after the end of March in 1484.
Some expenditure from Edward's last summer in Middleham, just six months before his death, is recorded in the Signet Docket Book of 1483-1485 1. None of the entries are dated but A.J. Pollard has reconstructed from the text an excellent account of Edward's last summer in Middleham.
A warrant was issued to the auditors of Middleham for the sum of £196 10s. 2, (approximately £109,000*) from the receiver Geoffrey Frank, spent between the beginning of May and September 25th 1483. Of the 59 items listed in the warrant, about two-thirds are for the 'lord prince' Edward of Middleham's household and servants.
Edward, at this young age, was still being cared for by women. The warrant lists various payments to Jane Collins, who was probably Edward's nurse, assisted by Agnes Cooper, who was paid 26s. 8d. (£745). Jane's 'whole salary for the year' was 100 s. or £5 (£2800) and she purchased 'stuffe', probably household goods, to the sum of 46s.(£1287) Other women in Edward's household included Isabel Burgh, granted a pension after Edward's death, and Anne Idley, mistress of the nursery.
Anne Sutton and Livia Visser-Fuchs have suggested that one of Edward's instructional books may have been that of Anne's husband. Peter Idley's Instructions to his Son is a translation of earlier Latin and English authorities in rhyme royal. Although there is no evidence Anne herself introduced it into his household it was a very popular book of the typical 'instructional' style, with religious and social guidance. Several of the manuscripts were titled 'Book of Consolation and Counsel'.3 As Sutton and Visser-Fuchs note, it was also full of delightful rhymes:
The most vengeable thing that can be
Of any man, worm, fowl or beast,
I remember it is the little, small bee
That anon to battle is ready and prest;
For though an armed man came to her nest,
She is not afraid to assail
And with her little spear offer him her battail.4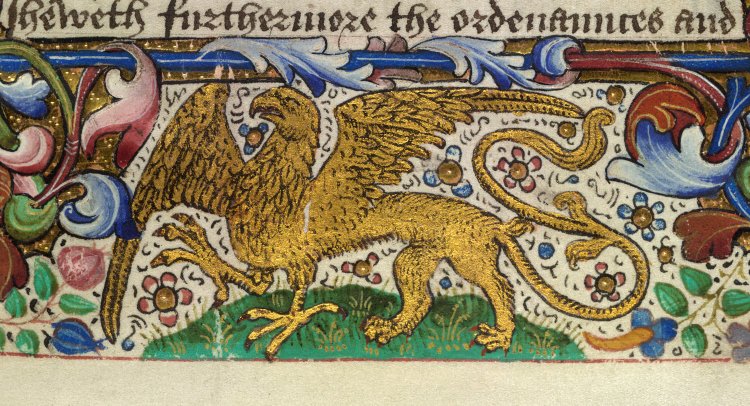 Six male attendants are listed in the warrant- Oliver Camer, John Vaughn, Rukes Metcalfe, Anthony Peacock, Dennis and John Marlar. Metcalfe and Peacock received an additional payment on top of their quarterly wages for running on foot beside Edward, who spent the summer travelling by carriage. Payments for repairs on the carriage and men hired for cutting grass suggest some of the road was overgrown with vegetation and the carriage could not pass easily.5
During the summer Jane Collins made offerings on Edward's behalf at Our Lady of Coverham, Our Lady of Wensleydale, at Jervaux and Fountain Abbey. Green cloth was purchased for Edward's gowns, and 5s. spent on a feather. A.J. Pollard suggests the visits to religious houses and purchases of a primer and psalter, both covered in black satin, may have been in preparation for Edward's first communion, which he was instructed in by Thomas Brownlees.6
Besides his religious instruction and later preparations for his investiture, Edward's leisurely activities may have included watching the hounds, a hefty £10 (£5,594) went towards their purchase and keep. Edward attended the local May Games where gifts of 5s. and 6s. 8d were made in Edward's name towards the choosing of the kings of Middleham and West Witton. He was also entertained by Martin the fool.7
In the last summer of his life Edward of Middleham went from the young son of a duke to the Prince of Wales. On the 8th of September 1484, following solemn mass performed in York Minster, in the archbishop's palace, Richard III invested 'this only son, on whom, through so many solemn oaths, the hopes of the royal succession rested'.8 Six months later Edward of Middleham, Prince of Wales, the only son of King Richard III and Queen Anne, died suddenly. When the news reached his parents at Nottingham they were 'out of their minds for a long time when faced with sudden grief'.9
Because of his early death, it is often assumed that Edward was always a frail and sickly child. The Croyland Chronicler's note that Edward died after a "short illness" and his parents were faced with sudden grief would indicate that he was not constantly ill and his death came as a shock. This single account of Edward of Middleham's household shows us a normal, if privileged, childhood and an insight into a great transitional period in his life. We can only wonder at the impact the events of 1483 would have had on a seven year-old boy who had never considered he would become a Prince of Wales.
---
*Currency conversions from Measuring Worth.