While A Song of Ice and Fire readers have been suffering (not so) quietly for years, this weeks Game of Thrones episode The Rains of Castamere has sent a shock-wave throughout the community of fans of the television series.
With Game of Thrones fans tricked into thinking that Ned Stark was bad enough,  bloodthirsty minions Benioff and Weis unleashed the horror in the latest episode of Season Three that they have cherished in their black hearts for years.
While readers can maintain a somewhat smug air about it (because "we cried and raged at thin air about that years ago" and "you just wait") George R.R Martin grows sleek feeding off the misery of millions in the wake of The Red Wedding.
…
…
…
…
___________________________________________…
…
…
…
…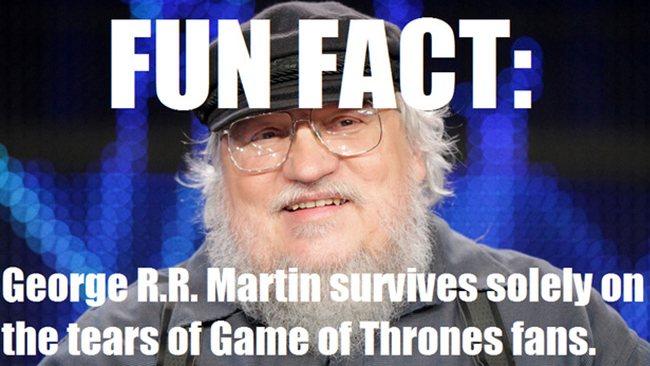 …
…
…
____________________________________________________________________________________