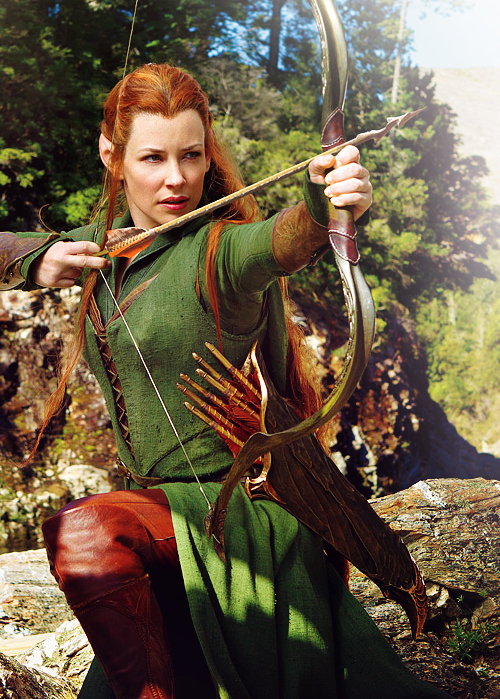 The Hobbit: The Desolation of Smaug star Evangeline Lilly discusses the role of Tauriel with Radio Times.
"One of the things I was most proud of when I saw the film was that I was actually able to realise what she did bring to the film," she said "I was really pleased to see her bring some emotion, some compassion…some selflessness…a lot of the male characters in the film are really driven by selfish ends."
On Peter Jackson's vision for Tauriel, who is a character created solely for the film, Evangeline said "When they hired me they said that what they wanted Tauriel to be was a combination of a lethal killer and a vulnerable, feminine woman."
I did not manage to type that sentence without gagging violently. Evangeline also praises Orlando Bloom's archery skills and the beauty of New Zealand.  Watch the full video below.