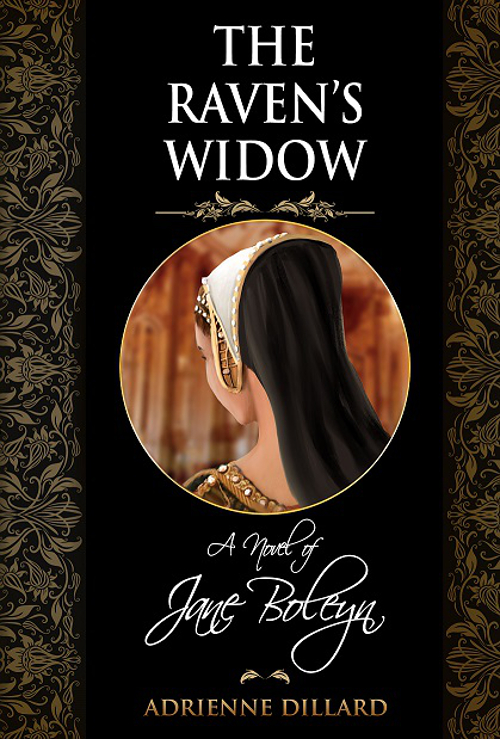 Today we are so excited to be celebrating the launch of Adrienne Dillard's hotly-anticipated historical novel The Raven's Widow: A Novel of Jane Boleyn. The Raven's Widow is a ground-breaking portrayal of one of the most maligned marriages in Tudor history, shattering the myths surrounding the Lord and Lady Rochford. Despite several academic challenges, Jane Boleyn has become more deeply ensnared in her villainous reputation as the years have gone by. Adrienne offers, for the first time, an empathetic and deeply human observation of a woman whose life was utterly destroyed by Henry VIII's marital intrigues.
Adrienne has shared an excerpt from The Raven's Widow with us. Giveaway details after the video.
Adrienne Dillard Reads an Excerpt from The Raven's Widow
Win a copy of The Raven's Widow!
We are giving away three Kindle copies of The Raven's Widow: A Novel of Jane Boleyn. To enter, tell us why you're looking forward to reading Adrienne's novel. Sound off in the comments below.
Entries close Friday February 17th. Winners must have a Kindle device or App to access the book. Winners have three days to respond to their winning email.
The Raven's Widow: A Novel of Jane Boleyn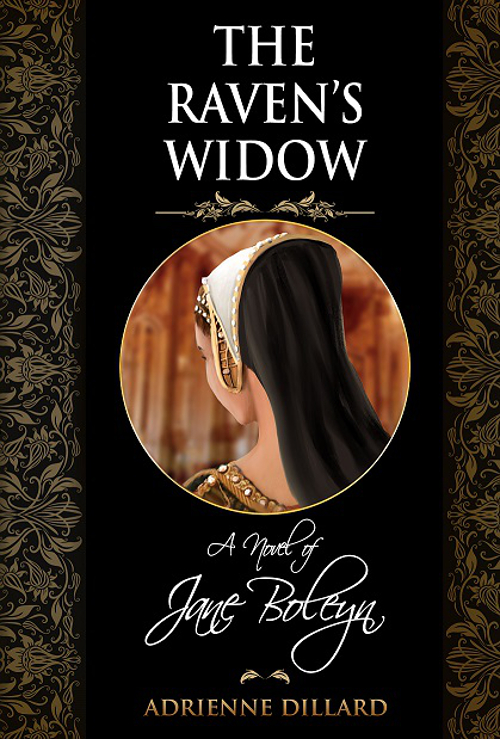 The river was as calm as I had ever seen it. Ordinarily, the tide would have been wild by this time of year, and woe unto any man unfortunate enough to fall into the fierce currents of the Thames. Tonight the tides were still, and the surface of the water appeared glassy. When I peered down into the dark depths, I saw my tired, drawn face wavering in the reflection. I quickly turned away as I fought back a wave of nausea, frightened by the anguish I saw etched there.

"Only a few moments more my lady, the Tower is just ahead."

Jane Parker never dreamed that her marriage into the Boleyn family would raise her star to such dizzying heights. Before long, she finds herself as trusted servant and confidante to her sister-in-law, Anne Boleyn; King Henry VIII's second queen. On a gorgeous spring day, that golden era is cut short by the swing of a sword. Jane is unmoored by the tragic death of her husband, George, and her loss sets her on a reckless path that leads to her own imprisonment in the Tower of London. Surrounded by the remnants of her former life, Jane must come to terms with her actions. In the Tower, she will face up to who she really is and how everything went so wrong.
The Raven's Widow available now from Amazon US and Amazon UK
Meet the Author
Adrienne Dillard is a graduate with a Bachelor of Arts in Liberal Studies with emphasis in History from Montana State University-Northern.
Adrienne has been an eager student of history for most of her life and has completed in-depth research on the American Revolutionary War time period in American History and the history and sinking of the Titanic. Her senior university capstone paper was on the discrepancies in passenger lists on the ill-fated liner and Adrienne was able to work with Philip Hind of Encyclopedia Titanica for much of her research on that subject.
Adrienne's first novel, Cor Rotto: A Novel of Catherine Carey, became an instant best-seller. She has followed up with a non-fiction work, Catherine Carey in a Nutshell, and The Raven's Widow: A Novel of Jane Boleyn will be published in 2017.
Visit Adrienne on her website, Facebook and Twitter.
Save
Save
Save
Save